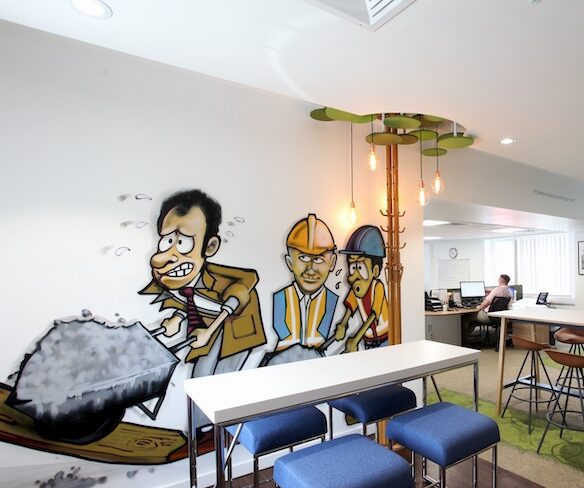 As with all life's milestones, reaching our Golden Anniversary has triggered many fond memories and a whole host of stories. Perhaps the most celebrated tale is the one that set us off on our journey some fifty years ago…
In 1971, in a grey and desolate Manchester, a young John Purcell and Charlie Lowe founded a business named Manchester and Cheshire Construction Company. The pair had met whilst working at Matthews & Mumby, a local building and structural engineering company specialising in reinforced concrete. They had decided to set up on their own, initially for a project at ICI in Blackley, soon employing around 30 staff.
Needing just enough money until ICI released payment, the new business owners set out to visit the local branch of Williams & Glyn, a division of RBS and NatWest banks. Famously, the bank manager, by the name of Mr Avery, asked the unlikely pair what they had in terms of assets against which to secure the loan. A little taken aback, the two replied that the business could afford to offer a couple of 'Acrow' Props — the brand name of a common type of adjustable steel post or jack prop. Much like 'Hoover' and 'Biro', the object was then so popular it became known by the brand.
Despite the unusual nature of this collateral, said bank manager, seeing something special in the pair, approved the loan and the debt was duly repaid shortly afterwards. This was to be the first and last loan John and Charlie ever held for the business. They were proud to have remained a robust, family-owned construction company through good and bad times.
We've relayed this story many times for many years. It sheds some light on our company history, our family ethos and the personalities of our determined co-founders. Often, it elicits a warm smile and an acknowledgement of how times have changed. But little had we realised the significance of the Acrow Prop and its own special story.
The device is named after one 'Arthur Crow,' a London-based lawyer who, in 1935, had lent credit to 24-year-old William Aphonse de Vigier. The Swiss-born inventor had left his home country with two things; the equivalent of fifty pounds in his pocket and an idea for an adjustable support post. The lawyer had been impressed with the young man, who needed 'just enough money' to set up his business and extended him credit of £35 for what would become Acrow Engineering. This company manufactured over 40,000 Acrow Props and went on to play a significant part in the war effort. In 1987 it set up a foundation that continues to provide young entrepreneurs with 'just enough money' to realise their ideas.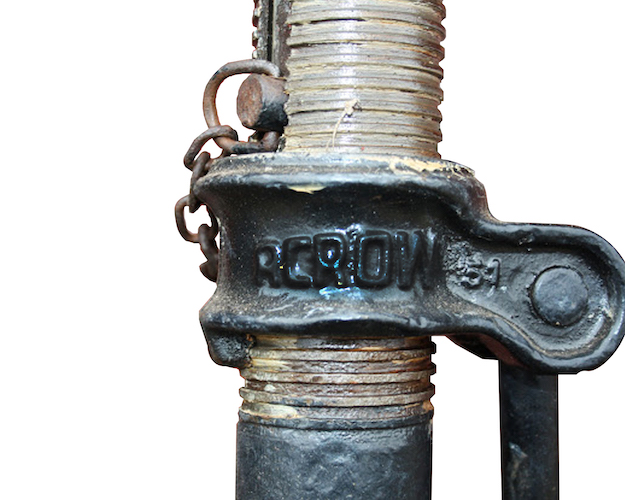 Our two Acrow Props retain their usefulness today – acting as coat stands at our Salford-based headquarters. Standing proud, we now know they represent the ambitions of John Purcell, Charlie Lowe and William A. de Vigeur before them, along with the faith and foresight of a bank manager called Mr Avery and a lawyer named Arthur Crow. As stories go, this is a pretty good one to think about when we hang up our coats in the morning.