Our company
MC Construction delivers complex construction projects throughout the north west of England. Founded in 1971 as Manchester and Cheshire Construction Company, we have accumulated extensive expertise in structural alterations, full internal and external refurbishments and new build projects to both the public and private sectors.
Our ability to solve challenging construction issues, together with a collaborative approach and effective communication with multiple stakeholders has allowed us to deliver a greater number of larger scale projects and set us on a course of sustainable growth.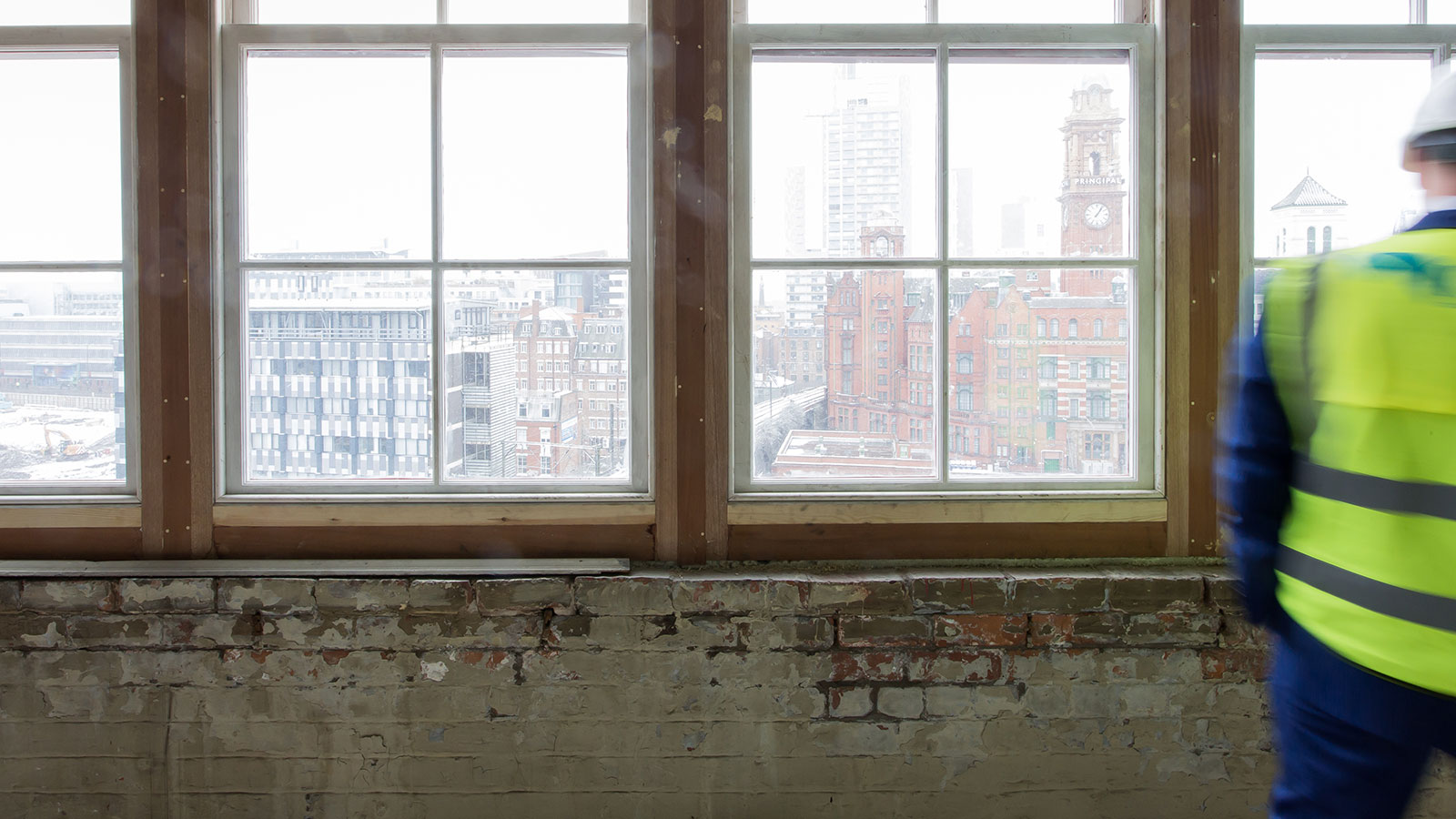 We have a set of core values reflective of our family ethos. One such value is understanding our clients' needs. Through this we have become experts in working in 'live' environments with minimal disruption to operational requirements. Over time, this understanding has resulted in long-term customer relationships as clients return to us as trusted partners to deliver their projects.
We are delighted to count Royal Mail Group, the Health and Safety Executive, the Duchy of Lancaster, Peel Holdings, The Manchester Airports Group Plc, The University of Manchester, Liverpool Hope University, Bruntwood and many local authorities and housing associations amongst our list of valued clients.
"MC Construction have done a number of different and challenging projects over the last 5 years. They understand buildings, both existing and new build, and focus on sorting out the technical problems instead of contractual issues. Their directly employed labour are well placed to sort out demanding structural and civil works when other contractors would shy away. Being privately owned means that you are only ever a phone call away from the key decision makers if anything needs resolving quickly. Such a hands-on approach by the owners is always an attractive proposition."
John Marland, Director of Project Management, Bruntwood Properties
Recent Projects