Pride in our achievements
MC Construction has been recognised at regional, national and industry levels.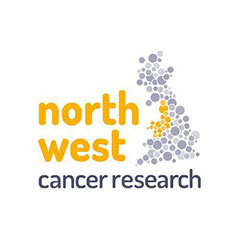 North West Cancer Research Corporate Supporter Award Winner 2022
MC Construction was crowned the winner of the Corporate Supporter Award 2022 by North West Cancer Research (NWCR) for our fundraising and campaigning efforts. Throughout our Golden Anniversary year we had produced an extensive calendar of activities to raise funds and to educate staff and clients on signs and symptoms of different cancers and provide tips for healthy living. NWCR aims to understand the incidence of types of cancer in the region, tackles the causes, improves the care and works to find cures.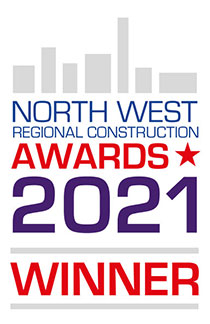 SME of the Year Award Winner
The judges selected us as an exemplary organisation. Constructing Excellence recognises SMEs as the backbone of the industry, recognising them for their dominance of and contribution to the supply chain. The Department for Business Innovation and Skills suggests that 99.9% of UK construction contracting businesses are SMEs and some of the greatest innovation and best practice can be identified in this sector.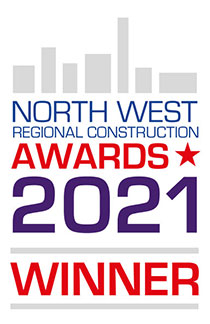 People Development Award Winner
The judges were looking for an organisation that is leading edge in the way it supports and develops an existing team and attracts new entrants into the industry. This award recognises us as a business that appreciates and nurtures its workforce to ensure we maximise the value of everyone's contribution. By creating an inclusive workplace, which supports people of all abilities through training initiatives, education, mentoring, support networks and innovative programmes, we are demonstrating a significant impact on the future of our business and the wider construction industry.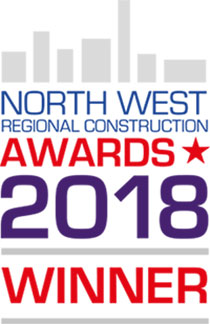 Constructing Excellence North West 2018 Winner
MC Construction was delighted to win the Constructing Excellence North West Regional Construction Award 2018 for People Development. The awards are recognised across the region as the best showcase of excellence for the construction and infrastructure sectors.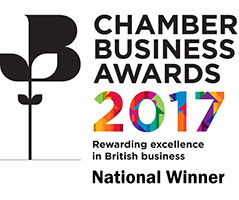 Chamber Business Awards 2017
Commitment to People Development – National Winner
This national award was in recognition of exemplary training and development of staff. Judges commented that the business recognised the importance of investing in staff, nurturing talent and identifying future skills needs, noting that well-trained workers play a crucial role in achieving and sustaining business growth. All staff have an annual training plan and regular performance reviews. MC Construction runs an extensive apprenticeship programme and holds an annual Family Day at which staff are updated on the company's success and plans.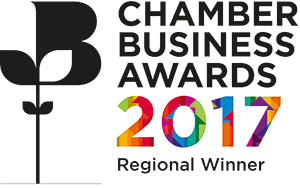 Chamber Business Awards 2017
High Growth Business of the Year – Regional Winner
Commitment to People Development – Regional Winner
MC Construction was crowned High Growth Business of the Year as well as wining the Commitment to People Development Award in the regional heats of the 2017 Chamber Business Awards. The high growth accolade is awarded to businesses that demonstrate exceptional growth in sales, profit and market share as well a strong plan for sustainable financial performance. During 2017 we achieved a record annual turnover and the highest ever number of employees.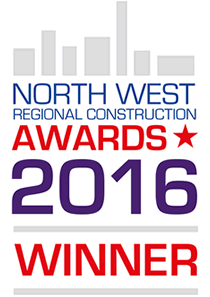 Constructing Excellence North West SME of the Year
The 2016 Constructing Excellence SME of the Year award was open to companies with fewer than 250 staff. Judging criteria included a focus on improved performance, people development, customer satisfaction, industry best practice, performance management and commitment to sustainability and health and safety.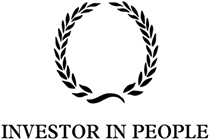 Investors in People
Successful accreditation against the Investors in People standard is the sign of a great employer, an outperforming place to work and a clear commitment to sustainability. In accordance with the guidelines provided for assessors by UK Commission for Employment and Skills we continue to meet this internationally recognised standard for people management.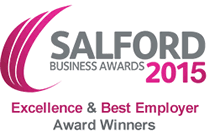 Salford Business Awards
The Best Employer Award recognises an organisation that ensures its employees are at the heart of its success. Criteria include recruitment and progression of staff, training and development and employee engagement and support. Judges noted an atmosphere of employee autonomy, healthy feedback and innovation leading to staff retention and loyalty.
The Excellence Award acknowledges a business that ensure excellence is at the forefront of the organisation including management, processes, feedback monitoring and frontline customer service. We were awarded this accolade for our high standards of leadership, planning, analysis, people management and customer-led focus.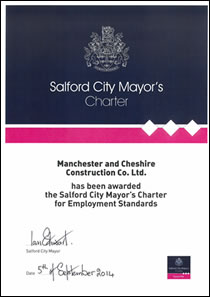 Salford City Mayor's Charter for Employment Standards
We were the first organisation to be awarded the Salford City Mayor's Charter Mark for Employment Standards. The Charter Mark is designed to help raise employment and living standards, promote social inclusion and drive economic growth for employees and businesses across the city.
Recent Projects