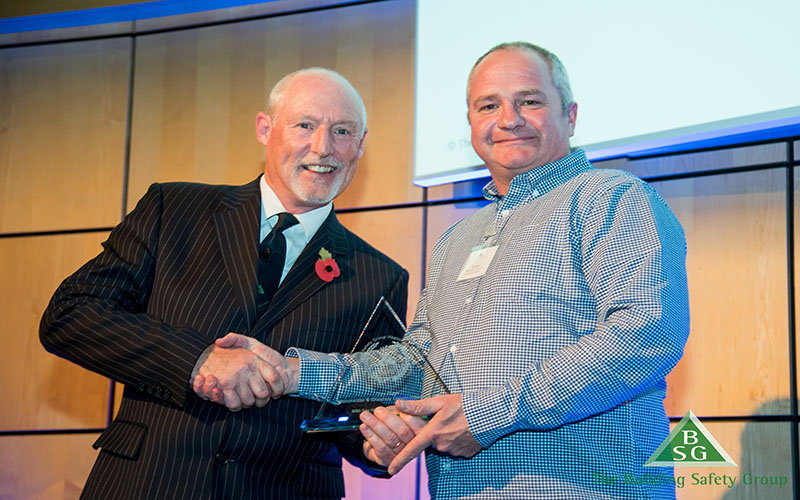 A site manager at MC Construction has won an industry honour.
Tim Pugh, 52, was named site manager of the year for the north at the Building Safety Group's fourth annual national health and safety awards.
It is the second year in a row that an employee at MC Construction has won the award, following Andy Sey's success in 2017.
Tim started his career with the firm in 1992 as a labourer and worked his way through the ranks to become a site manager 15 years ago.
The company supported him as he achieved a number of industry qualifications, most recently an NVQ Level 6 in construction management with conservation.
His recent projects include a new visitors' centre for the National Trust at Speke Hall in Liverpool, and a restoration scheme at The Whitworth art gallery at the University of Manchester.
Tim is currently working on a project for new client Vita Cellular Foams (UK) in Middleton, Greater Manchester.
He was nominated for the award by BSG, a non-for-profit organisation which is the UK's largest construction safety group with more than 800 members. It provides health and safety and environmental advice and training to the construction industry.
Tim collected the accolade at a ceremony held at the Williams Formula One Conference Centre in Oxfordshire.
Eugene O'Callaghan, our construction director, said:
"We are delighted for Tim at his achievement in winning this award. He has been an integral part of our team for over 25 years and he fully deserves this recognition."
BSG managing director Paul Kimpton said:
"The BSG Awards ceremony was once again a national celebration of our members' dedicated commitment to health and safety in construction.

"Recognised award winners such as MC Construction should be immensely proud of their achievement and highly commended for their admirable approach to reducing risk in the workplace.

"It is BSG members like MC Construction who make a significant contribution to raising the bar when it comes to health and safety standards across the sector, and we offer them our congratulations."