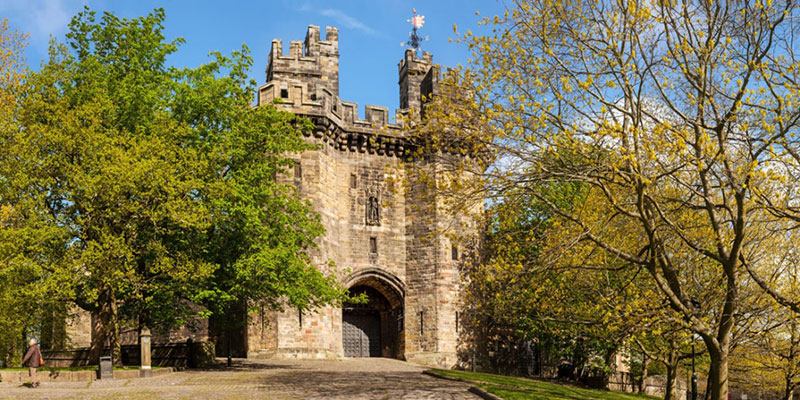 MC Construction has started work on a £3.9m restoration scheme at Lancaster Castle.
The firm has been appointed by the Duchy of Lancaster as the main contractor for the project, which involves an extensive programme of repair and conservation works.
MC Construction carried out an earlier phase which mainly involved repairs and remedial works to the roofs, windows and stoneworks of the historic buildings facing the Castle courtyard.
The latest scheme will open the former prison kitchen yard and reveal more of the Castle's historic buildings, including the King's Evidence Tower, Well Tower, Male Felons Tower and former prison hospital.
It also includes the relocation of the existing Visitors Centre and the construction of a new catering and hospitality suite, ticket office and shop.
External works include lowering and re-capping the Castle's perimeter wall.
The scheme has been designed by architect BDP with Appleyard and Trew enlisted as the quantity surveyor. It is scheduled for completion in June 2019.
The Duchy of Lancaster has made significant investment in the restoration of the Castle since it resumed ownership in 2011.
Graeme Chalk, head of project management for the Duchy of Lancaster, said:
'We have always said that our two key priorities at Lancaster Castle are protecting the historic fabric of the buildings and opening up as much of the Castle as possible to the visiting public.'
'Phase two will deliver that, bringing several historic buildings back into use and unveiling areas that have remained unseen for many years.'
'We are pleased to be working with MC Construction again and believe that the team will deliver this next phase in our vision for the future to the required quality standard and with minimal disruption to local residents and visitors.'
MC Construction managing director David Lowe said:
'We are delighted to be appointed for this second phase of the Castle's restoration.'
'We have extensive experience of working on heritage projects and we are thrilled to be involved as the main contractor for such a prestigious client yet again.'