On Friday 27th September, Manchester and Cheshire Construction took part in the World's Biggest Coffee Morning in aid of Macmillan Cancer Support.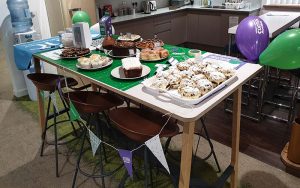 We raised a total of £132 through our cake sale and various activities on the day!
Some of the activities included: the MCC Bake-Off, the 'Berry Good Guess' competition and a raffle, all for a £2 entry fee.
Congratulations to Mrs. Hamlett who won the MCC Bake-Off with her scones and received the prize of an Afternoon Tea for Two voucher! Other honourable mentions include Cassie's Chocolate Guinness Cake and Dog Friendly Cake (which Cooper the office dog thoroughly enjoyed), Ann's Lemon Drizzle Cake, Ian's Fruit Cake, Graham's Cupcakes that were baked by his children, Harrison's Banana Loaf and Billy's Chocolate and Banana Caramel Brownies baked by his daughter. A massive thank you to all that baked and donated cakes for our cake sale – they went down and absolute treat!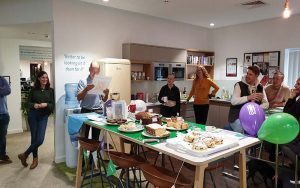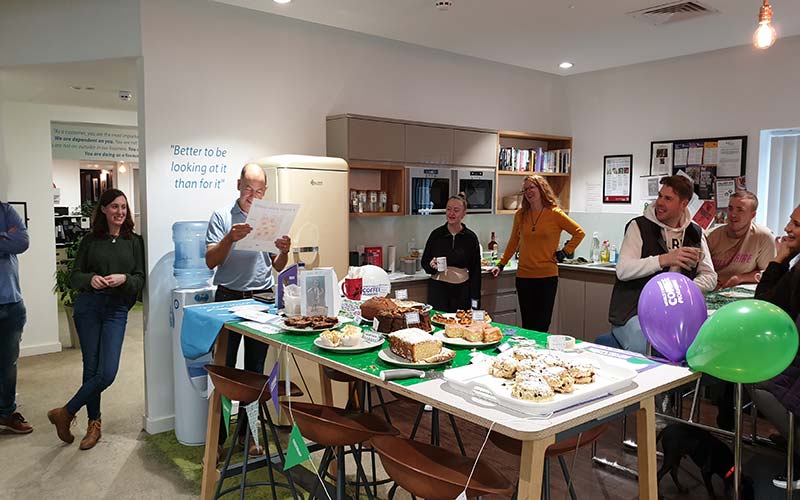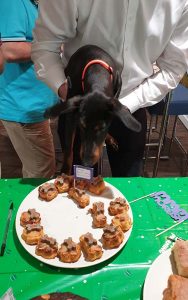 Our 'Berry Good Guess' competition involved guessing how many berries were in the fruit pie and the closest answer received a bottle of pink gin. After receiving 27 entries, our very own Carol Ward came closest after here guess of 225 berries – the actual number of berries was 223. Well done!
The winner of the raffle was Graham Smith, who won some spiced rum!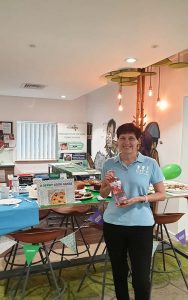 Cassie Keymer organised the Macmillan Coffee Morning and was thrilled with the outcome of the day:
Thank you to everyone who donated and contributed in any way at our Coffee Morning in aid of Macmillan Cancer Support. I am so pleased with the effort everyone had gone to and how everyone came together. Cancer affects one in three people and I think I can speak on behalf of everyone that we all know someone affected. Any help we can provide to Macmillan Cancer Support goes a long way. Again, I am very grateful for all involved and I'm looking forward to doing it all again next year!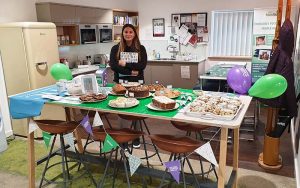 If you would like more information on Macmillan Cancer Support, or if you would like to make a donation, please visit www.macmillan.org.uk