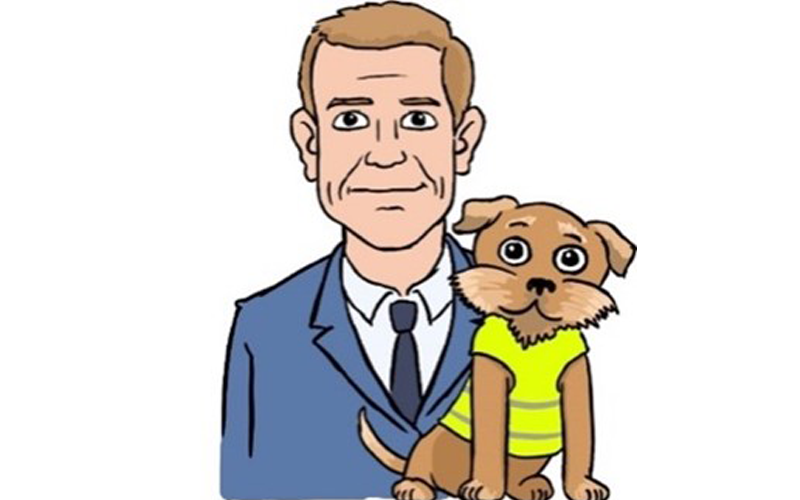 Cancer has affected my family and I over the years and I was delighted when our company decided to support North West Cancer Research (NWCR) during our 50th Anniversary year. We opted to contribute our funds to a fantastic piece of research into prostate cancer, the most common male cancer in the North West. We set a target of £10,000 which would cover a year's laboratory costs for research into a new diagnostic process. The background to this research was fascinating. Little did I know, as a huge dog lover, that there are canine crusaders out there helping us humans fight the battle against cancer…
Some time ago it was discovered that cancer has a distinctive smell after an initial discovery when a dog showed more than a little interest in a skin mole that turned out to be cancerous. Professor Chris Probert and his team at the University of Liverpool have designed a machine that can actually 'sniff' men's urine to detect this type of cancer, which means it can be further checked and treated.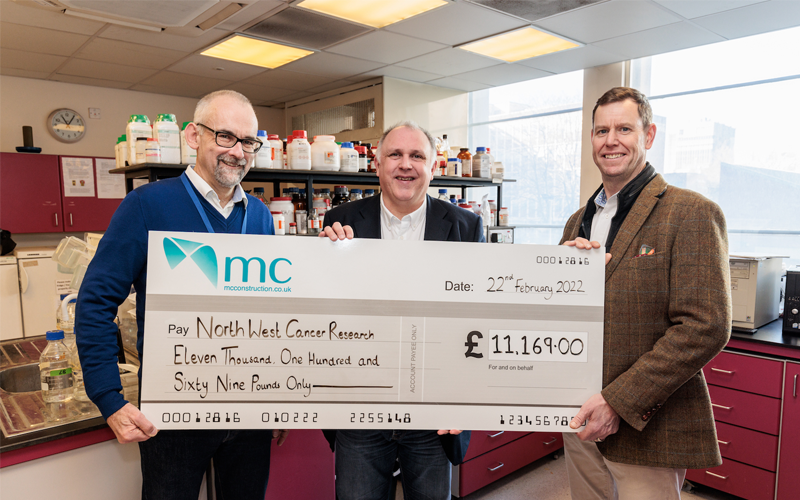 Following the tremendous efforts of our staff throughout 2021 we smashed our fundraising target and raised a total of £11,169. I was privileged to be invited along to meet the NWCR team at their HQ in Liverpool and then also meet up with Prof. Probert and Dr Rachael Slater in his research team to find out more about their fantastic work, which will make a huge difference in future years. As Prof. Probert explained the work involved I was inpsired by his tremendous passion for the subject and I'm convinced the world is a much better place with people like him!
I learnt a lot about prostate cancer whilst visiting the laboratory, the saddest thing being that most cases are discovered too late, purely down to men being too afraid or embarrassed to go for a check-up. Daft as it may sound I can relate to this – I was young once and hated the doctors, especially if it was anything to do with my nether regions! When you're older these sort of things don't feel important but as the saying goes, 'You can't put an old head on young shoulders.'
Many people will be aware that the original method of checking men for prostate cancer was fairly intrusive, although recently the use of PSA blood tests have improved this slightly. Prof. Probert's research takes things further in the hope that more men will come forward as they will only need to provide a sample of urine.
The people raising vital  funds and those involved in painstaking reasearch made me feel extremely humble as what they do each day, without doubt, has a huge impact on us all and will save people's lives. We at MC Construction are very proud to be able to offer our continued support to NWCR and the University of Liverpool research team.
Dave Lowe (and Charlie Dog), managing director, MC Construction