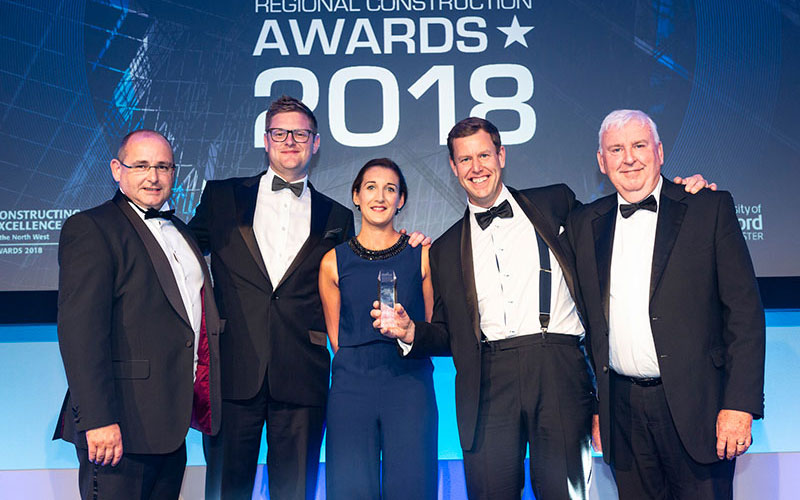 MC Construction has gained another accolade for its approach to staff training and development.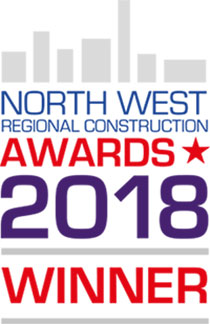 The company won the People Development category at the 12th annual North West Regional Construction Awards, which celebrate best practice and recognise exceptional companies and projects from across the region.
In their citation, the judges said:
"The judges were impressed by how this company truly captured the value of their human resource. The opportunities for personal development within this organisation are outstanding."
The latest accolade follows the company's success last year in the British Chamber of Commerce's 2017 Chamber Business Awards. It won the commitment to people development prize in the Greater Manchester heat and then nationally.
MC Construction operates a direct labour policy and the average length of service among its workforce is over 10 years.
It has a policy of nurturing talent from within its ranks and supports staff who wish to study for a degree by funding up to 80 per cent of the course fees.
Currently more than 20 employees are working towards qualifications.
The company's 'grow your own' talent strategy has led to five of the seven current directors rising through the ranks, including David Lowe from apprentice bricklayer to managing director and Eugene O'Callaghan from assistant quantity surveyor to commercial director.
Others have followed suit into senior roles and the company also has a record number of apprentices on its books – seven in total. Each employee has an annual training and development plan.
Last year staff undertook a total of 250 training days and the company spent £500,000 to extend and refurbish its offices to improve the working environment.
David Lowe said:
"We work hard to provide our staff with the best possible career and development opportunities, which helps us to combat the industry skills shortage, nurture our own talent and ensure our values are ingrained in our team.

"The main reason for our success as a business is our staff – they are at the heart of everything we do and we engage with them at every opportunity.

"We're delighted that this commitment has been recognised with the people development honour at the North West Regional Construction Awards and we look forward to representing the region in the national awards later this year."
More than 400 people attended the NWRCA ceremony at The Principal Hotel in Manchester. The awards were hosted by the University of Salford, the Centre for Construction Innovation and Constructing Excellence.