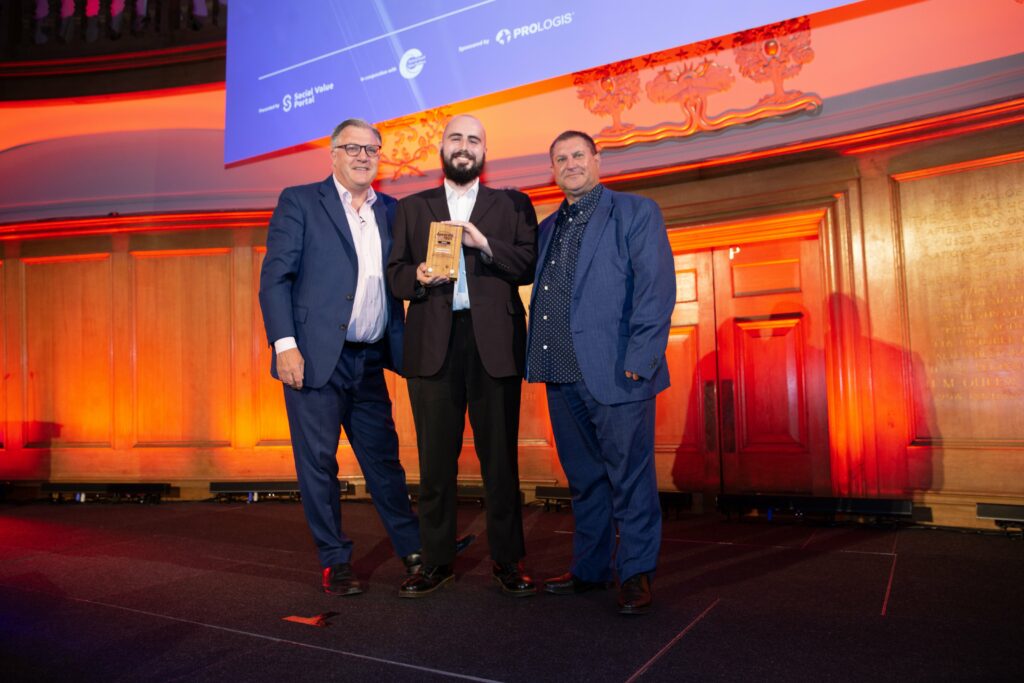 A £3.3m refurbishment and extension project we undertook at a school in Cheshire has won a national award.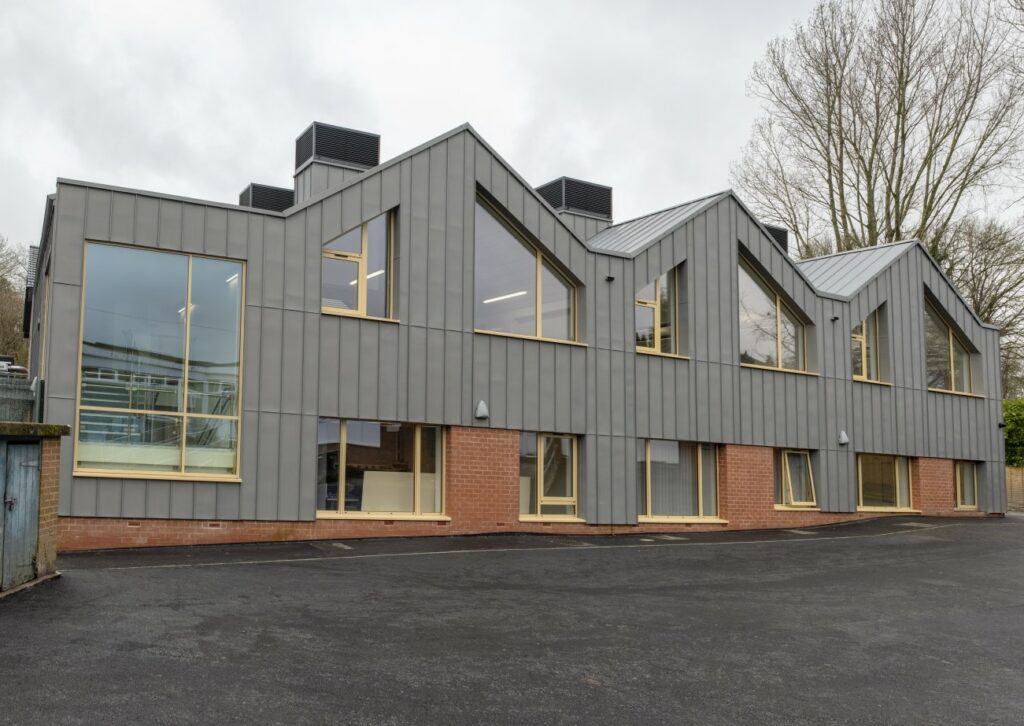 The scheme at Park Lane Special School in Macclesfield scooped the best private sector project accolade at the 2023 Social Value Awards.
MC Construction's Shaun Davies received the honour at a gala dinner held in central London during the Social Value Conference, an event which brought together experts and practitioners from the public, private and third sectors to share best practice and ideas.
The awards recognise organisations, individuals and initiatives which are breaking new ground in their delivery of social value to communities.
Park Lane Special School provides education for pupils with severe learning difficulties and additional physical, sensory and medical difficulties.
We remodelled an existing building to provide more accessible classrooms, staff rooms, a skills-for-independent living area, toilets and a hygiene room.
As part of the project to provide an additional 40 school places, we also constructed a two-storey extension with classrooms, a sensory room, a common room and ICT and food technology suites.
Through various initiatives, our team delivered a range of social values which benefit the local community and its client, Cheshire East Council.
We built a sensory garden on the site of an old car park to create an experiential area and green space for the pupils at no additional cost.
Volunteers from the company and the client team erected pagodas, a pavilion and a swing, planted flowers, herbs, trees and a vegetable patch, installed a water feature and created a sensory wall from excess materials such as handles and wheels.
Our team involved the pupils and staff at every stage of the entire project, organising frequent site visits, tours, an art competition and a special outdoor assembly to incorporate the scheme into their learning. They also buried a time capsule for pupils to open in 50 years' time.
The company organised workshops for construction students at Macclesfield College and donated surplus supplies to the department.
Eight local apprentices were employed by subcontractors working on the school scheme and all were subsequently kept on full-time.
The project – procured through the North West Construction Hub – achieved a 95 per cent recyclability rate on all waste materials, and 90 per cent of suppliers used were based within a 15-mile radius of the school. In addition, a local foodbank benefited from collections among operatives working on the site.
Our Managing Director Russ Forshaw said:
"Working closely with our client, the school and other stakeholders, we exceeded our target for social value delivery and received excellent feedback.
"Our team engaged with the pupils and staff at every stage throughout the works, and undertook numerous initiatives to bring long-term benefits to the school and the wider community, including promoting local skills and employment, helping the environment and supporting local businesses.
"This fantastic award is tremendous recognition for all the efforts put in by our team and our partners involved in the project to generate social value while also creating superb and much-needed physical improvements to the school.
"We're thrilled to win this accolade as it demonstrates that our purpose statement of 'Enhancing the Built Environment and Improving Lives' is not just a tag line – we live and breathe it."
Meanwhile, we recently also picked up the Cheshire and Merseyside Social Value Award. The honour was awarded by the Cheshire and Merseyside Health and Care Partnership in recognition of the company's achievements at Park Lane Special School and other schemes in those areas.