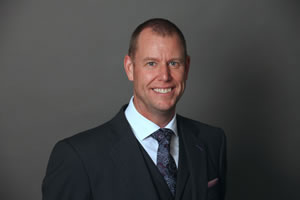 Manchester and Cheshire Construction are featured in the latest issue of Impact Magazine. A copy of the article is reproduced below;
Construction boss David Lowe explains how the same ethos that brought him into the firm as an apprentice almost 35 years ago is still as important as ever.
Construction is an industry that historically endured the worst of peaks and troughs in the economy and as a result is a sector where many firms build their businesses on the foundation of flexible, sub-contracted labour. However, Manchester and Cheshire Construction, graduates of the 10,000 small businesses programme, have been more creative. In 1971, the firm's founders recognised the opportunities available in taking on a directly employed labour force and built about recruiting the most skilled tradesmen, offering greater security and job conditions. David says:
'From the first generation we've been a company that strives to employ enthusiastic and ambitious people and support them to grow and develop. We value our labour highly and see it as an investment, rather than an overhead.'
The 'trades' on which the construction sector relies heavily, have long been associated with apprenticeships. Manchester and Cheshire Construction have brought through 15 trade apprentices since 2007, and have a policy of employing at least two more each year. But, they have also looked beyond the building site, expanding recruitment of apprentices in all areas to ensure their workforce can support the firm's growth targets.
The industry is experiencing a shortage of quantity surveyors (QSs) and David needs to employ more of them to keep up with growing and expected future demand. This is the current focus of David's recruitment efforts. He says:
'The discussions around apprenticeships are really timely for us. We've recently been supported by the Skills Company to run an assessment day for a group of ten, 16 to 18 year olds as we look to take on two new apprentice QSs.'
David continues:
'Experience will be gained through spending time in each department, while also working for their BTEC and HNC. Hopefully they go on to complete a full degree, so the commitment is an exciting one as we watch these young people develop over the next seven years.'
The Challenge
However, the journey is not one that has to be or should be taken alone. For employers, there is support from apprenticeships providers, both financially and with planning a suitable work-based learning programme. For the apprentice the importance of a work place mentor is vital and David admits that not getting these support systems in place can bring challenges.
'Over time we've learnt the lesson that you have to ensure that the mentors have sufficient time to give to the apprentice, to both teach them and nurture them appropriately.'
David is keen to convey that apprentices are encouraged to be collaborative within the organisation and their contribution is invaluable.
'We find that some people are surprised by the amount of responsibility we give apprentices. But, we find they get a lot from interacting with clients and in a way being thrown in slightly at the deep end.'
David enjoys the reward of finding someone with the right work ethic and values, and watching them develop the skills they need.
'I'm a big believer in the person rather than the skills set, as you can teach anybody to do anything if they have the right motivation.'
Focusing on bringing in the people with the best business fit and then upskilling has played its part in the firm's success, winning multiple seven-figure contracts and numerous awards, including being the first recipient of Salford City Mayor's Employment Charter.
Changing Perceptions
As an advocate of apprenticeships, David is determined to dispel some of the myths they carry. Some people incorrectly see them as low paid, with few university prospects and existing on the periphery of the 'regular' workforce. David explains:
'Many employers, like ourselves, pay well above the apprenticeship minimum wage. The jobs we offer such as the QS roles have incredible potential, both academically with the chance of completing a degree and financially with QSs frequently earning over £50,000 per year.'

'This is a great industry – buildings will need refurbishing, people will want new buildings, there will always be a need for construction. Apprenticeships should be a very attractive option for many people and we need to get this message out there.'