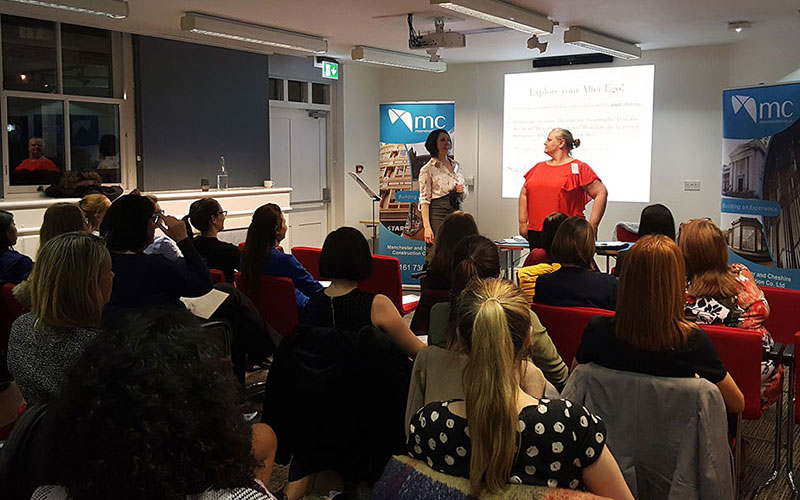 MC Construction was proud to sponsor 'A Powerful Voice' in celebration of International Women's Day 2018. The event was on behalf of the National Association of Women in Construction (NAWIC) – a growing organisation whose objectives include a shift of focus from gender to ability, levelling the playing field across the industry and the ending of stereotypes. This year's International Women's Day was especially significant, marking the centenary of female voting rights, and it was rewarding to be part of the trending #pressforprogress campaign promoting gender parity on a global scale.
It has long been documented that the construction industry is hugely under-represented by female workers despite offering the prospect of a number of rewarding career options. A recent report by Randstad entitled Women in Construction: the race to gender equality stated that women comprise just under 20% of the directly employed workforce and that they are overlooked for the top jobs. Even more alarming was data from Construction News which revealed that between 2014 and 2017 the quantitiy of female board members dropped and a number of female CEOs left their post and were replaced with male counterparts.
As a member of the MC Construction Board of Directors I'm pleased to be part of a progressive organisation that recognises talent from whatever the gender and appreciates the advantages that come from a generally more diverse workforce. We have a strong contingent of female staff, several of whom hold managerial positions, and we are happy to consider female candidates with the appropriate skills and attitude for site-based roles.
The evening took place in the familiar surroundings of Chancellors Hotel where we had recently completed a fast-track refurbishment as part of an overall £4m facelift to the hotel and conference centre. We were joined by professionals from across the construction spectrum including design managers, engineers and project managers. Our voice coach for the evening was the formidable Sarah-Ann Cromwell, professional operatic soprano and comedian, who shared performance techniques transferrable from the stage to the workplace. We took part in practical exercises based on scientific evidence that certain adopted behaviours can actively reduce stress hormones and promote genuine feelings of confidence.
All came away feeling empowered and better equipped to tackle those difficult meeting scenarios – not with louder – but with more assertive and persuasive voices.
Michelle Richardson, Operations Director