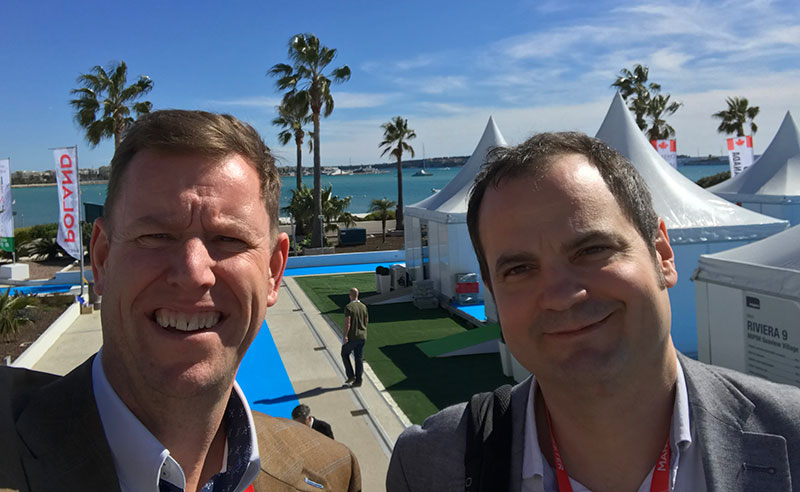 Managing director David Lowe and I were proud to be part of the Manchester contingent at another great MIPIM event.
Following the loss of the Manchester beach front pavilion venue when it was gate-crashed by the sea armed with jelly fish the night before it was due to open, the character of our city was demonstrated by a Marketing Manchester team led by its head of business development Clair Hewitson.
Their quick reactions and implementation of Plan B enabled the show to go on with aplomb.
Impressive regeneration master plans were unveiled, such as ones for The New Old Trafford, the Irk Valley and Salford Crescent.
Each presentation was made to a packed room crammed with home-grown stars from across the property sector, including ourselves!
They stood alongside international investors and property industry leaders who want to be involved in the fastest-growing city in Europe, which boasts a 60 per cent graduate retention rate from our world-class universities to propel Manchester's future growth.
My favourite session was 'MIPIM, Culture, Art, Heritage and Sport'.
It was chaired by David Partridge of Argent. Manchester City Council chief executive Joanne Roney and Andrew (Freddy) Flintoff were on the panel and spoke passionately about the importance of creating mixed-use neighbourhoods with a soul and opportunities for all.
Approximately 20 years ago Sir Howard Bernstein started Manchester's exodus to MIPIM.
I think it is no coincidence that our city's fortunes have drastically changed for the better since then.
There is the benefit of showcasing the City to international investors and bringing in additional finance, which is essential.
However, I think the team spirit which results from our public and private sectors attending and working as one, as Manchester, is more valuable and will accelerate our journey towards achieving the goals of the city council's Core Strategy, its programme to encourage economic growth and urban regeneration over the period 2012-2027.
Here's to MIPIM 2019!