This year's MIPIM Asia was a welcome opportunity to return to Hong Kong. Before setting up MC Construction's development arm in 2014, I'd spent several years working on projects in the fast-paced metropolis including the construction of Hong Kong's 'West Kowloon Terminus Station North' – a critical part of the transport network servicing the express rail link to mainland China.
An offshoot of the MIPIM Cannes event where the world's most influential real estate players come together annually, MIPIM Asia was a comparatively small-scale conference but put both the UK and Manchester firmly on the map for potential investment from Asia. The UK Department for International Trade (DIT) sent a high-level delegation to speak at the conference, including Sir Edward Lister, chairman of the Homes and Communities Agency and a non-executive director at the Foreign Office, along with representatives from London, Birmingham and Manchester. The loud-and-clear message to investors was that the UK is 'alive with opportunity'. There is a shortage of all types of property assets; from housing to Grade A office space and warehouse and distribution centres catering to high-tech industries.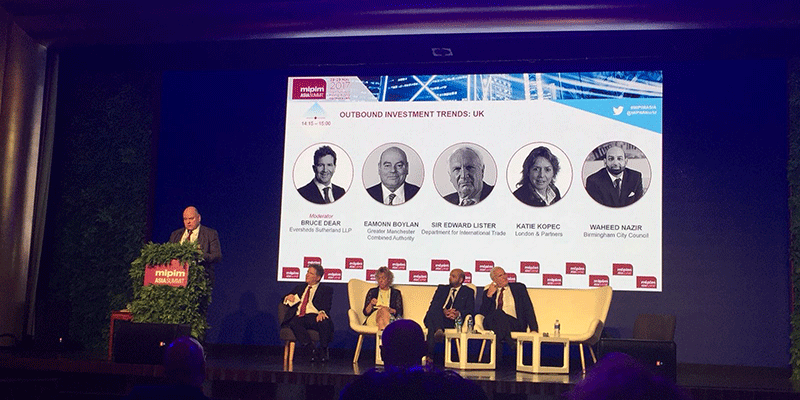 I joined the Manchester delegation led by Eamonn Boylan, chief executive of the Greater Manchester Combined Authority, and supported by MIDAS, Manchester's inward investment agency. Together they provided a powerful message to boost investor confidence. Although home to 80 of the FTSE 100 companies and boasting global brands such as MUFC and MCFC (in equal measure of course), the real testimony to Manchester as a truly attractive global city lies in the young and incredibly dynamic workforce who are choosing to make it their home. Our client the University of Manchester, whose scientists won a Nobel Prize for the discovery of graphene, is now ranked amongst the highest 35 universities in the world. Thirty per cent of the region's 100,000 students are from overseas and a staggering 65% of the student population choose to remain in the city after graduation. Several studies show Manchester as a top regional city for creative talent, Europe's top city for business competitiveness and amongst the top 20 European digital cities. Even better, according to The Global Liveability Survey 2016 Manchester is the best UK city in which to live.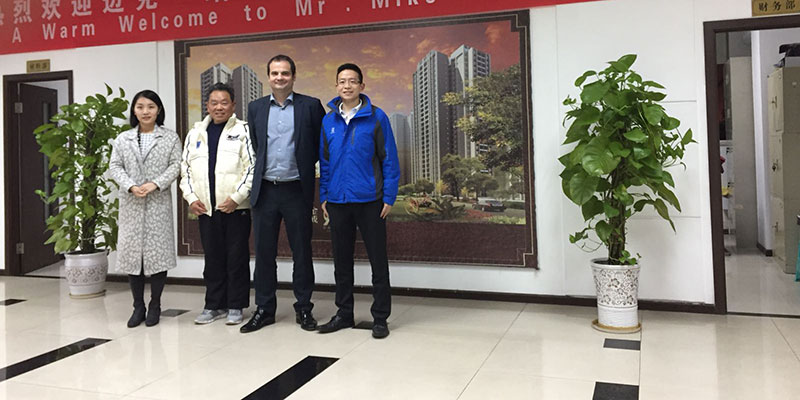 The second leg of my expedition took me to Chongqing Jinstar Real Estate Company – our Anglo-Chinese Alliance partner. Chongqing is a major city in south-west China with a population of over 30 million. I was greeted by several members of the family-owned business and their hospitality was incredible, not least in the quantity of mouth-watering Sichuan-style cuisine. My robot buddy in the hotel's reception typified the sci-fi theme of this vast and stunning city. We further sealed our relations during a meeting with the British Consul General and her team which completed my visit.
Reflecting on the trip, I'm confident that, despite Brexit-fuelled uncertainty, the outlook for the North West is positive. With Greater Manchester as the first UK region to have reached an agreement on devolution, allowing greater control of health, housing, business and transport, it will enable a swifter response to the needs of residents, businesses and investors. Significant infrastructure and regeneration plans, together with the proven allure of the city region for the young, digital and creative, bode well for all areas of our business. As well as investing in development sites, MC Construction is well-placed to deliver the new-build facilities and refurbishments required as growth continues and our newly-formed facilities services division has much to offer in support of this flourishing region.
Mike Purcell, Development Director