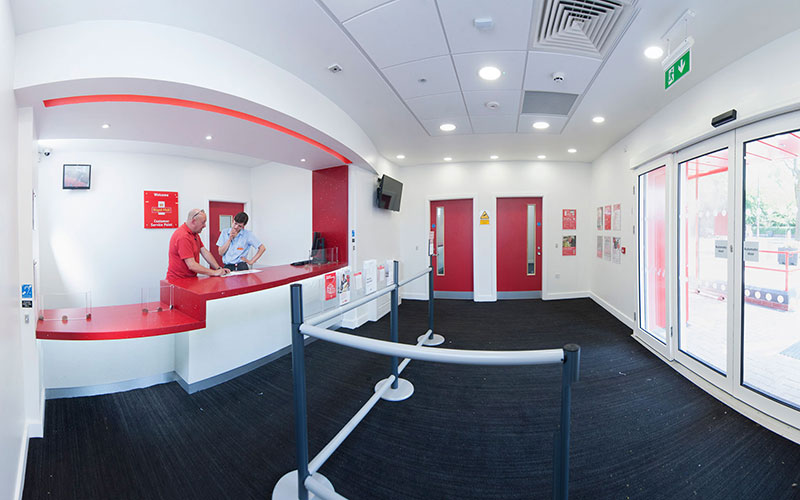 Manchester & Cheshire Construction has been reappointed to Royal Mail's framework, which will see the firm carry out refurbishments and other planned maintenance at premises including delivery offices, mail centres, depots and regional distribution hubs.
Manchester & Cheshire was first appointed to Royal Mail's framework in 2010. The firm delivered 11 projects under that agreement and has completed more than 40 schemes in total for Royal Mail since 2002.
Its high standards of service have twice earned the firm accolades at Royal Mail's First Class Suppliers Awards.
The current framework runs until the end of 2017.
Dave Lowe, managing director of Manchester & Cheshire, said:
'We have a proven track record dating back more than a decade of successfully completing projects for Royal Mail, and we are delighted to be reappointed to its framework.'

'Royal Mail is a major client of the firm and we are proud of our association. Being part of the framework demonstrates our ability to provide the highest standards of service and to punch well above our weight in our sector.'
Manchester & Cheshire will once again be working closely with building services consultancy JYM Partnership, which manages projects for Royal Mail.
Chris Bell, associate partner at JYM Partnership, said:
'For some years we have worked with Manchester & Cheshire Construction on a variety of projects.'

'I am pleased to report that throughout this period the firm has worked diligently and flexibly, taking a pragmatic approach to the programming of works in order to minimise inconvenience to the buildings' occupants.'

'Manchester & Cheshire can be relied upon to proactively manage contracts and to deliver them on time, within budget and to a high standard.'
The largest projects completed under the last framework agreement were refurbishments of the Manchester South and Stockport delivery offices.
The Manchester South scheme presented a number of challenges, including working within a congested area, restricted working hours, a tight timetable and the need to avoid disruption to the sorting of mail and collection of customer parcels.
Chris said:
'The finished product was a credit to Manchester & Cheshire.'