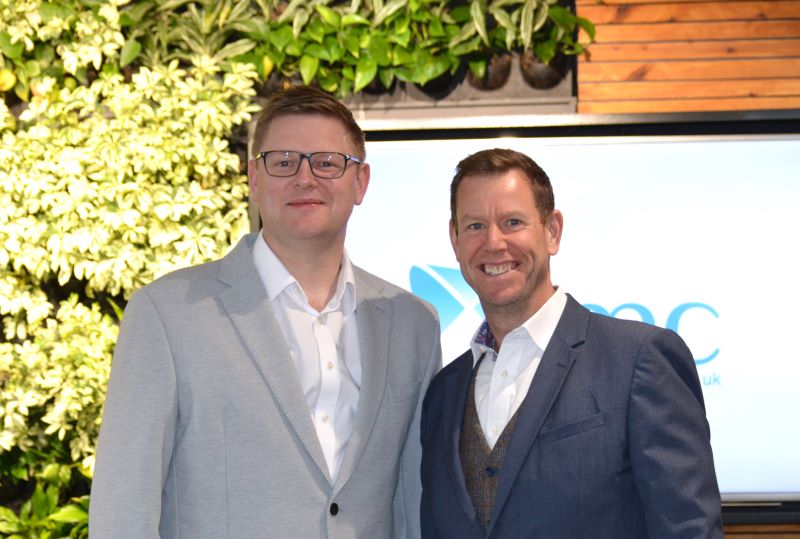 We are thrilled to announce an historic change for our business with the promotion of group operations director Russ Forshaw to managing director as successor to David Lowe, who has become our executive chairman.
It is the first time in our 51-year history that a non-family member has held the managing director role.
Russ, 37, joined us in June 2017. Initially he was the head of our new facilities services division before being promoted to group operations director.
David has served as our managing director for more than 11 years. He joined the business in 1981 as an apprentice bricklayer. His father Charlie Lowe founded the company with John Purcell in 1971.
David will remain actively involved with the business and continue to focus on customer satisfaction and new opportunities, as well as sharing his experience and expertise via the MC Academy.
Russ said:
"I am proud and excited to be given this opportunity to become managing director and look forward to continuing the work of my predecessors to drive positive change within our business and to see our brilliant team develop further in the years to come.

"I'm extremely grateful to Dave, Mike and Chris for placing their trust in me and for enabling me to continue the fantastic work of the Lowe and Purcell families.

"MC Construction has over half a century of history, with a proud record of successfully delivering projects for multiple clients across a variety of sectors throughout the north west. We have established a wonderful company culture, and the future is bright."
David Lowe said:
"Russ has been an integral part of our senior team for a number of years, showing great leadership qualities, a deep understanding of the business to grow our capabilities, and working extremely well with colleagues, clients and suppliers.

"This has been a planned succession and we know Russ is the right person to step into the managing director's role, building on the founding families' legacy to take the business forward.

"I have been privileged to be managing director for over 11 years and now is the right time to become executive chairman, which enables me to continue to add value to the business.

"We can assure clients that it is 'business as usual' and that we have a structure in place to ensure the business will continue to flourish in the future."