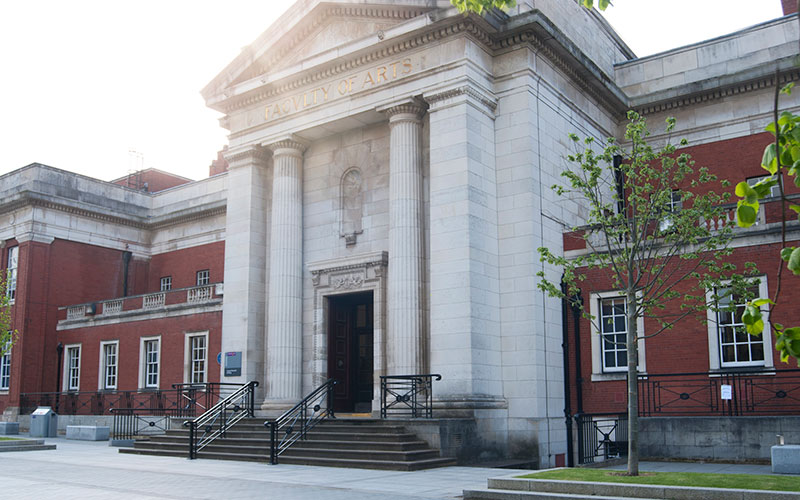 Manchester and Cheshire Construction has been awarded a £6m contract for the refurbishment and remodelling of the University of Manchester's Samuel Alexander Building. The award of the 26 month contract rounds off an exceptional week following success at the Salford Business Awards where the contractor picked up the Best Employer and Excellence awards.
The refurbished building will accommodate staff in preparation for the prestigious Manchester Engineering Campus Development (MECD) project which supports the University's pioneering advances in engineering. The new environment will rationalise the space of the building, providing a more connected setting for the different departmental bodies operating within it.
Works are to include: refurbishment of office spaces, replacement services, conversion of teaching areas to offices, café and IT cluster refurbishments and the creation of multiple language hubs and common rooms.
The consultant team includes, Gardiner & Theobald LLP as project managers and cost managers, Manchester-based architects Halliday Meecham, WYG as mechanical engineers, Curtins as Structural Engineers and Keelagher Okey Klein.
The contract award follows a number of successfully completed projects by the contractors for the University of Manchester including recent schemes at The Whitworth Art Gallery and The Manchester Museum.
Managing Director David Lowe expressed his pleasure with the contract award;
'This landmark contract further consolidates our relationship with a much valued client. We are delighted, as a local business, that the University recognises our full capabilities and are looking forward to delivering an exceptional service.'
The company's Salford headquarters are just two miles from the University and 80% of the company's directly employed workforce reside within a 10 mile radius. The contract is expected to create local apprenticeships and further employment opportunities throughout the supply chain, which is made up of locally based SME's.
Works are due to commence in June 2015 and due to be completed by July 2017.
The 44-year family business will achieve its record turnover for the 6th year in succession.
Last year it was awarded the first ever Salford City Mayor's Charter Mark; a benchmark designed to help raise employment standards for employees and businesses across the city.