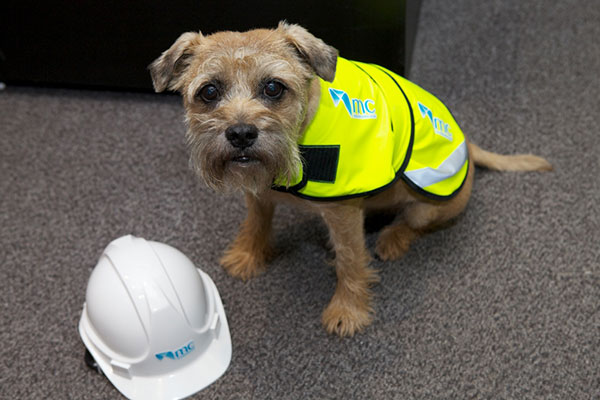 Take Your Dog to Work Day falls on Friday, June 23, but it's a daily event at MC Construction.
Charlie the Border Terrier and Sherman the French Bulldog puppy are popular members of the team at the company's headquarters in Salford.
Nine-year-old Charlie is named after the firm's co-founder Charlie Lowe and belongs to his son, managing director David.
Fellow director Ian Lowe – who is David's brother – owns seven-month-old Sherman and the four-legged pair are a big hit among staff and visitors.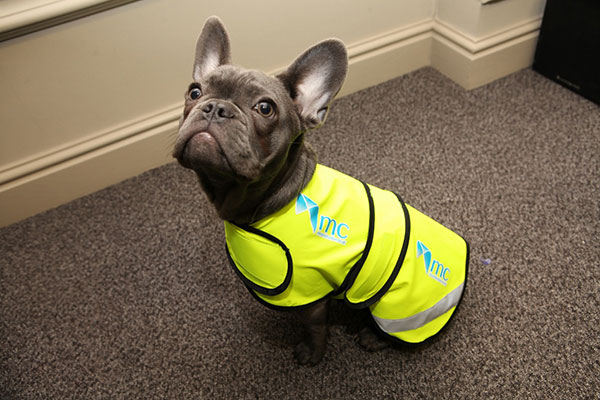 David said:
'Charlie is getting on in years and is taking things a little slower these days, while Sherman is a typical puppy with bags of energy.'
'They are both really cute and friendly and, as they go around the office, the staff love to give them snacks. Some even take them out for walks during their breaks.'
'Visitors love to pet them too and they help to give a friendly impression when people come to our offices.'