We are delighted to announce that Jason Houghton, Karl McDonald and Sophie Houghton have been appointed to our Senior Leadership Team. The news follows promotions for Jason and Karl, from Commercial Manager to Commercial Director and Contracts Manager to Operations Manager respectively.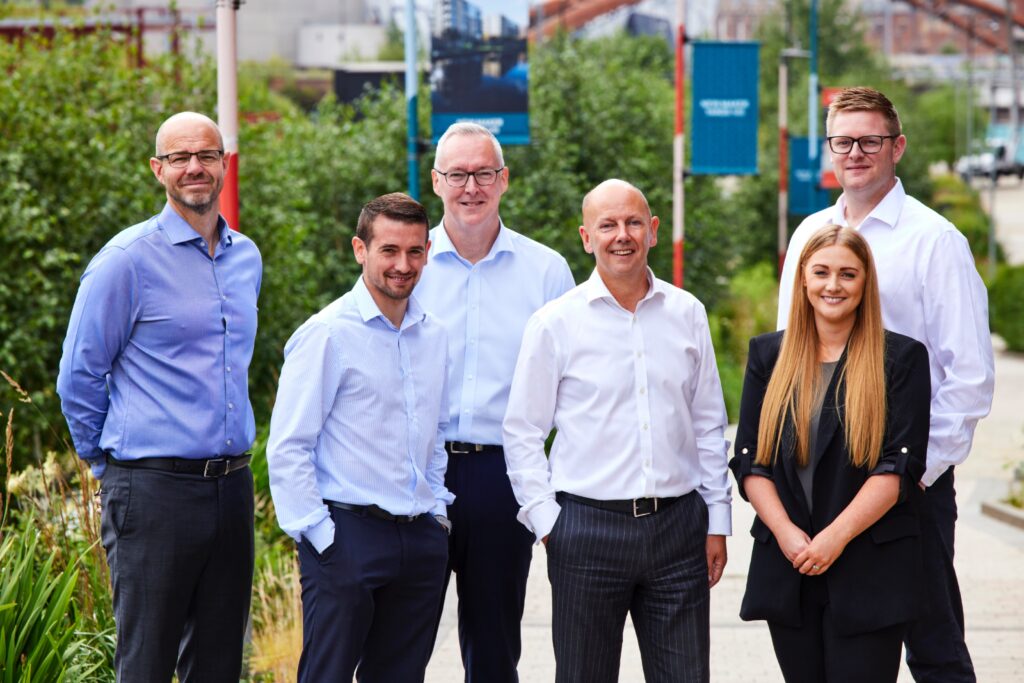 The duo, along with our Human Resources and Business Services Manager Sophie Houghton, have now joined the senior leadership team which includes our MD Russ Forshaw, Pre-Construction Director Chris Purcell and Finance Director Gary Glendenning.
Russ said:
"We pride ourselves on being a business where learning and development supports internal promotion and career opportunities, as well as personal growth. Our commitment to investing in and empowering talented young staff members has helped us to achieve great progress and success as a business."


"Jason has made a significant difference to the business since he joined us three years ago and fully deserves his promotion. Karl and Sophie joined us as apprentices and have progressed through the ranks and increased their levels of responsibility to the stage where we are now delighted to appoint them to the senior leadership team."

"Expanding our leadership team is a significant milestone for the company. The team will ensure the smooth day-to-day running of the business while also enabling us to be more future facing, as we work on initiatives to further strengthen the company, with a focus on developments such as process improvement, digital innovation and sustainability."


"These latest promotions mean we are extremely well-positioned to support a period of record turnover and expanded geographical coverage, as we look to the future with confidence."
The news comes as the business experiences strong growth, thanks to the fantastic commitment and efforts of our entire team.
We are on track to achieve record turnover for this financial year, which runs to the end of September.
Over the past year we have made strides across our Greater Manchester and Cheshire heartlands over the past year while also expanding our geographical reach with projects in Cumbria, North Wales and Shropshire.