Biophilic office refurbishment and extension to provide a healthier working environment
Contract Sum: £500,000
Contract Duration: 22 weeks
Client: MC Construction
Project Manager: MC Construction
Architect: TADW
Key challenges: Minimising disruption in a live busy office and meeting critical deadlines with associated decanting and relocation of staff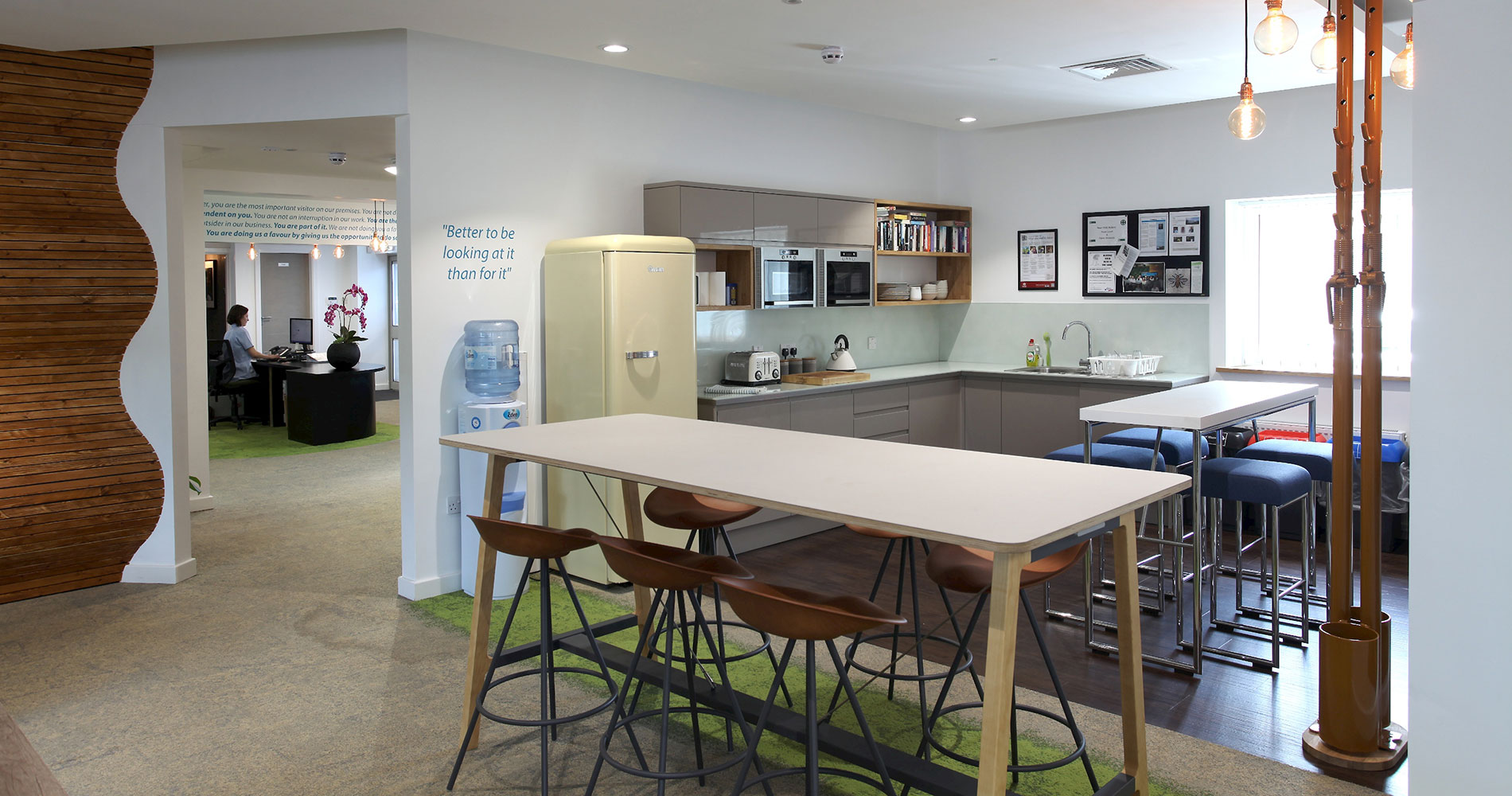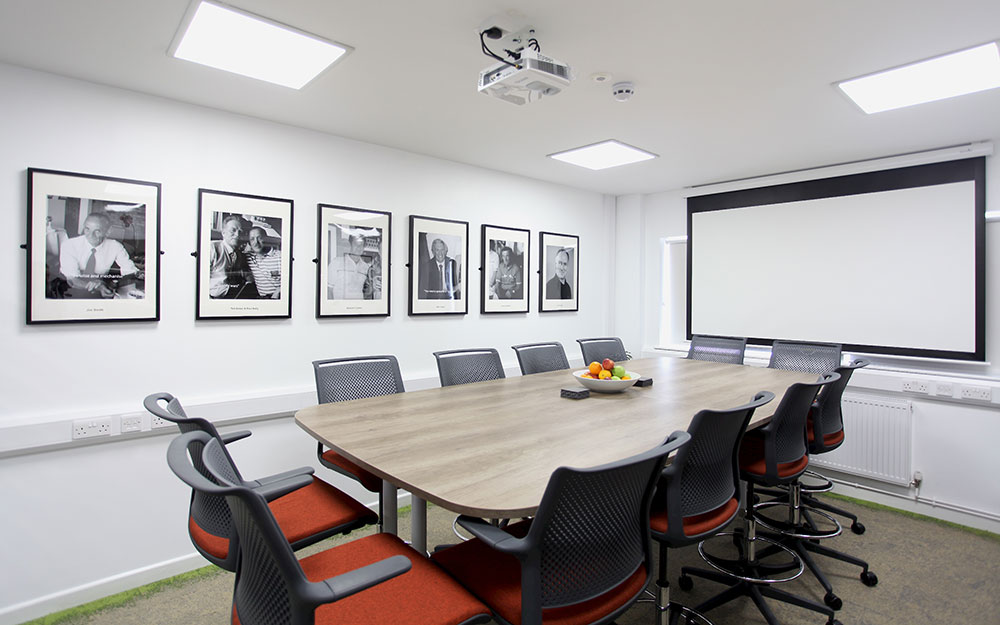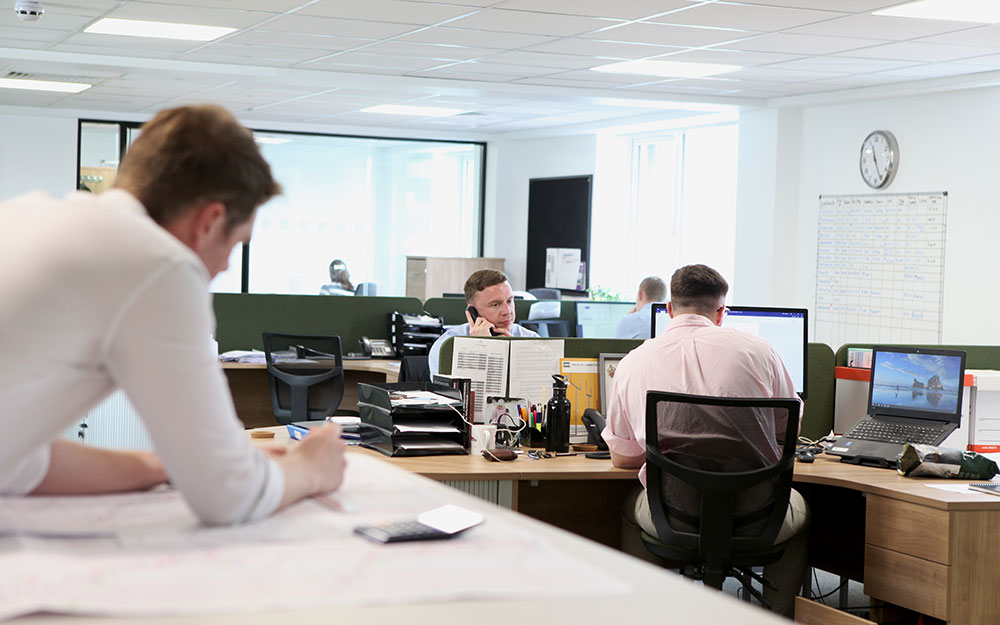 With the continuous growth of the company we needed to create more space for our increasing workforce and forecasted future requirements. Our employees were involved with the project from inception and their ideas were incorporated into the design of our new office space. Based on their feedback and with the help of our sustainability advisor, Martin Brown of Fairsnape, we decided to adopt a Biophilic theme.
The term "biophilia" means "love of life or living systems." A biophilic design is adopted to reconnect us to our natural environment and in this instance, to create a healthy working environment for our employees.
Works comprised;
Piled foundations for structural steel
New steel frame structure up to first floor level
New flat roof using structural timber
Internal opening up including new structural support, staircase, suspended ceilings, glazed screen partitions, raft ceilings, new windows, a new kitchen and breakout space
Installation of Interface Urban Retreat carpet and vinyl throughout
Installation of 2 living walls with UV lighting
New M&E services
New Wifi/data/fire alarm/ access controls
Decorative works including a wall sized mural
External aluminium cladding and car park works
Works were phased to minimise disruption in the office which required daily co-ordination between our Site Manager and Office Manager. Staff were decanted and later relocated during the project. We met all deadlines including the vital changeover from the old to the new reception desk.
We utilised this project as a learning experience to help give our trainee staff more responsibility and direct experience under our management team. It also enabled us to trial out our revised quality plan system and make further improvements before it was rolled out to all of our projects. Our knowledge and understanding of our client's requirements when delivering similar projects for them has been improved.
Any unwanted furniture was donated to the local not for profit organisation Hotbed Press. Due to the amount of daylight entering the building being increased and automatic lighting, we now rely less on lighting therefore reducing energy waste and costs.