Significant refurbishment works to customer and staff areas
Manchester South Delivery Office
Contract Sum: £530,000
Contract Duration:  15 weeks
Stockport Central Delivery Office
Contract Sum: £470,000
Contract Duration: 15 weeks
Client: Royal Mail Group
Project Manager: The Livemore Partnership LLP
Quantity Surveyor/Contract Administrator: JYM Partnership
Key challenge: Ensuring the continued sorting and posting of mail and collection of customer parcels throughout substantial building works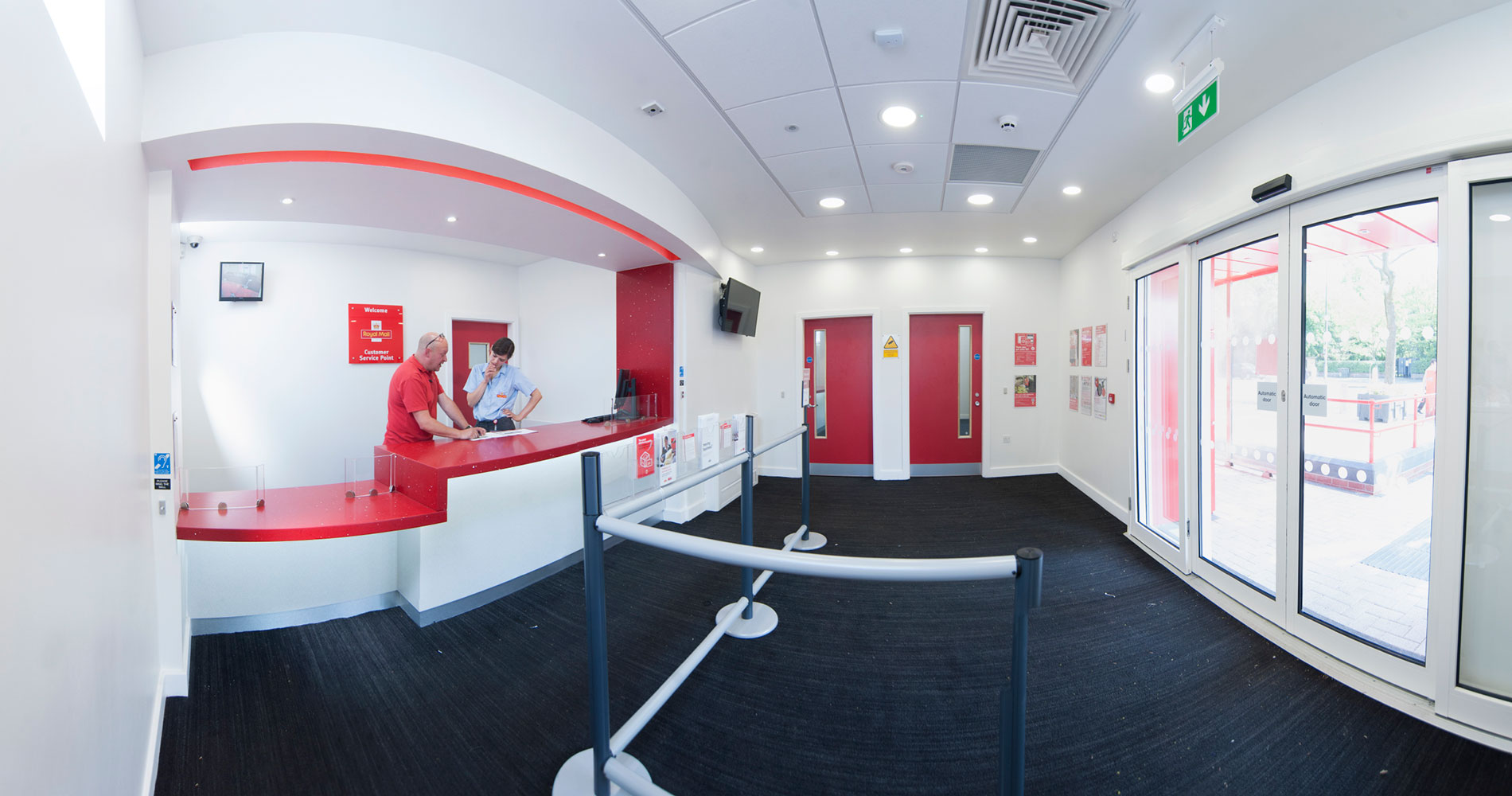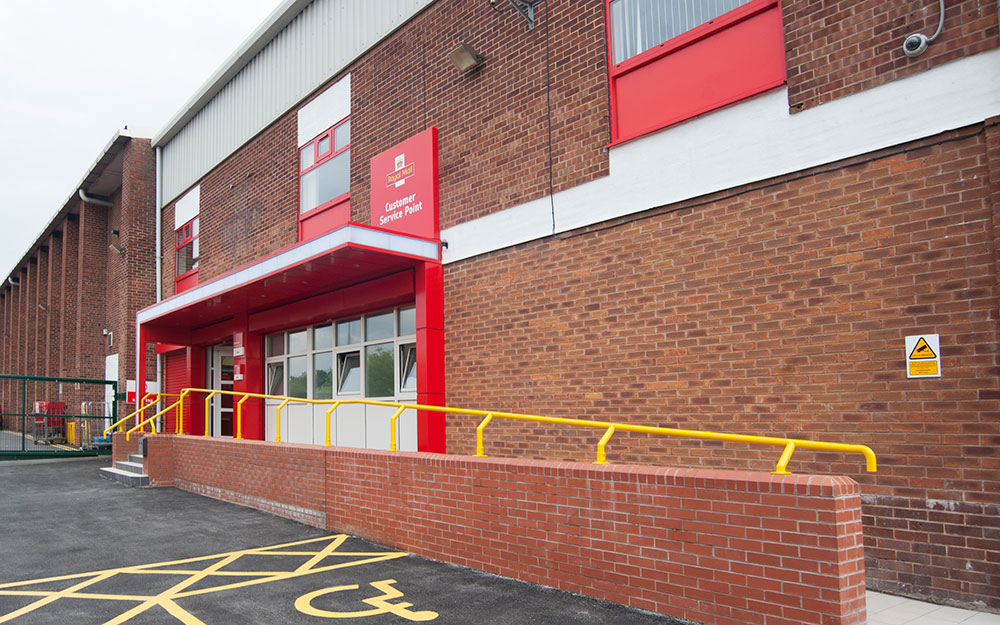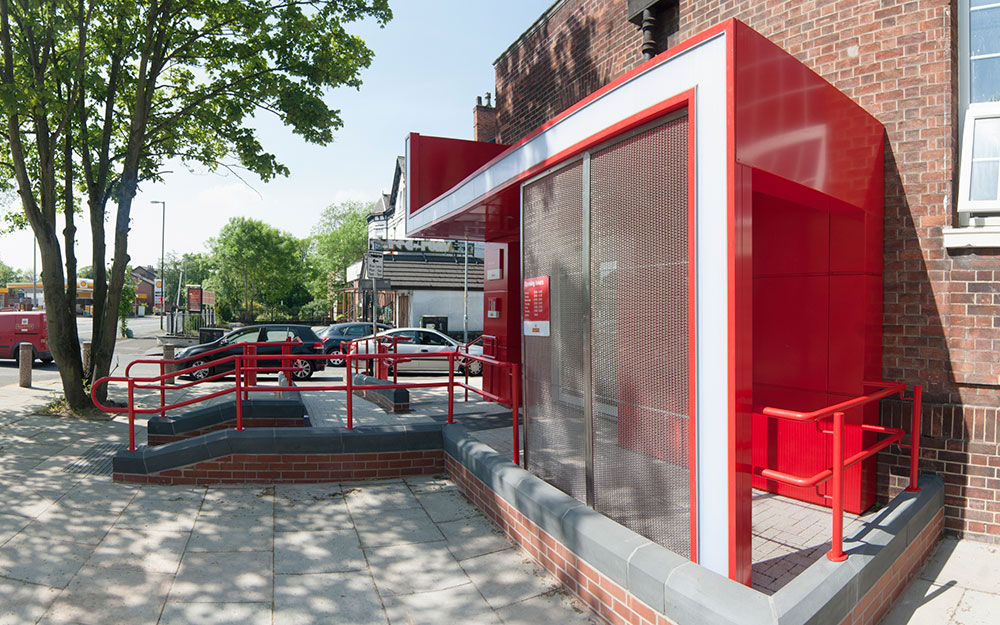 Having delivered over 35 projects for the Royal Mail Group (RMG) we were approached to carry out works under the Customer and You (CAY) programme. CAY was a national scheme for improvement of delivery offices and was so named to distinguish between areas occupied by the general public and RMG staff. Our client gave a clear directive that the delivery of mail was not to be disrupted.
We undertook works at Manchester South and Stockport Central Delivery Offices. Both projects presented similar challenges – working within a heavily congested area where core daily operations could not be interrupted.
Works included:
Strip out
Creation of new offices and sorting rooms
New windows throughout
Laying asphalt flooring and sanding parquet flooring
Refitting sorting frames
Creation of new parcel collection areas including new access ramps with handrails/ new canopies/new sliding entrance doors/ new reception counters/a new security parcel screen
Redecoration throughout
Our programmes comprised distinct phases and sub-phases with certain tasks earmarked to be done out of hours. The materials were in high demand, as other CAY schemes were taking place simultaneously, so we had to incorporate longer lead times.
Whilst operatives were sorting post we could not undertake noisy work or move materials so most activity took place after 10:00 am. Short bursts of drilling were agreed throughout the day with the Delivery Office Managers. It was important to consult them regularly and to display planned activity for the week on a whiteboard. RMG staff appreciated that we were working with them to minimise disruption.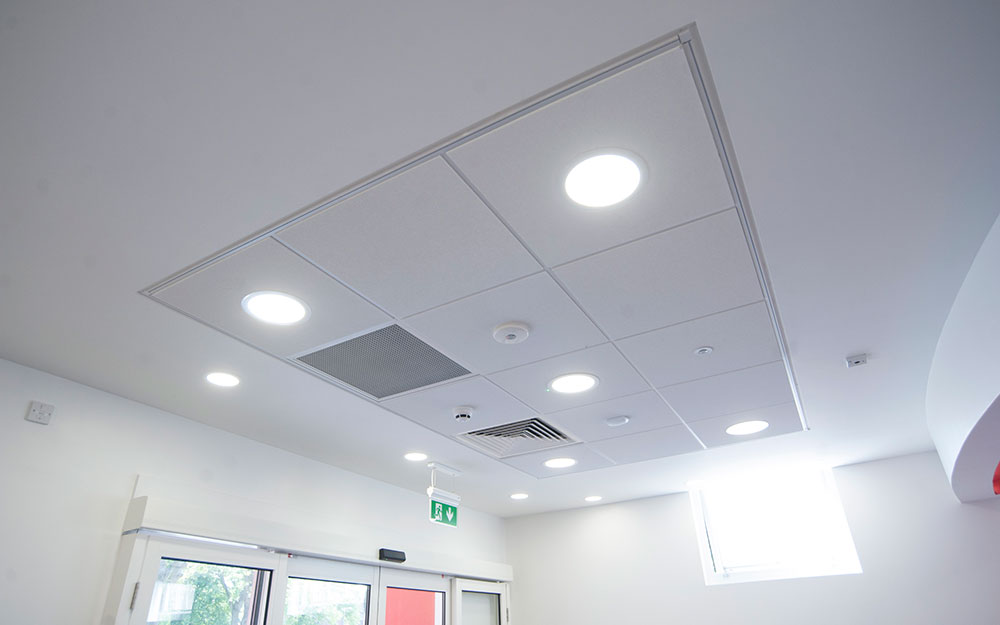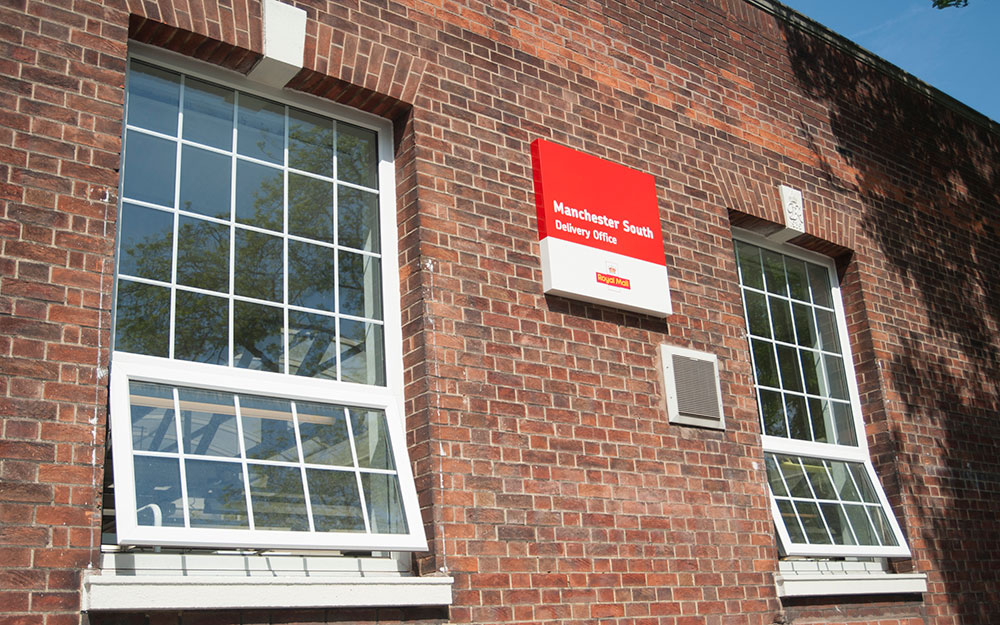 "Manchester and Cheshire Construction were sufficiently organised and resourced to deliver the project, yet remained flexible to accommodate changing circumstances and requirements. The finished product is a credit to Manchester and Cheshire and sets a standard to be maintained for future, similar projects for Royal Mail."
Chris Bell, Project Manager, JYM Partnership