Extension and refurbishment of crematorium building and surrounding hard groundworks
Contract sum: £1,050,000
Contract duration: 36 weeks
Client: Cheshire East Council
Architect: Halliday Meecham
Quantity Surveyor: Tozer Gallagher
Key Challenges: Working without disruption to ceremonial services; maintaining a peaceful, considerate environment for mourners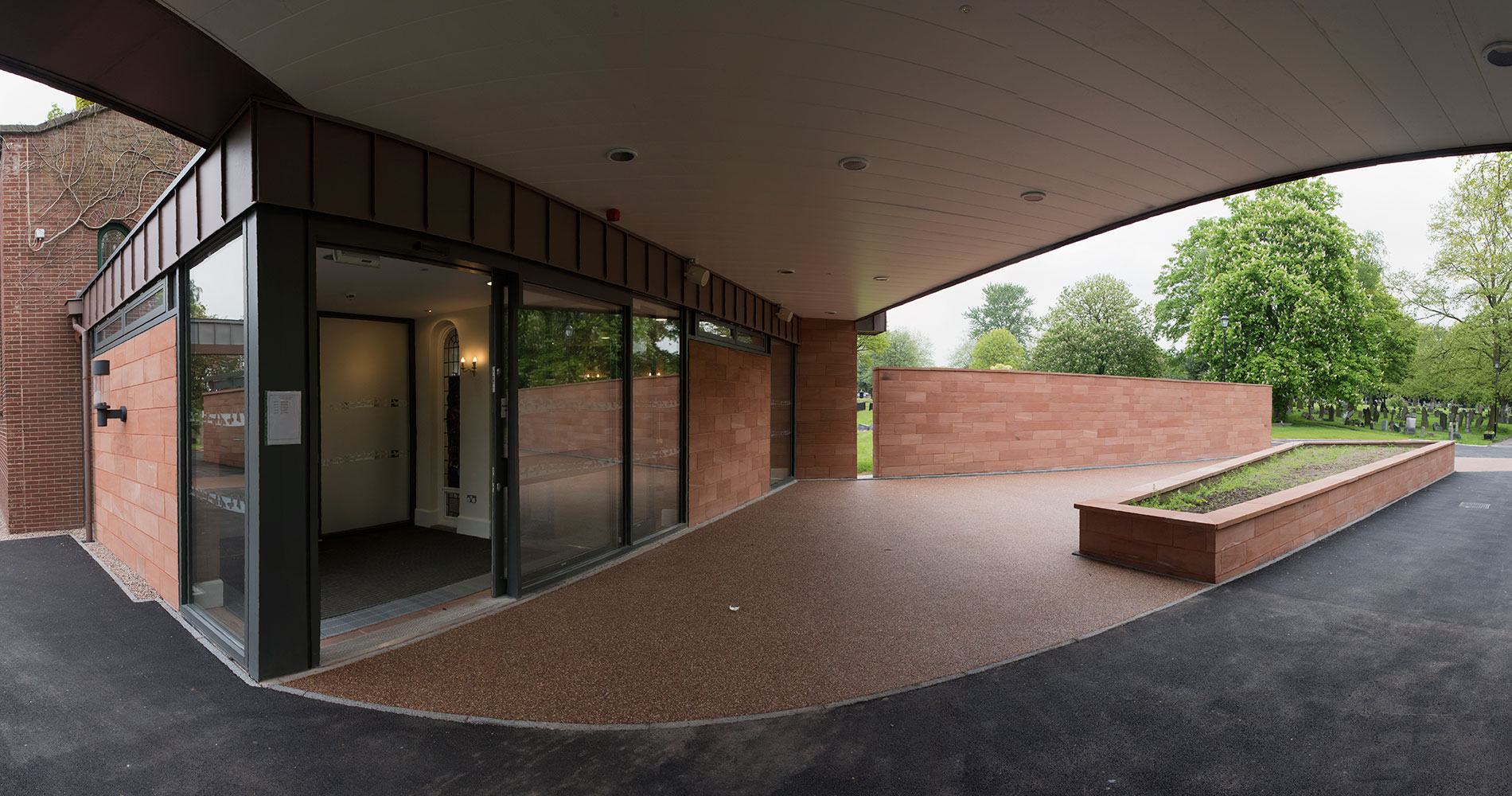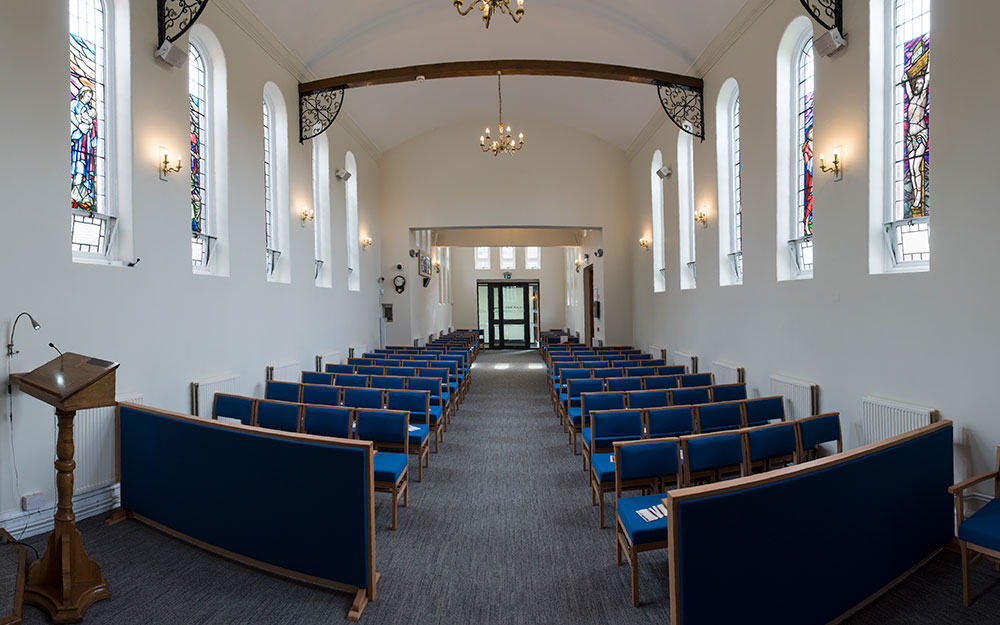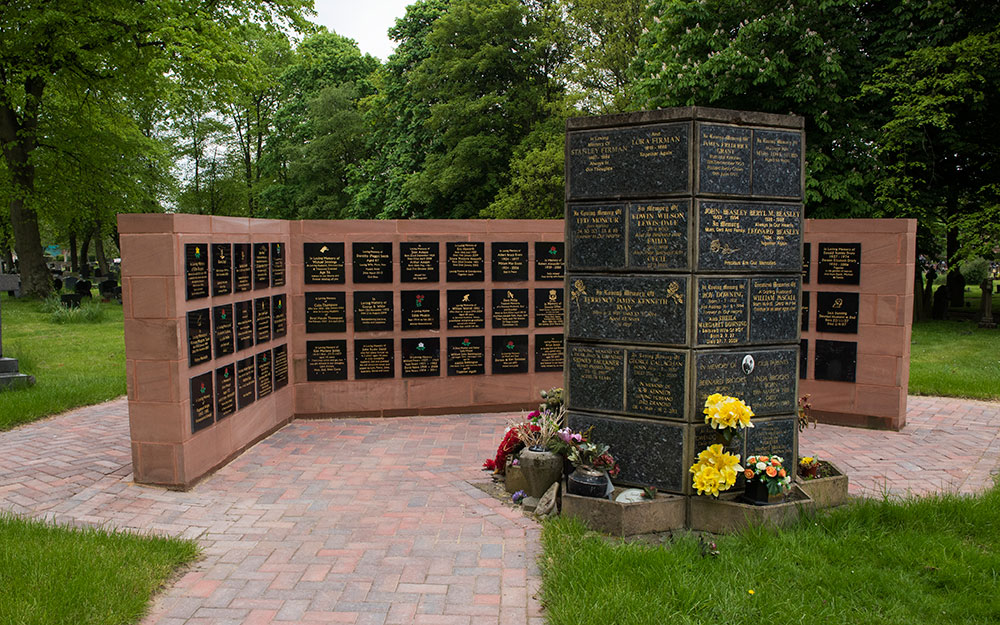 This project involved extension, alteration and refurbishment of the crematorium in order to: create a larger waiting area, increase seating capacity of the crematorium chapel, segregate arriving and dispersing mourners, provide a new area for the book of remembrance and improve auxiliary facilities including toilets and disabled parking.
External works included hard groundworks comprising the creation of a new access road and planter in front of the existing building. We also built ashlar-finished walls of remembrance to the side of the building and surrounding the columbaria following demolition of the original porte cochère. Two disabled parking spaces were created in place of a redundant toilet block
Extreme care was taken to preserve and accentuate the chapel's original features. Stained glass windows were removed with caution and are now positioned within a new wall between the lobby and book of remembrance areas. A stained glass fanlight was also moved from above a central doorway and incorporated into the side of the chapel as backlit wall art.
We were presented with many challenges associated with working within an operational and highly sensitive environment.
Work took place between 3:30 pm and midnight on seven days a week. Noisy plant was used only in the late afternoon and early evening. Additional noise control measures included the use of a silent generator in the hours of darkness.
At all times we maintained a respectful setting for mourners and sought to minimise disruption to crematorium operations.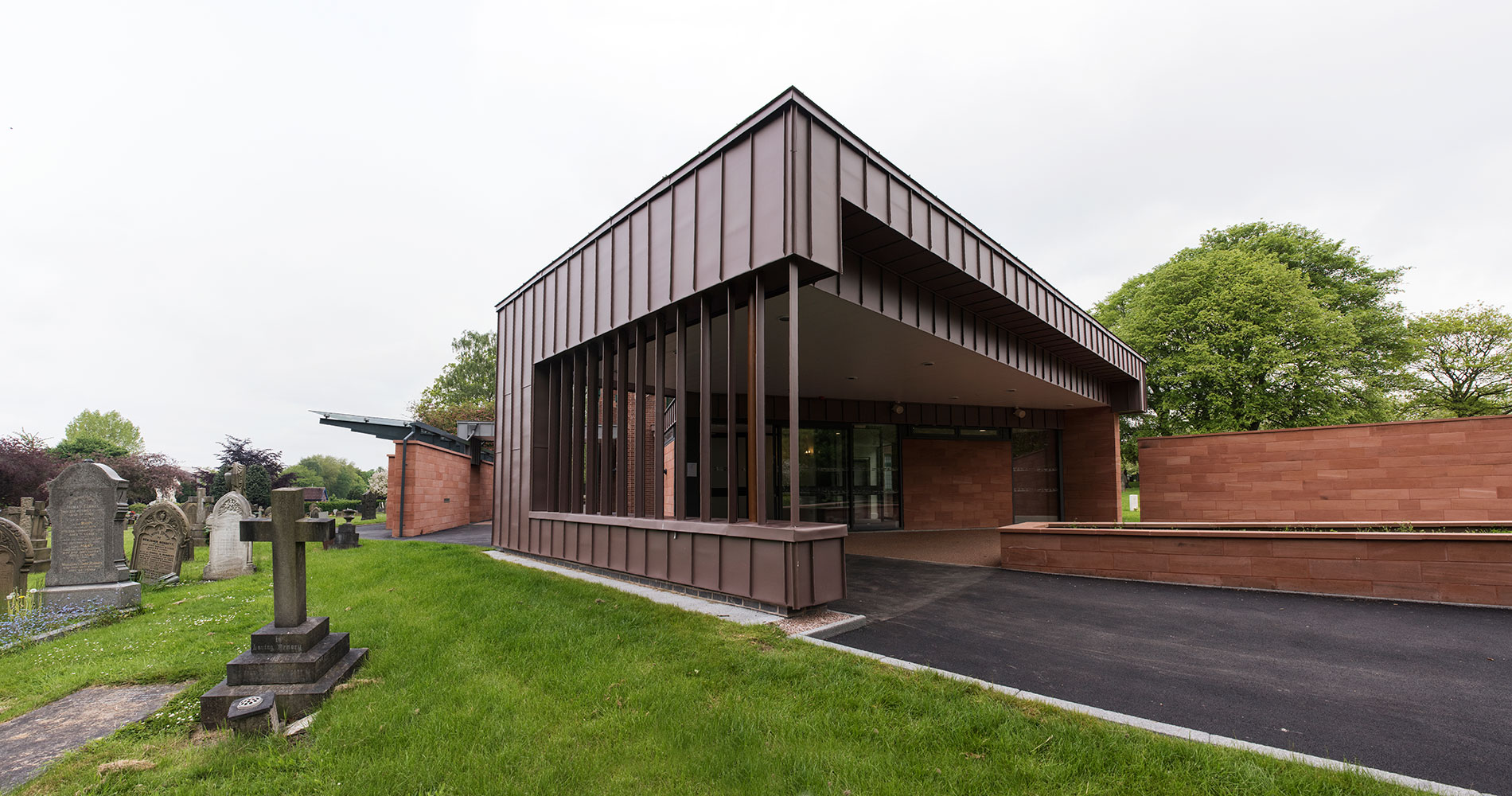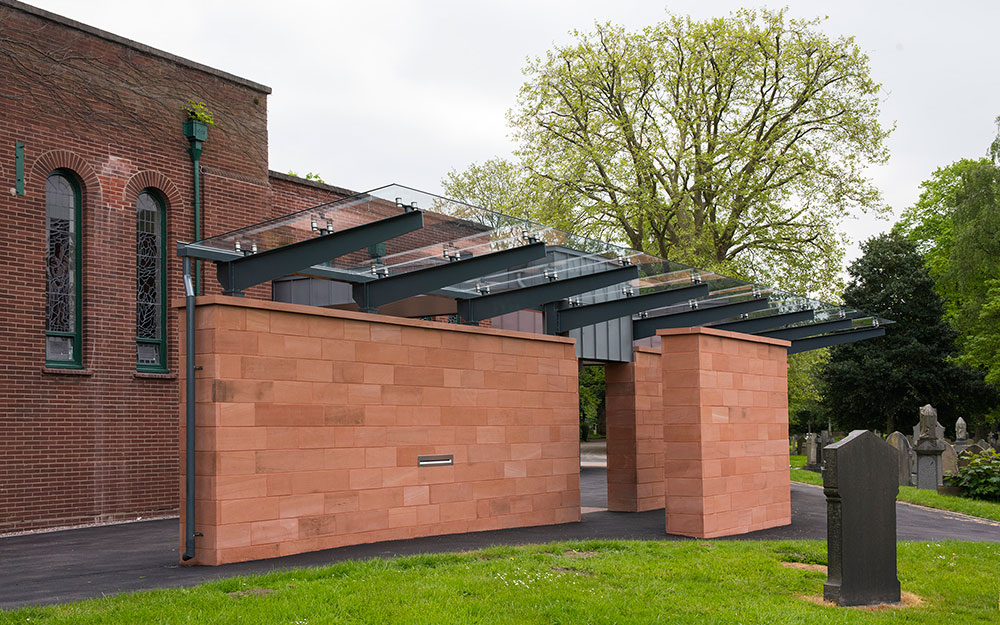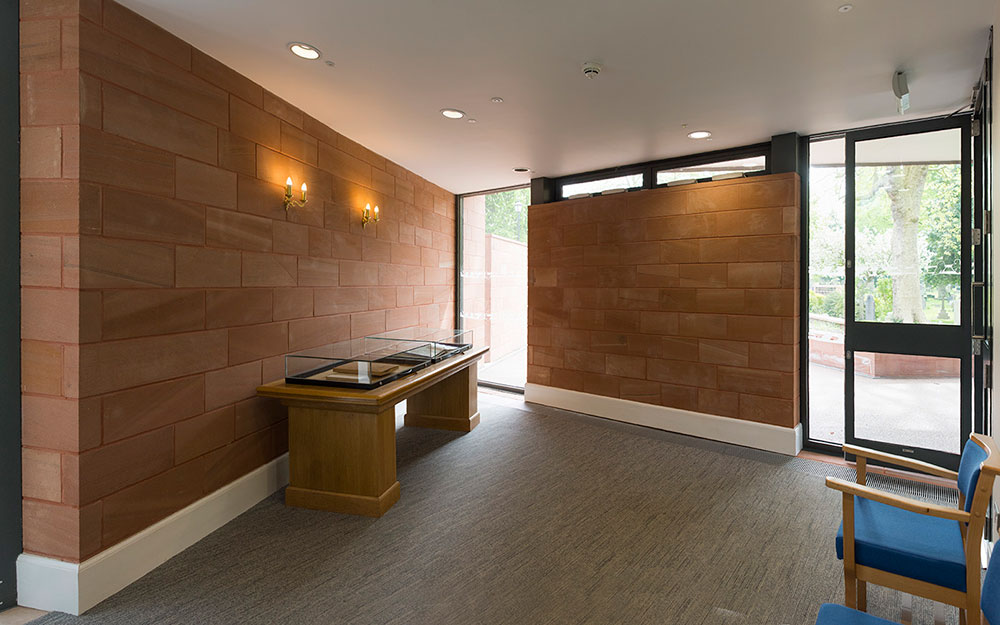 "The project at Crewe Crematorium was especially challenging from the outset. It was necessary to service the requirements of numerous stakeholders, deal with complex aspects of the design and meet contractual obligations within the sensitive environment of the crematorium and grounds. By continuing to apply a conscientious and pragmatic approach Manchester and Cheshire Construction completed the works to a high standard whilst maintaining a dignified setting for continued crematorium operations."
David Holmes, Halliday Meecham