Newbuild PremiAir private terminal for Manchester Airports Group (MAG)
Project Value: £4.3 million
Project Duration: 37 weeks
Client: MAG O/Manchester Airports Group & Jacobs UK Ltd – Architecture/professional services/interior design
Key Sub-contractors and suppliers: WMB Electrical and Mechanical Contractors | Ashlea – Landscaping
Key challenge: Building a bespoke VIP facility at one of the UK's busiest airfields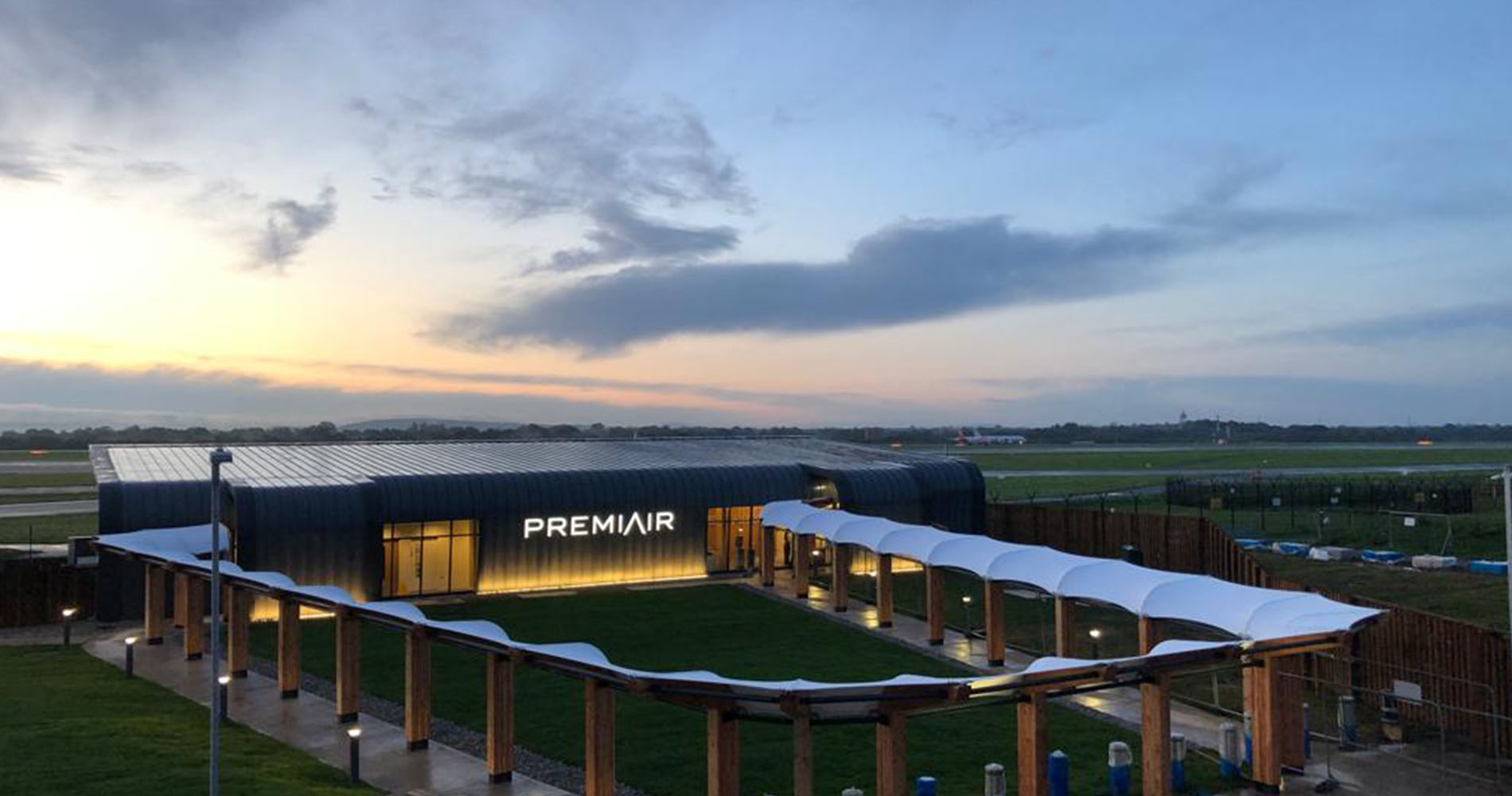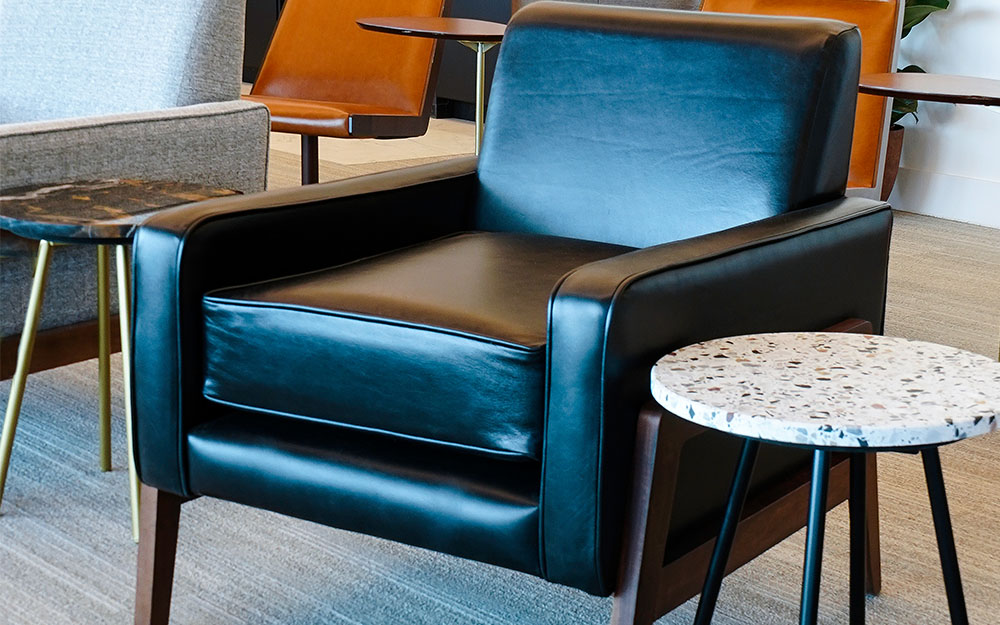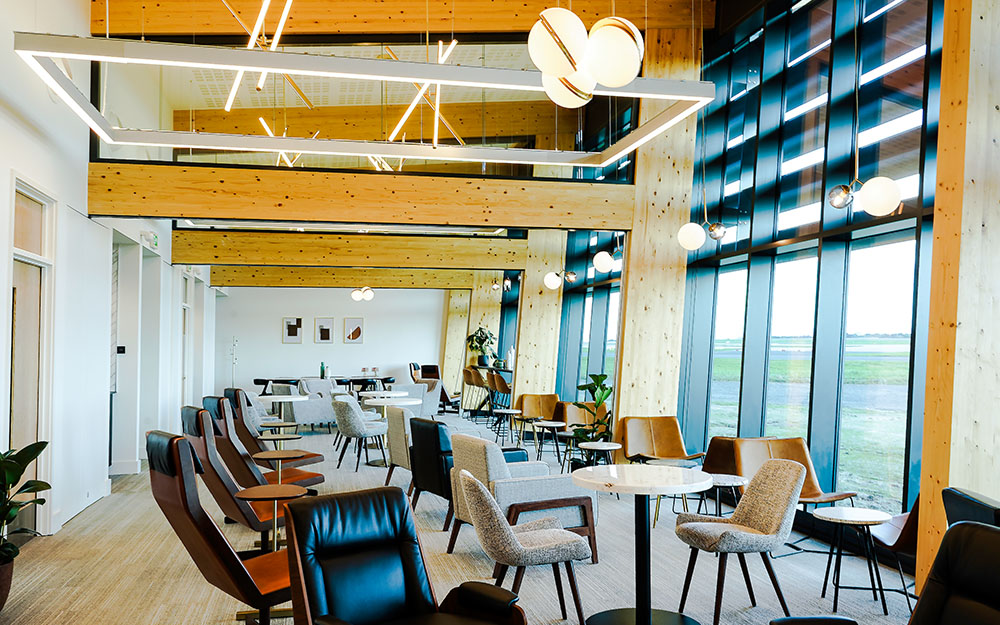 MC Construction was instructed to build and fit out a fully operational private terminal at Manchester Airport. The concept was conceived by MAGO, an airport passenger services company, for Manchester Airports Group (MAG).
Works included:
Airport Restricted Zone (ARZ) perimeter security fence modifications
Removal/pre-provision of viewing mounds
Foundations and substructure works
Provision and assembly of frame, cladding, rendering, brise soleil, insulation roofing, entrance/exit doors and glazing system
Provision of all services
Creation of pedestrian canopy and service access paths
Provision of dedicated landside access road, overhead canopy and parking
Link to airside road network and associated line markings and lighting
External landscaping and segregation of landside and airside
CCTV
The site is adjacent to the popular Visitor Runway Park which we needed to maintain throughout the works. It is located only 75 ft from the live runway which operated a tight and fluctuating flight schedule. Clear channels of communication were therefore established at the project onset with multiple departments including security, border control, flight control, deliveries and facilities. Since many of these were operational 24 hours a day, works were carefully coordinated with the airport and often undertaken out of hours.
Within an aviation environment Health and Safety specifics included zero tolerance of Foreign Object Debris (FOD) due to the potential for significant damage to people, planes, equipment and buildings. We also needed to keep abreast of the multiple passes and permits required for access. This was compounded when part of the landside zone in which we were active was classified as 'airside' once works had progressed. A further challenge was the delivery and positioning of very large scanning machinery into the comparatively small (500m2) terminal building.
We worked closely with the design team and flexible programming was necessary. For example, the roof was redesigned because of proximity of the brise soleil louvres to the jet blast. Prior to handover we altered the programme to accommodate staff training as part of our Soft Landings process. Towards the end of the project we worked 24-hour days, seven days a week, to complete on time.
The building has high sustainability credentials. The structure comprises a Glulam timber frame with exposed European Larch. An optimised aspect with a fully glazed frontage maximises natural light whilst the brise soleil deflects sunlight to eliminate excessive thermal load.
PremiAir is finished to a very high specification with luxurious lounges and restaurants from Michelin star chefs, to offer travellers a fast-tracked private jet experience. Having been entrusted to deliver this one-of-a-kind concept with no known comparison we are delighted it has become the flagship VIP facility within a UK airport. The project was shortlisted for Sub-Regional Project of the Year at The North West Regional Construction Awards.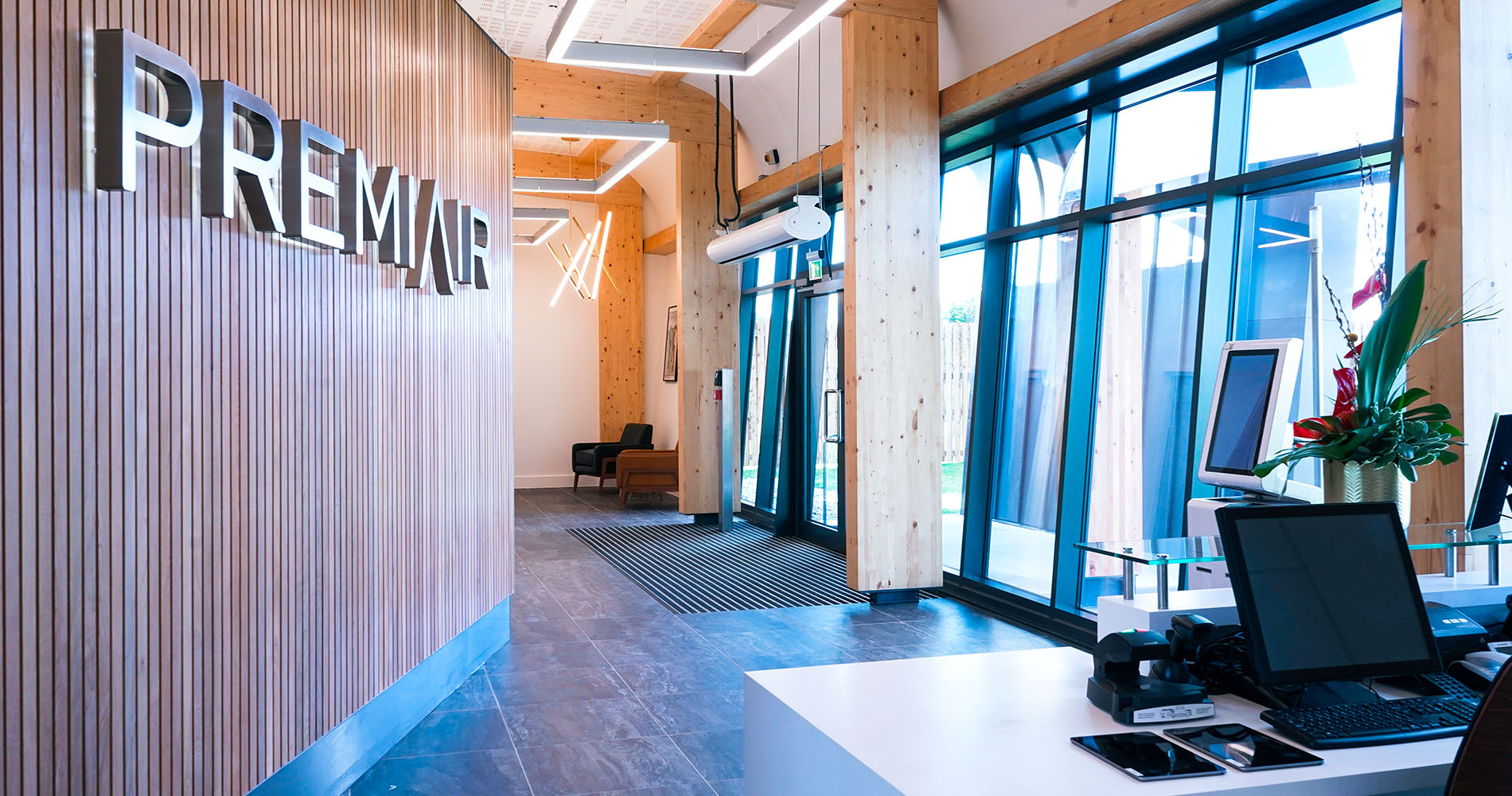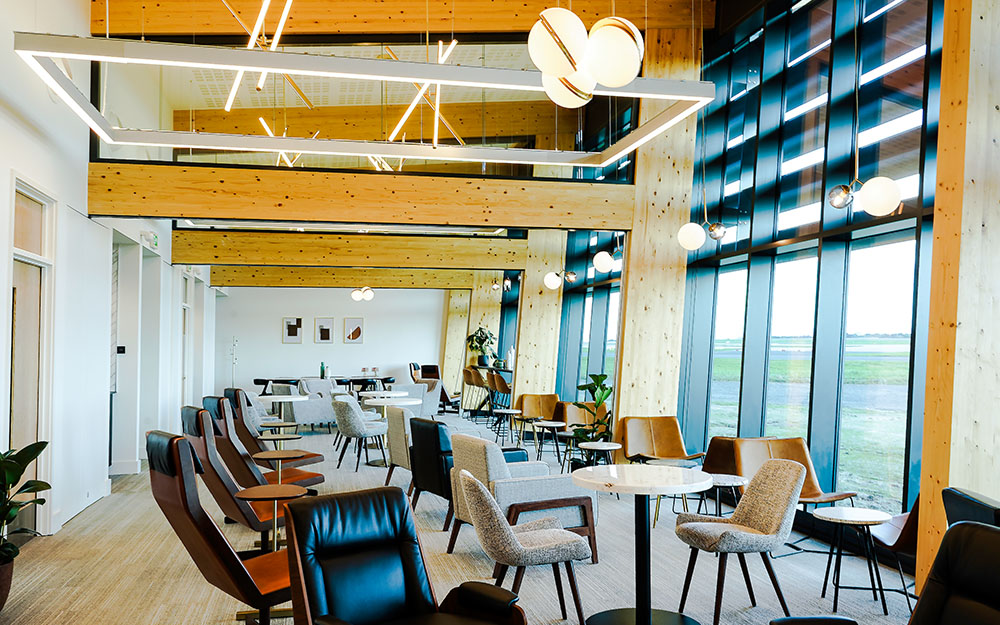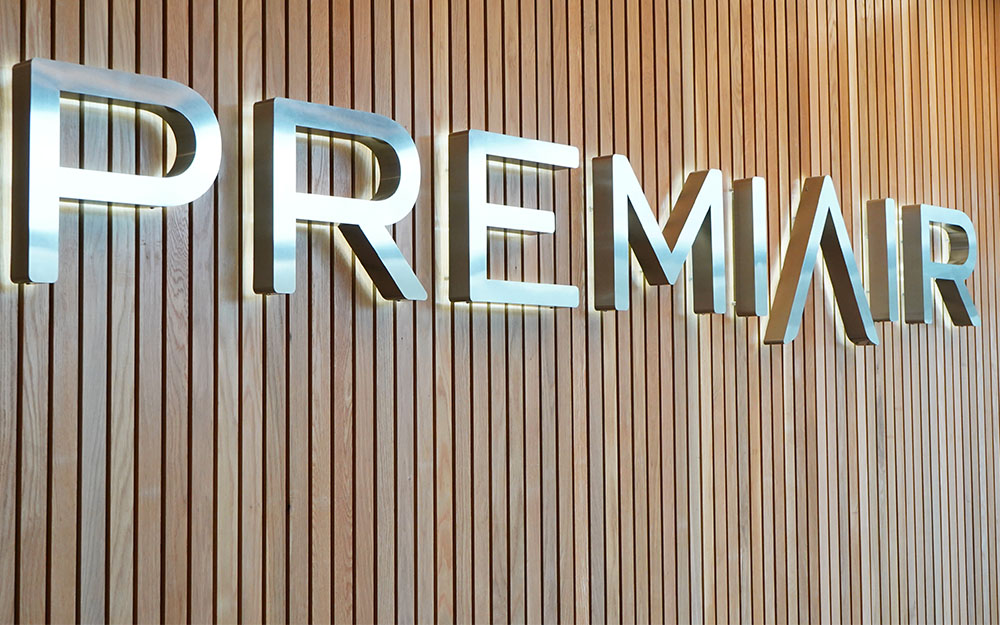 "MAG selected Manchester & Cheshire Construction to deliver PremiAir the private terminal at Manchester Airport and were impressed with their collaborative approach throughout the project, working with our teams in delivering a quality build in-keeping with the product's aspirations whilst providing value for money. Manchester & Cheshire Construction are one of MAG's approved Framework Contractors for this type of work."
Richard Hill, Business Development & Partnerships Director, Manchester Airport Group