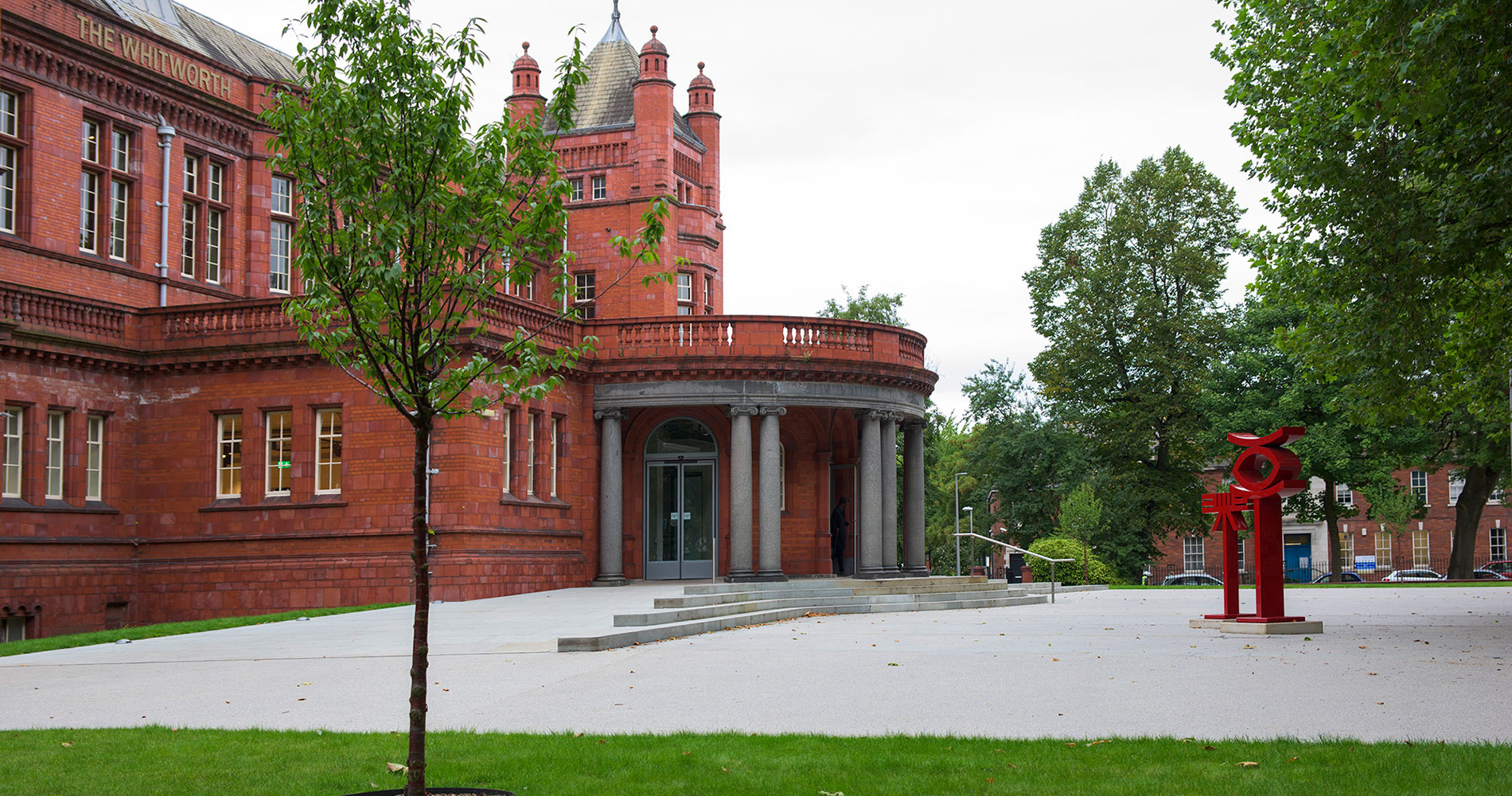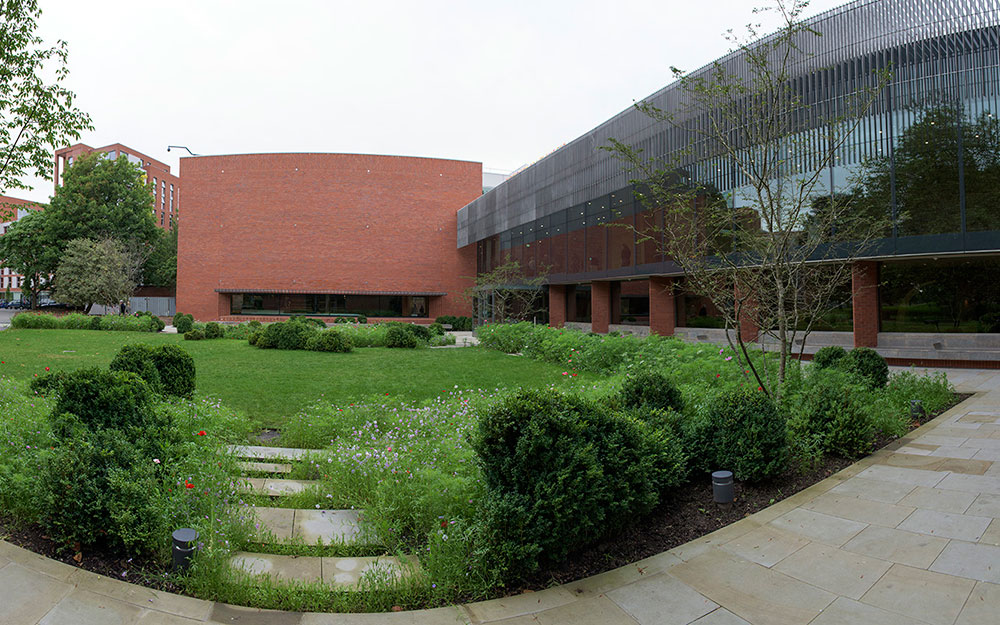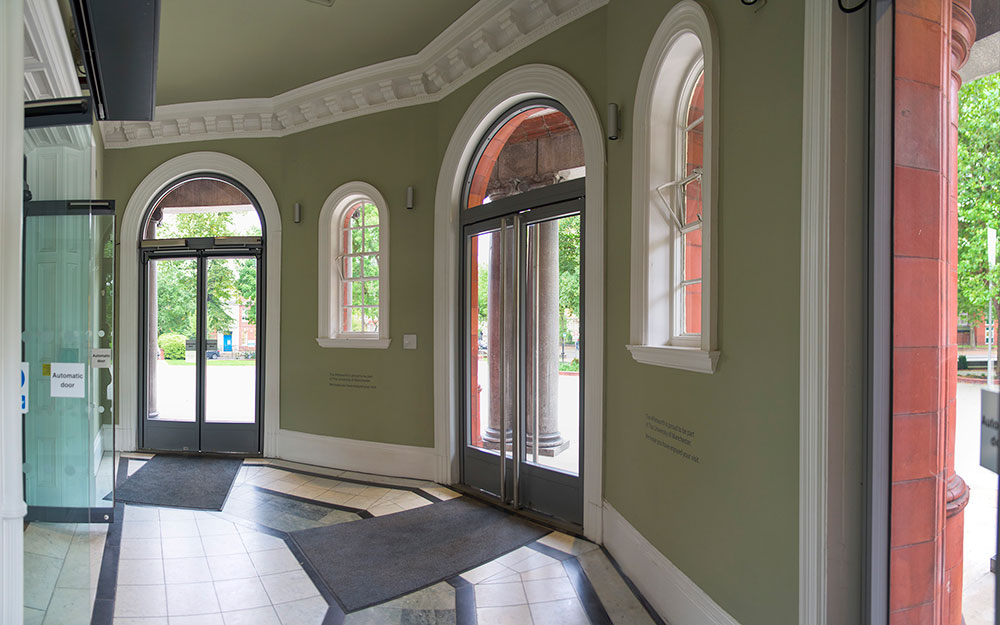 The Whitworth is a multi-award-winning art gallery. This major redevelopment of the Grade II listed building received a RIBA National Award.
Restoration of the Grand Hall comprised: stripping out modern interventions to expose original features; repair work including conservation repairs; redecoration and M&E works. Creating the external Sculpture Terrace included: removing ramped access and constructing a new DDA compliant ramp; modifications to stone entrance steps; laying resin-bonded gravel; new planting, drainage and feature lighting; replacement of entrance doors and lifting lobby levels. Additional works consisted of refurbishment of offices and basement toilets and the creation of a learning studio and two gardens.
We carefully extracted original stone, terracotta coping units and bricks and re-used them where possible. The entrance lobby's marble floor tiles were removed and re-laid in their original position. Any sourced materials were to heritage specifications. For example, the walls were reconstructed using a historic, lime-based mortar containing pigments from Italy. Finished samples were then sent to a dedicated conservation panel.
Other meticulous tasks included protection of mature trees when hard landscaping, digging by hand around the root diameters. Laying permeable, resin-bonded gravel proved challenging during the cold winter months.
Maintaining communication with all parties was critical. We established a strong relationship with the architects, were in regular dialogue with gallery staff and coordinated our M&E works with the requirements of another contractor. We worked extended days and weekends to complete the project on time and to budget and have since been awarded a further contract for the Whitworth.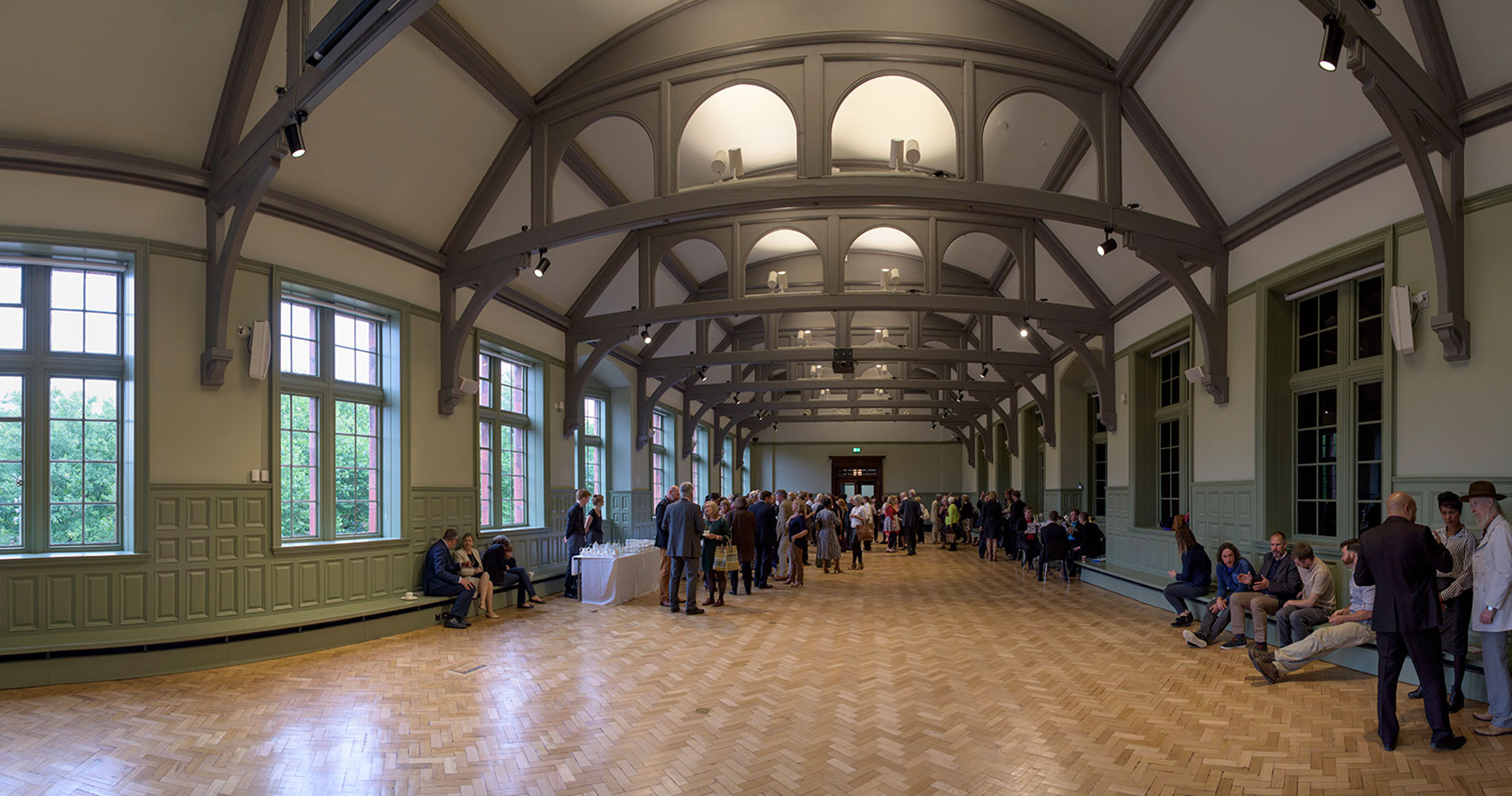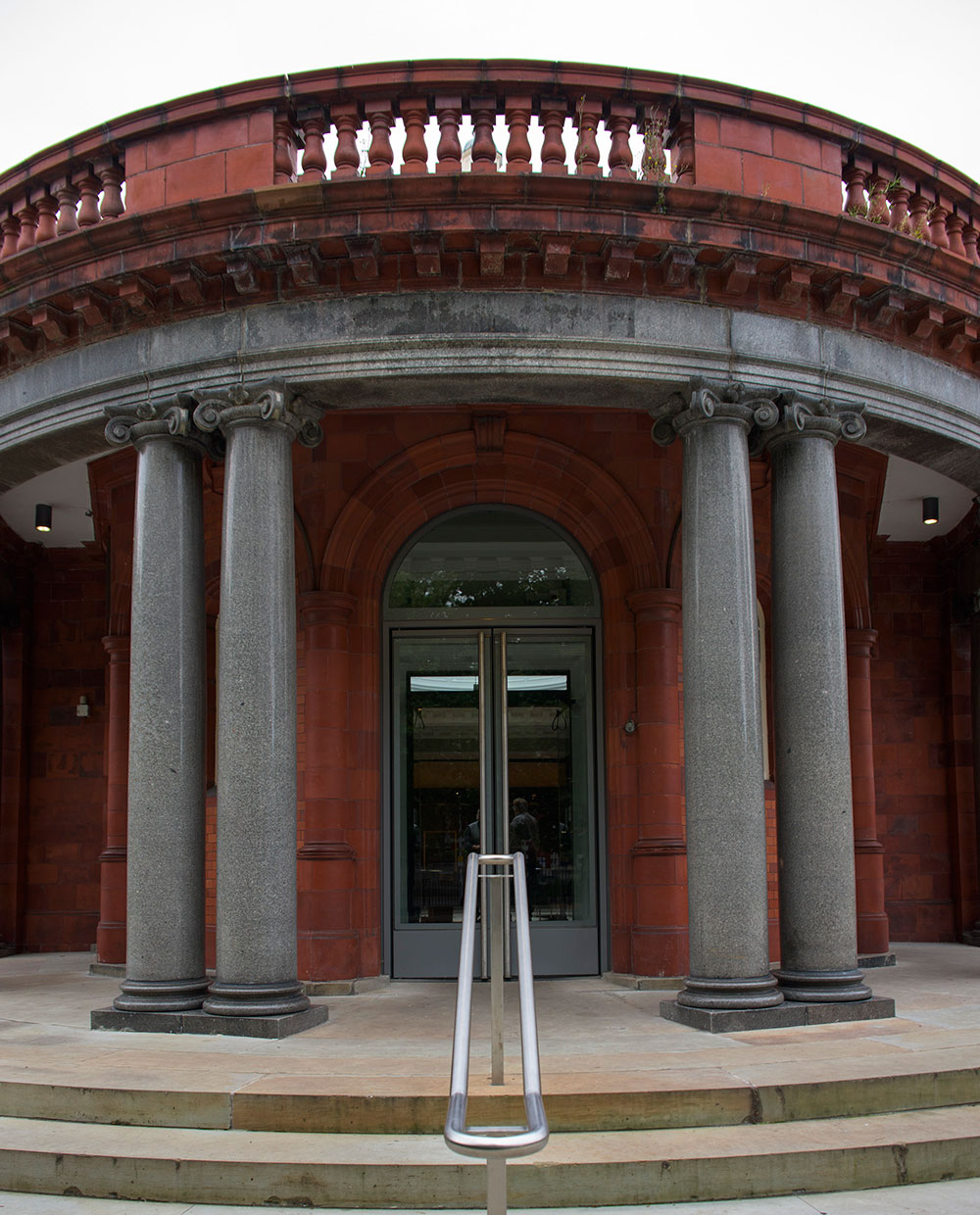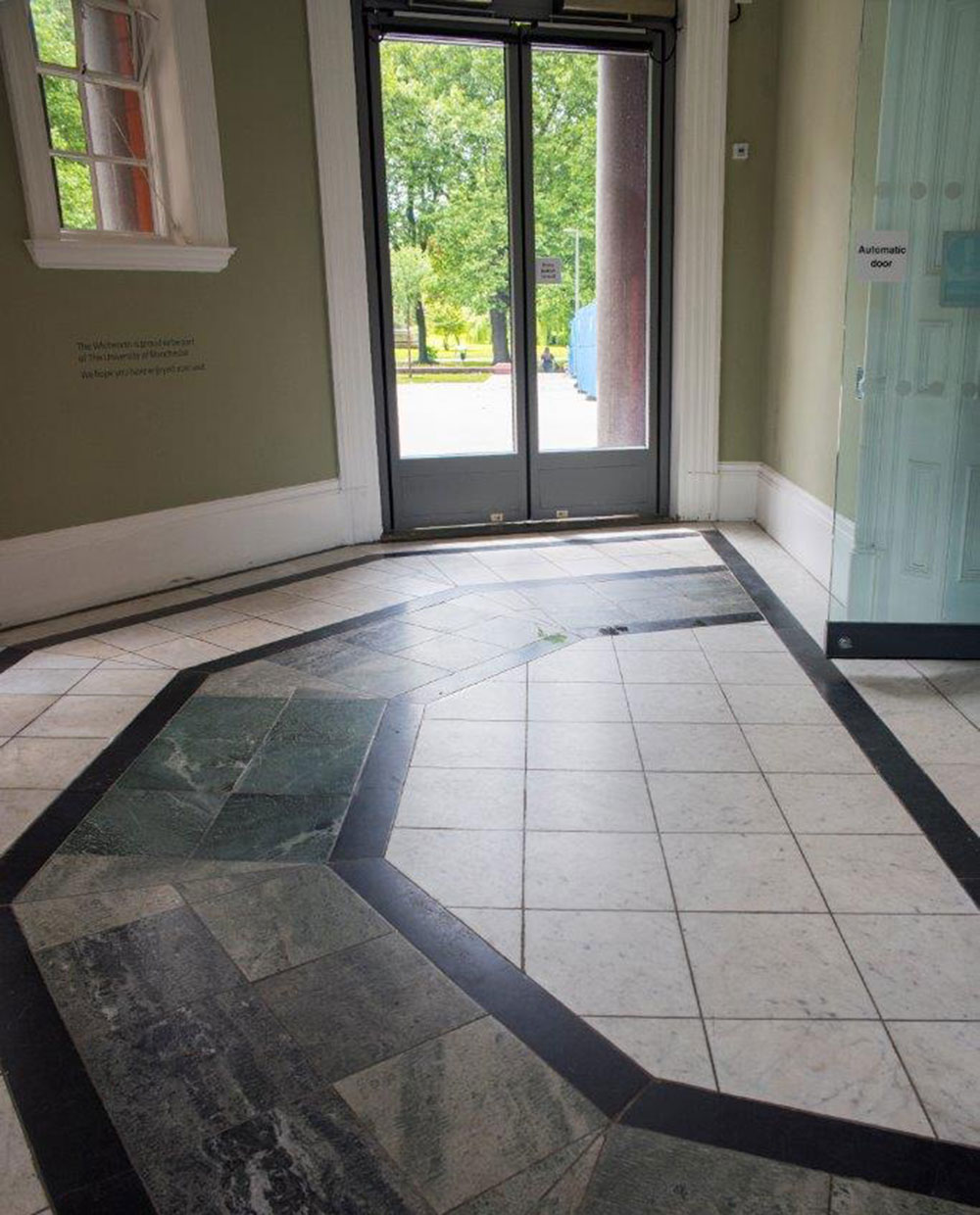 "Manchester and Cheshire Construction managed the project well. Their approach was always helpful and consistent. All members of their team were diligent and positive. They were all a pleasure to work with."
Simon Usher, Partner, MUMA Architects