Extensive remodelling and refurbishment of the Samuel Alexander Building for the University of Manchester
Contract Sum: £9.5 million
Contract Duration: 119 weeks
Client: The University of Manchester
Project Manager: Gardiner and Theobald
Architect: Halliday Meecham Architects
Consulting Engineers: WYG Group
Key Challenge: Meeting critical deadlines of a multi-phased programme with associated decanting and relocation of university staff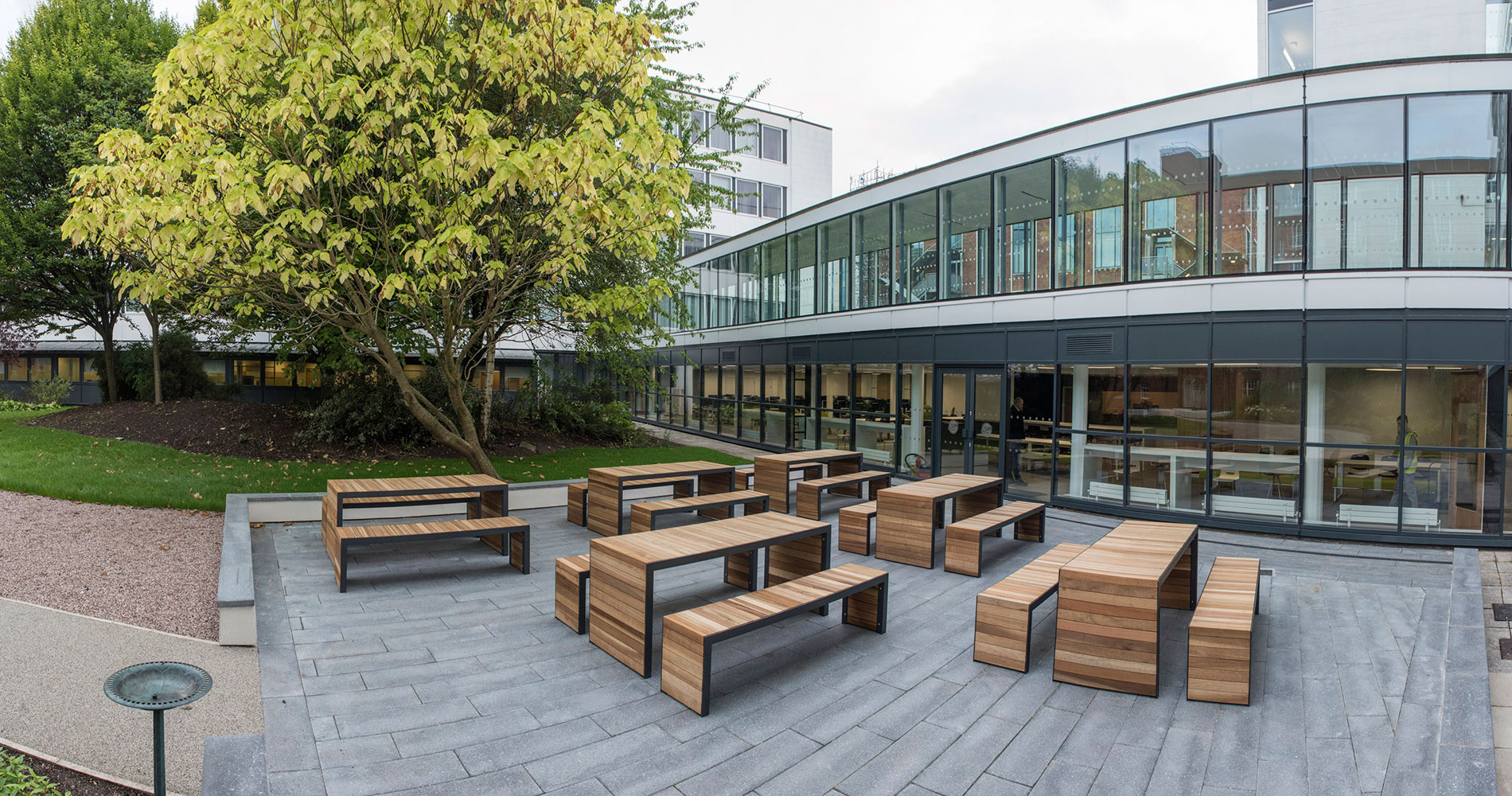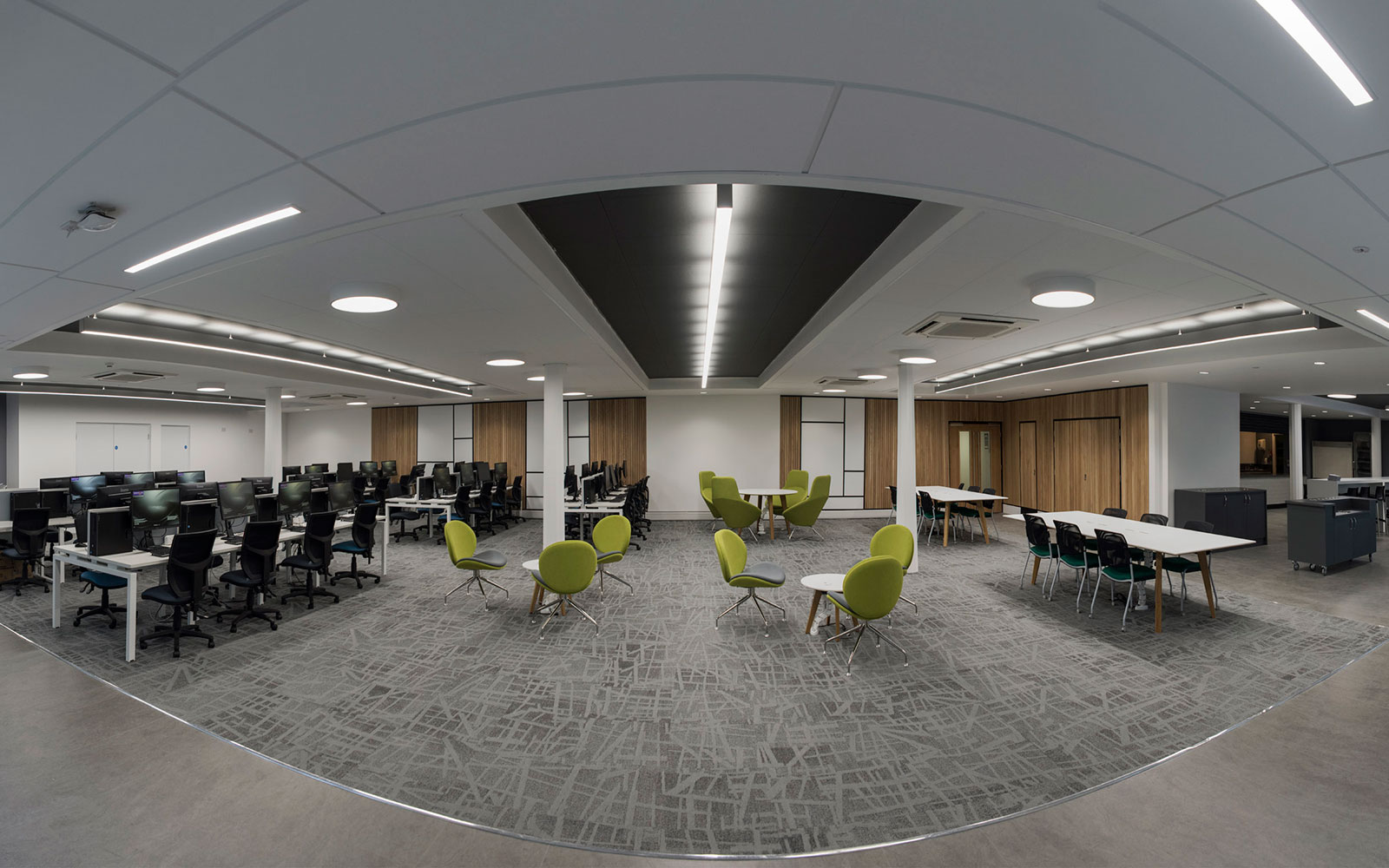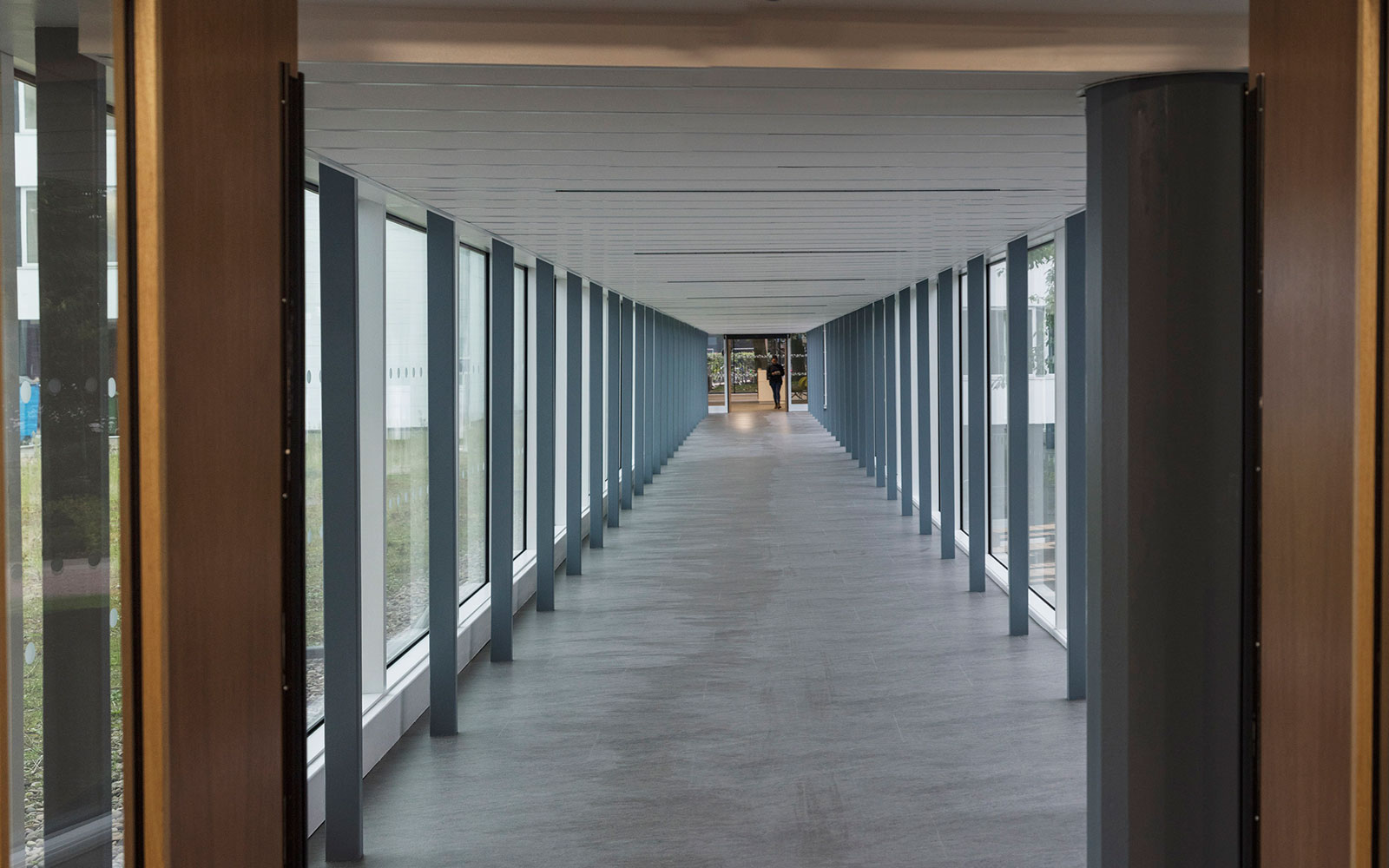 The Grade II listed Samuel Alexander Building houses the School of Arts, Languages and Cultures at the University of Manchester. This project rationalised available space ready for the Manchester Engineering Campus Development. It was essential to minimise disruption and complete each section on time for planned decanting and reaccomodating of University personnel.
Works comprised;
Refurbishment of office spaces throughout the north, west and south wings
Replacement of services (power, lighting, LPHW heating system pipework and radiators and data)
Partitioning of teaching areas and conversion to offices
Creation of language hubs, and common rooms for each language division
Café and IT Cluster refurbishment
South wing entrance refurbishment
Classics wing refurbishment
Courtyard enhancement works
All ten phased Work Sections were completed to programme. Despite critical timescales MC Construction were flexible to their client's needs – scheduling many works over the summer and other holiday periods. When the building was occupied works began at 7 am and noisy tasks were completed before 9:30 am. Following handover of each section MC Construction assisted staff moves by installing computers, shelving and noticeboards.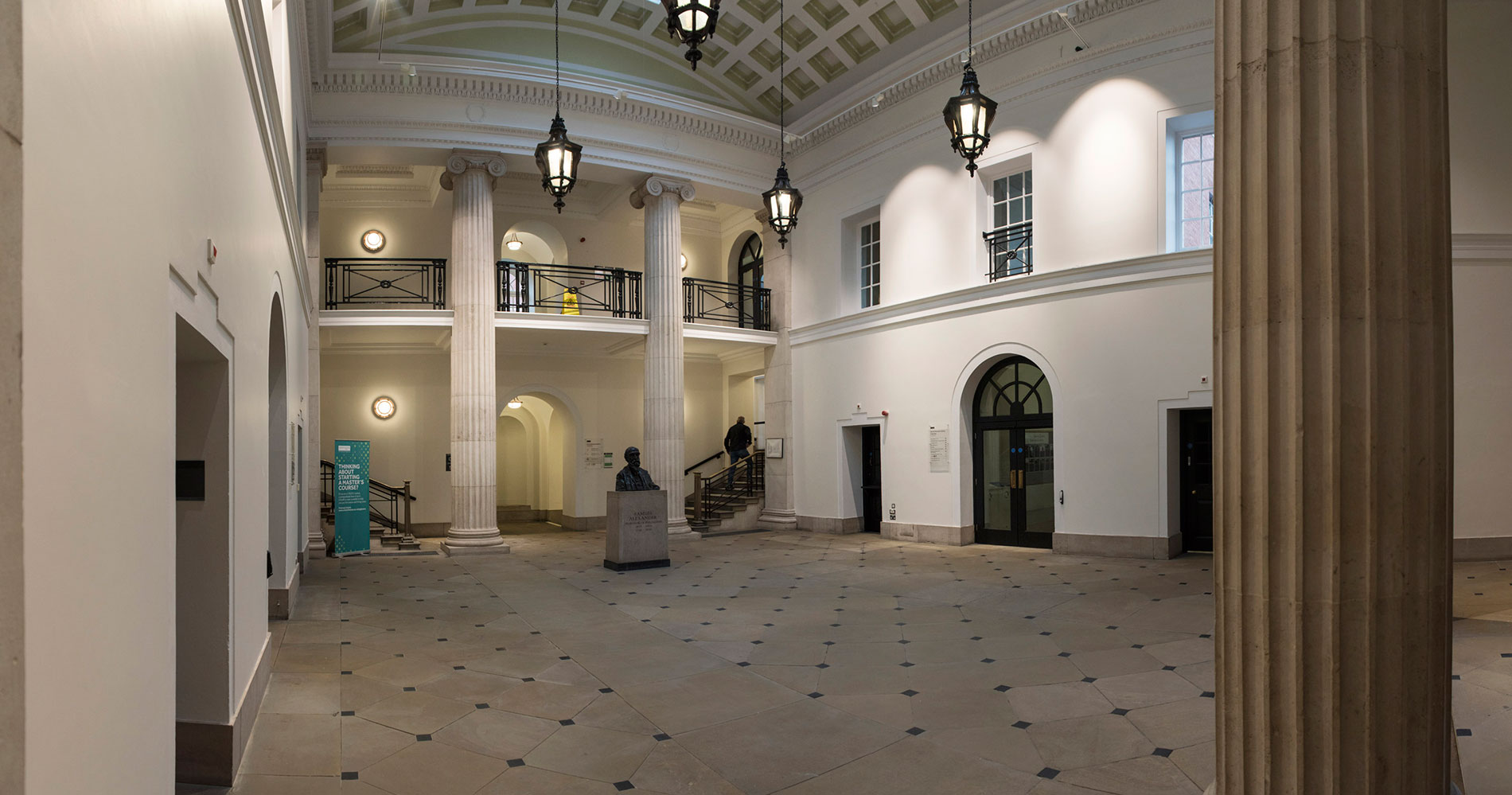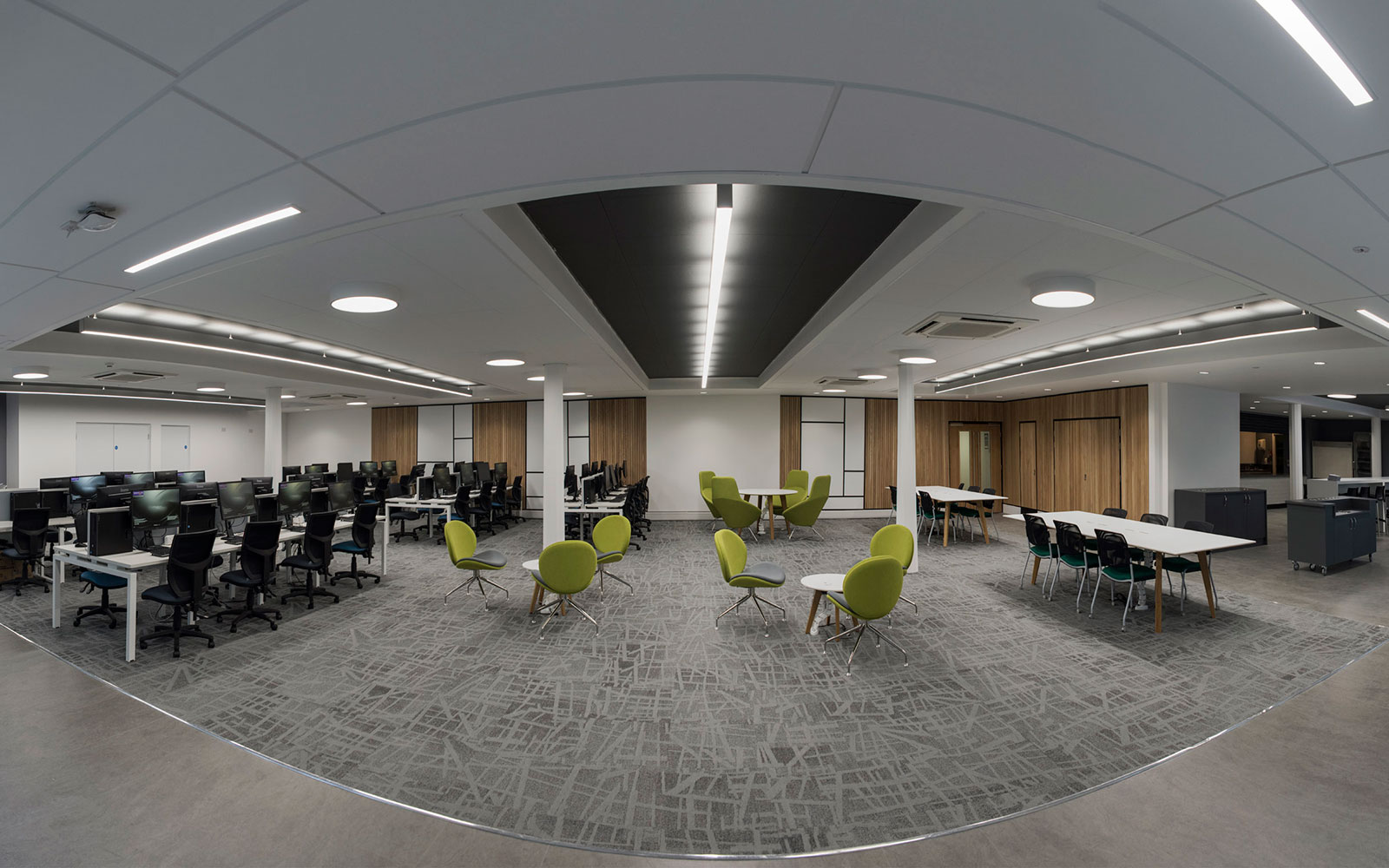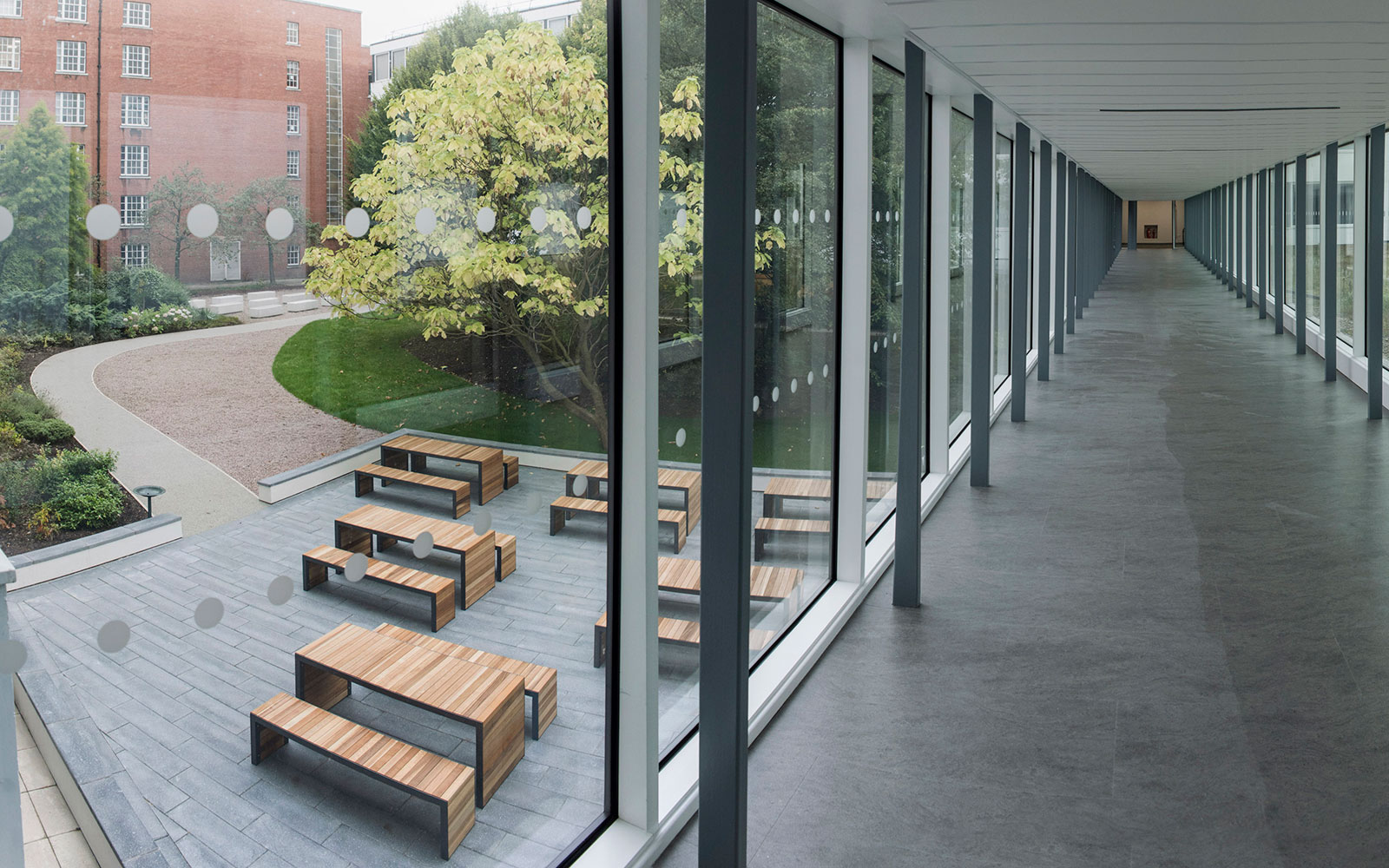 "MC Construction combine the soft skills necessary for work in a live environment together with a depth of construction expertise essential for a complex refurbishment. The success of the project has been built on this proactive approach. Client liaison has been exemplary."
Fiona Wilford, Architect, Halliday Meecham Architects Ltd