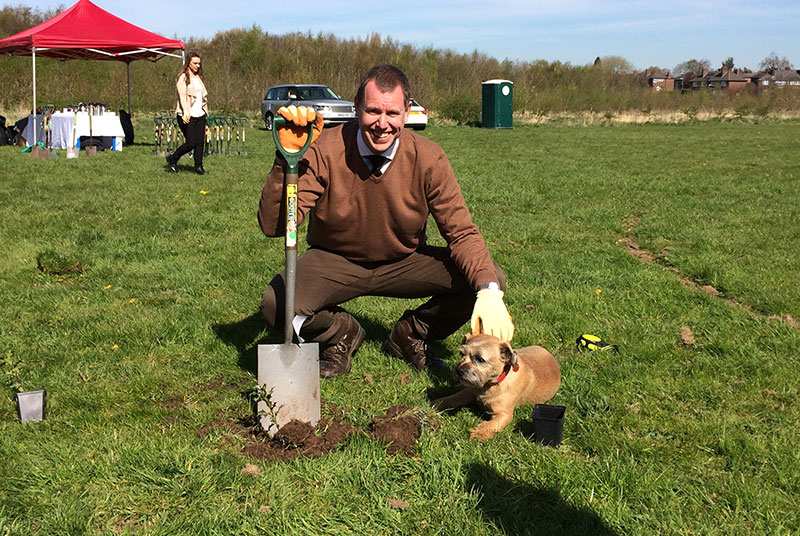 Dave Lowe, managing director of Manchester & Cheshire Construction, planted a sapling as part of a mass tree planting session in Manchester organised by property company Bruntwood to mark Earth Day 2016.
The event took place at the Parkway Playing Fields, off Princess Parkway in Chorlton, Manchester.
Bruntwood is backing the City of Trees movement, which aims to plant three million trees in Greater Manchester over the next 20 years, representing one for every person living in the region.
City of Trees is a partnership of businesses, community groups and organisations and is led by Red Rose Forest and The Oglesby Charitable Trust.
Bruntwood invited along suppliers and key partners to plant 250 trees at Parkway Playing Fields.
Dave planted a holly sapling and said:
'It was a great initiative and I was delighted to support Bruntwood at this very worthwhile event.'

'The weather was glorious – they couldn't have picked a nicer day.'
Dave is pictured with his seven-year-old border terrier Charlie, who accompanies him to work every day.
Earth Day aims to inspire people to take positive action for the environment and this year's theme was 'Trees for the Earth', which encouraged people to plant billions of trees across the world.