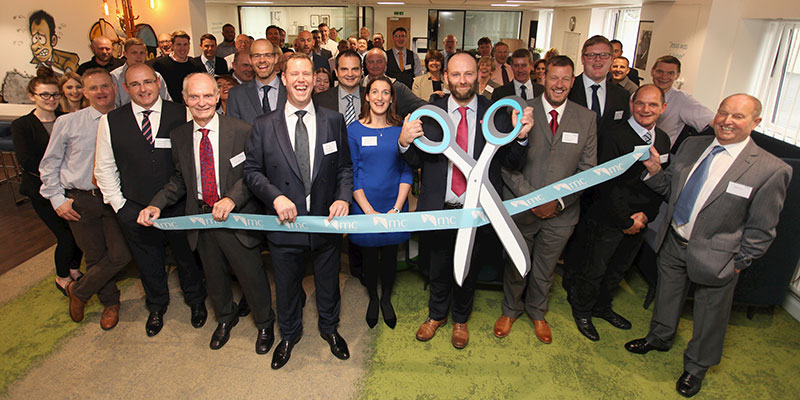 A £500,000 extension which doubles the amount of office space at MC Construction's headquarters has been officially opened.
The two-storey scheme caters for increasing staff numbers.
The new offices have been designed in accordance with the principles of biophilia, which seeks to improve employee well-being and concentration levels by bringing nature into the workplace.
Features include living walls of plants, décor in natural colours and plenty of natural light. Breakout areas for staff have also been created as part of the scheme.
MC Construction's contract delivery teams, quantity surveyors, contract managers and procurement specialists are based in the new offices.
Salford City Mayor Paul Dennett cut the ribbon to officially open the extension at an event attended by around 80 guests.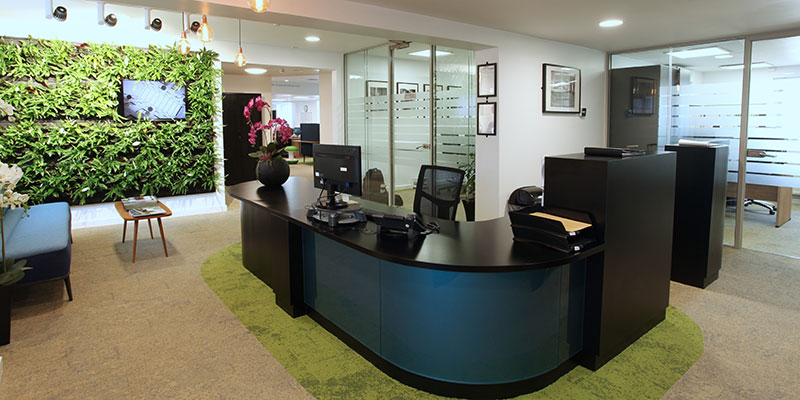 David Lowe, managing director of MC Construction, said:
'We'd outgrown our existing offices and required more space to accommodate increasing staff numbers.'
'We consulted with staff about the plans for the new space, and a biophilic design was suggested. It is thought to be beneficial for people to have contact with nature in the workplace, as it improves productivity and job satisfaction.'
'We're thrilled with the new offices which, as well as providing a better working environment, improve communications through the open-plan layout.'
John Purcell and Charles Lowe, who founded the business in 1971, attended the opening ceremony and homage is paid to the duo with meeting rooms named after them.
MC Construction has been based at its current site since November 1984, when it relocated from Withington in Manchester.
The company currently employs 63 staff and expects to increase its workforce to 80 by 2018.
Mr Dennett said:
'Business is really important to the city of Salford and I'm delighted to open the new office space.'
'MC Construction leads the way in many facets, including being a Living Wage employer and the terms and conditions and opportunities it provides to its staff. This company is showing the industry how to do best practice, as well as supporting Salford businesses in the supply chain.'