Major refurbishment of the oldest purpose-built student accommodation in Manchester
Contract Sum: £1.7m
Contract Duration: 22 weeks over two summer periods
Client: The University of Manchester
Project Manager:  Recom Solutions
Architect: Wilson Mason
QS: SDA Consulting LLP
Key Challenges: Completing £1.7m of refurbishment works in two tight construction phases whilst maintaining the highest quality standard and retaining the original aesthetic of the listed building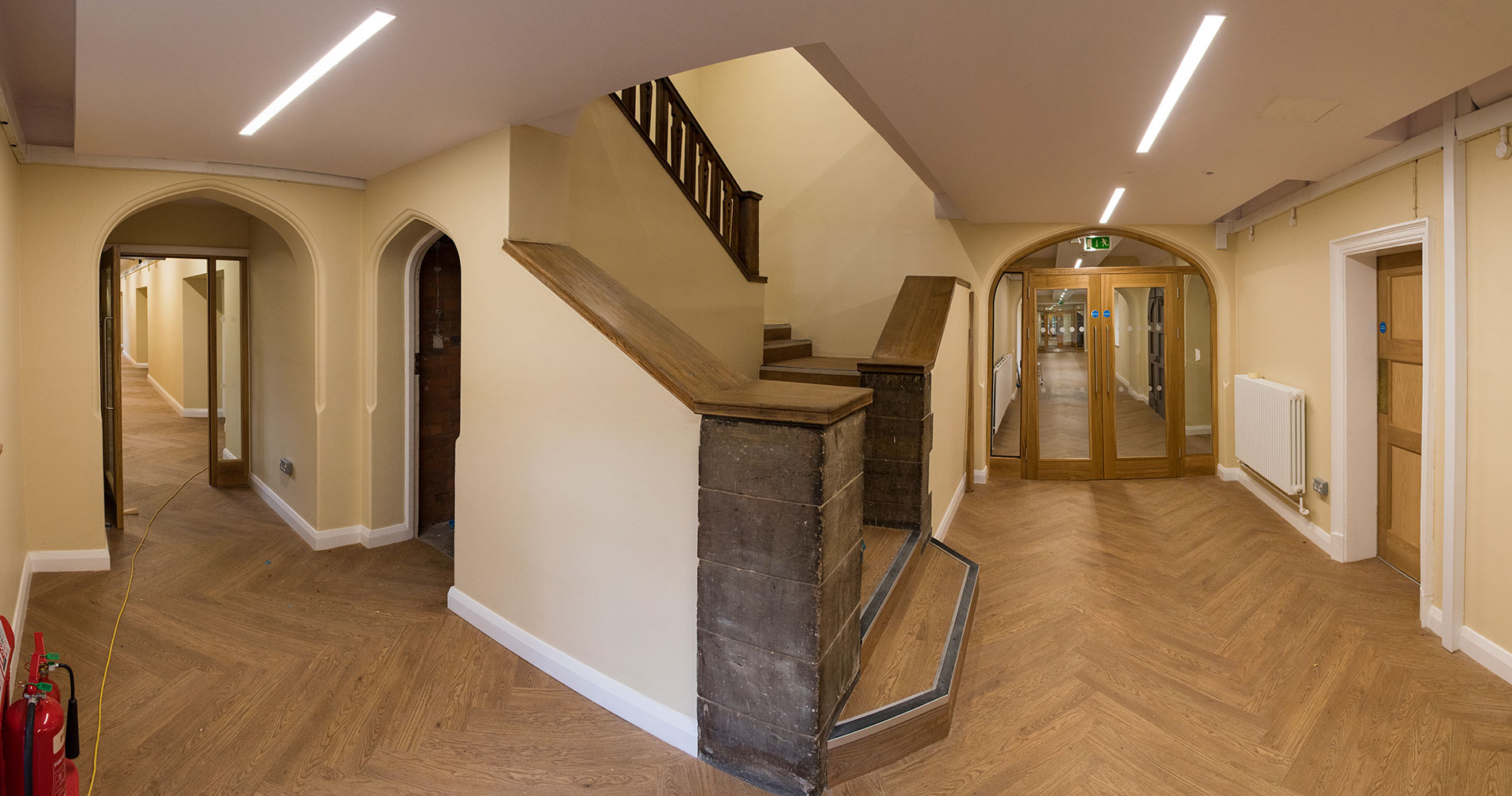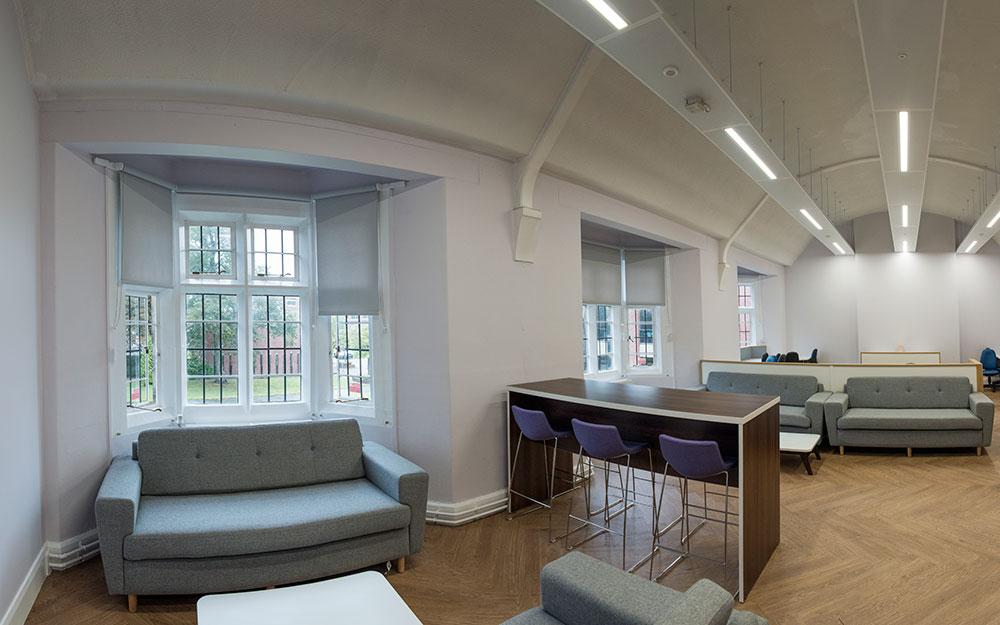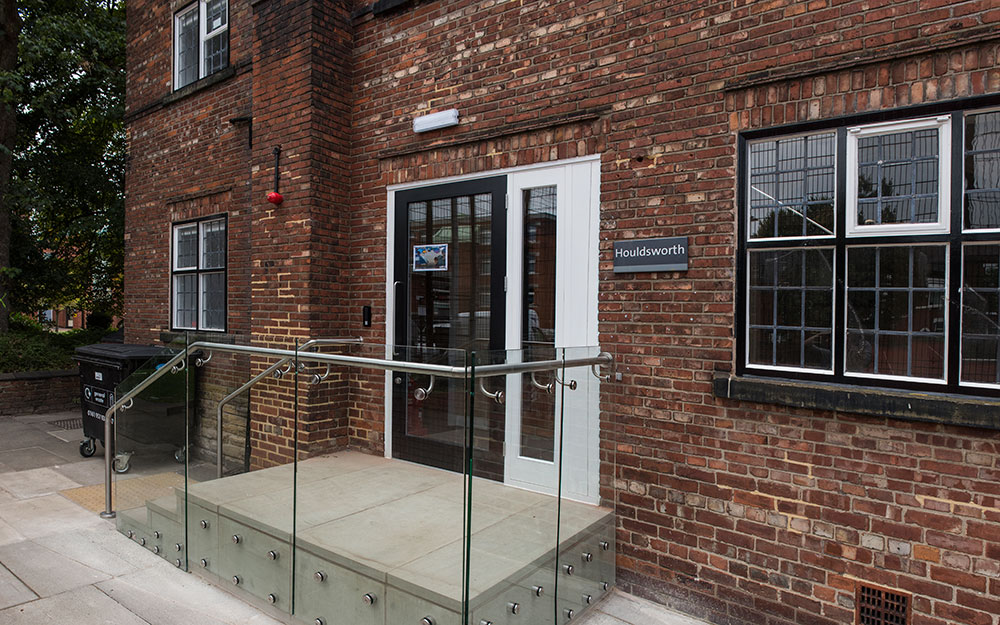 Built in 1907, the 58-bedroom Houldsworth Hall is the oldest of seven blocks at the university's Hulme Hall campus in Victoria Park and has Grade II listed building status.
The refurbishment has seen upgrades to the building's structure as well as the bedrooms, bathrooms, kitchens, communal areas and the music room.
Works comprised:
refurbishment of existing bathroom facilities
refurbishment of existing bedrooms
refurbishment of the library, which was reconfigured into a common room facility.
refurbishment of the Music room which was equipped with new IT facilities and new seating areas.
the provision of new kitchen facilities
first fix M&E works to all corridors.
Upgrade of a new central heating system
This phased scheme was completed over two consecutive summer periods in time for the new academic year.
The demands governed by the listed status of the building allowed us to showcase our attention to detail and ability to sympathise with the building's valued heritage. Retaining the original charm of the building was paramount on this project.
Precise programming and a rigorous quality procedure was executed on a room by room basis which we segregated into four zones making sequencing the works much easier. It was imperative that any snagging was undertaken during the works and not left until the end of the project due to students returning to their accommodation immediately after completion.
Although timing was critical we managed the programme with enough flexibility to accommodate our client's needs.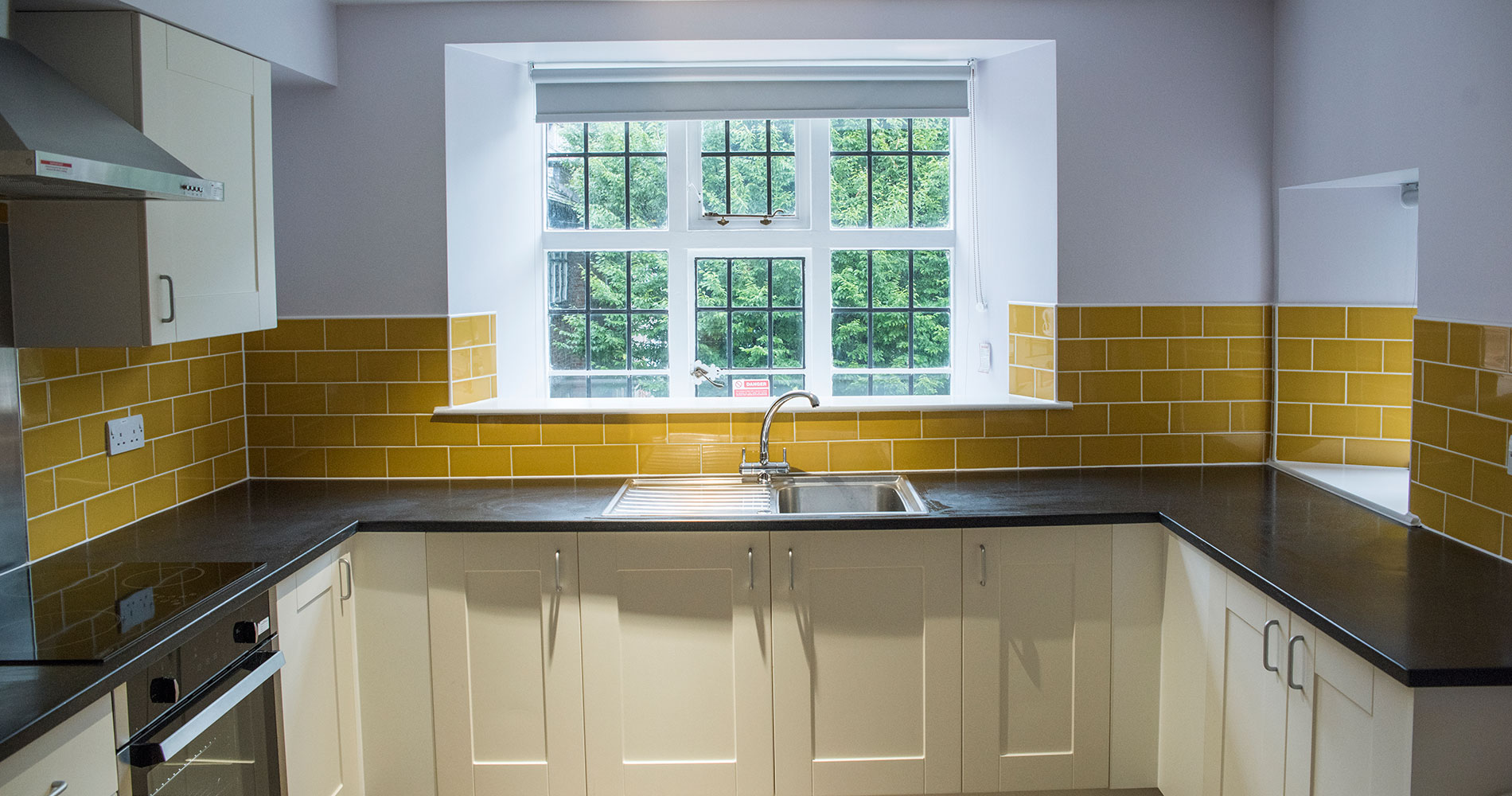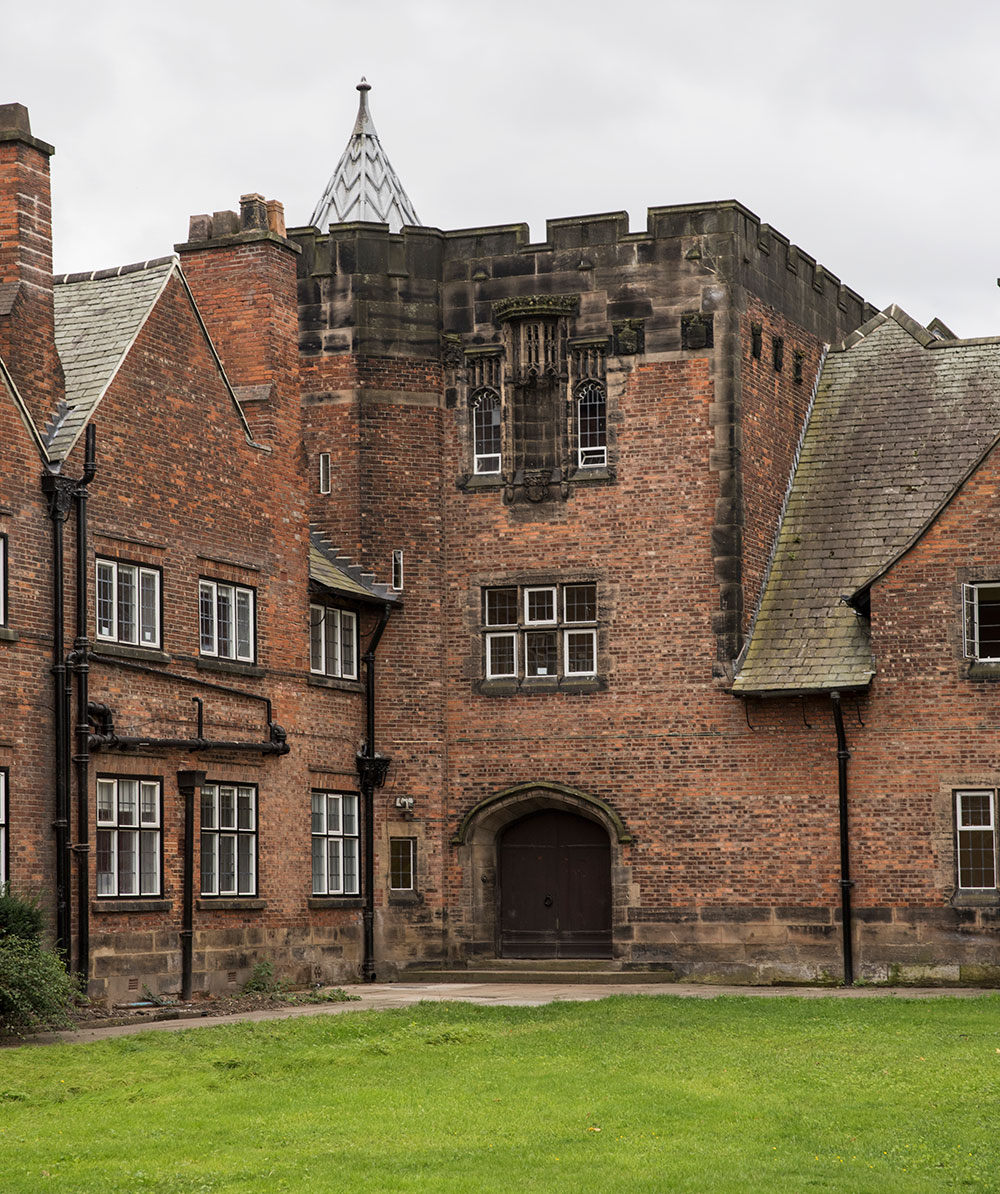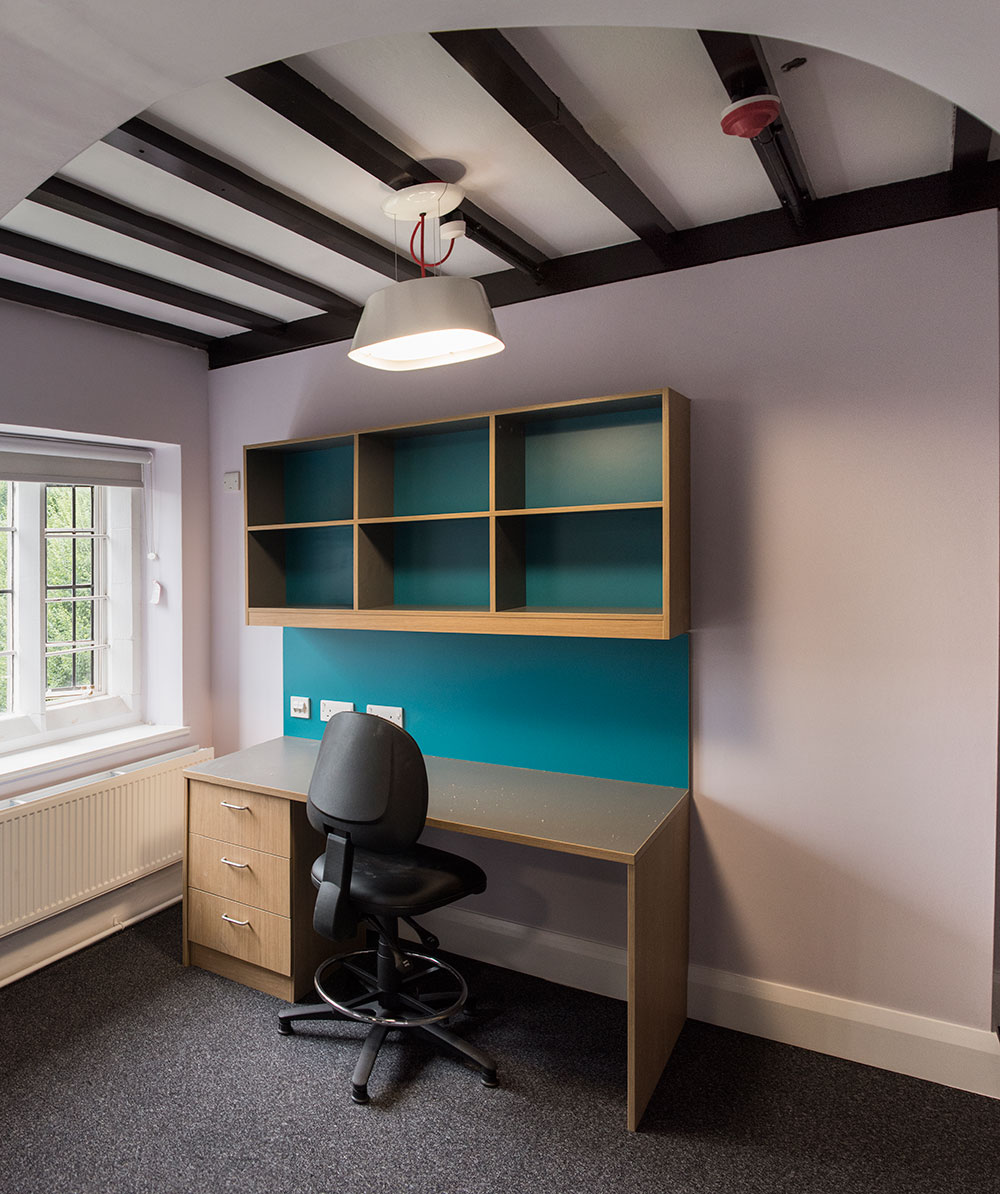 "Recom Solutions want to appreciate the work conducted by MC Construction and their contribution towards the completion of the works for the complete refurbishment and upgrade of Grade II Listed University halls of residence at Houldsworth Halls. This was a two-phased programme, due to the extensive time constraints and conservations issues that surrounds the project, over two summer periods at the University. Recom Solutions would like to congratulate you for ensuring that the project was executed successfully. We are confident that you will continue to provide your inputs and efforts for similar schemes in which we are involved in and we are looking forward to strengthening our continued working relationship with you in the future".
Jason McKnight, Director, Recom Solution Ltd.