Restoration and Preservation works (Phase One) to Lancaster Castle for Duchy of Lancaster
Project Value: £835,400
Project Duration: 28 weeks
Client: Duchy of Lancaster
Architect: BDP Architects
Cost Manager: Appleyard & Trew
Key Challenge: Ensuring we abided by the stringent heritage requirements and ensuring works did not impede the Castle's heavy visitor and events schedule.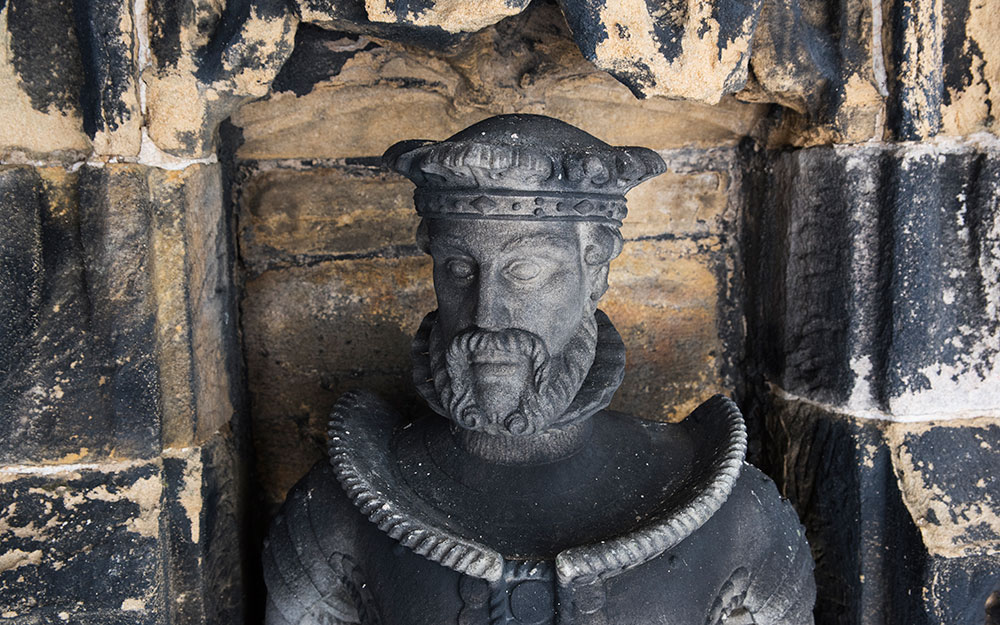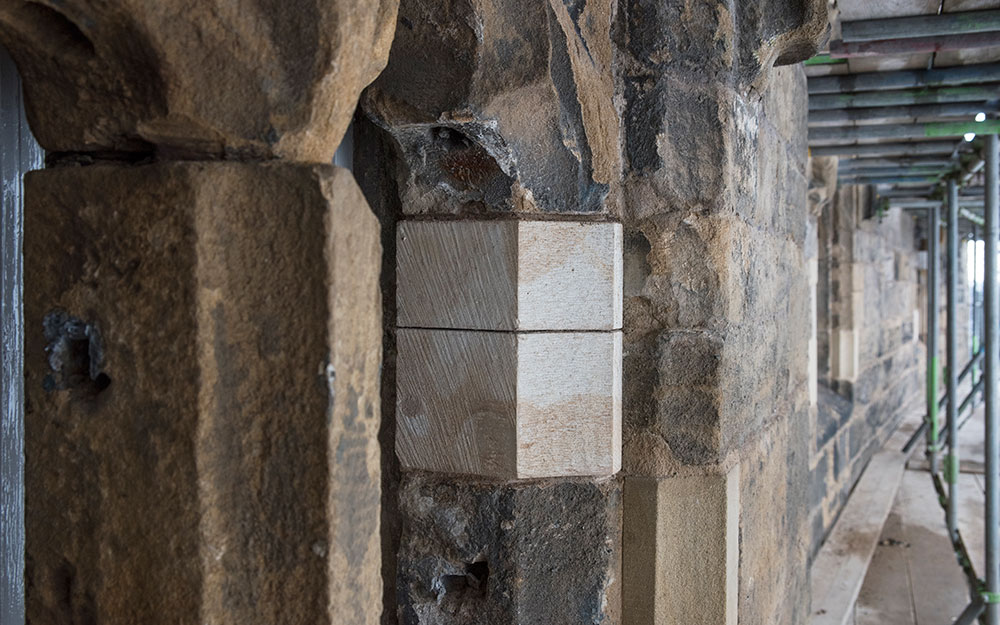 Grade I listed Lancaster Castle, located at the site of three successive Roman forts includes structures dating from the 12th century. In the late 18th century the castle was substantially modified for use as a court and penitentiary. It was decommissioned by the Ministry of Justice in 2011 and handed back to the Duchy of Lancaster — the private estate belonging to Her Majesty The Queen.
English Heritage refer to the castle as 'the North-West's most important historic and archaeological monument' and of 'international importance.' Our client's immediate aim was the preservation and restoration of the fabric of this group of ancient buildings with an additional objective of ensuring all facilities remained in use to the visiting public.
Works Comprised
External wind and weather proofing to three buildings: the Gate House, Governors House and the former Debtors' Workshops
Total re-roofing including lead and traditional slate
Stone ashlar replacements
Stone doorway and window replacements
Pointing of stone work
Stone cleaning
Sash window refurbishment
Window and security bar decoration
Weather vane refurbishment including gold decoration and golf leafing
Minor underground and over ground drainage
Minor internal maintenance work.
Lancaster Castle welcomes visitors every day from 9.30 a.m. including guided tour groups and people for special events. As a result, deliveries including plant, materials, scaffolding and skips were arranged for before opening hours. It is also home to the County Court and Crown Court which meant prisoner delivery vans required access, throughout the daytime, through the open courtyard to a secure parking bay. Occasionally, we also had to accommodate film crews which meant altering our working hours and implementing noise restrictions.
The client and project team undertook regular tours to record our progress. The site was kept clean and tidy at all times. To reduce the amount of dust and noise generated we worked stone off-site where we could, and utilised dust extraction machines when this was not possible.
Works to the listed building were also subject to stringent heritage requirements and procedures. We worked closely with the client and project team to ensure the materials used were appropriate. For example, several pointing samples had to be submitted to ensure the closest possible match to the original mortar. After removing part of a stone wall, we uncovered a very old outside toilet, the details of which were recorded with precision by the resident archaeologist.
MCC received a 'beyond compliance' rating for this project under the Considerate Constructors Scheme. As a result of the quality of our work and the relationships we formed we were invited to return to Lancaster Castle to undertake a significant works package. Phase two involved major repairs and refurbishment works to a number of buildings, a modern extension and substantial hard landscaping.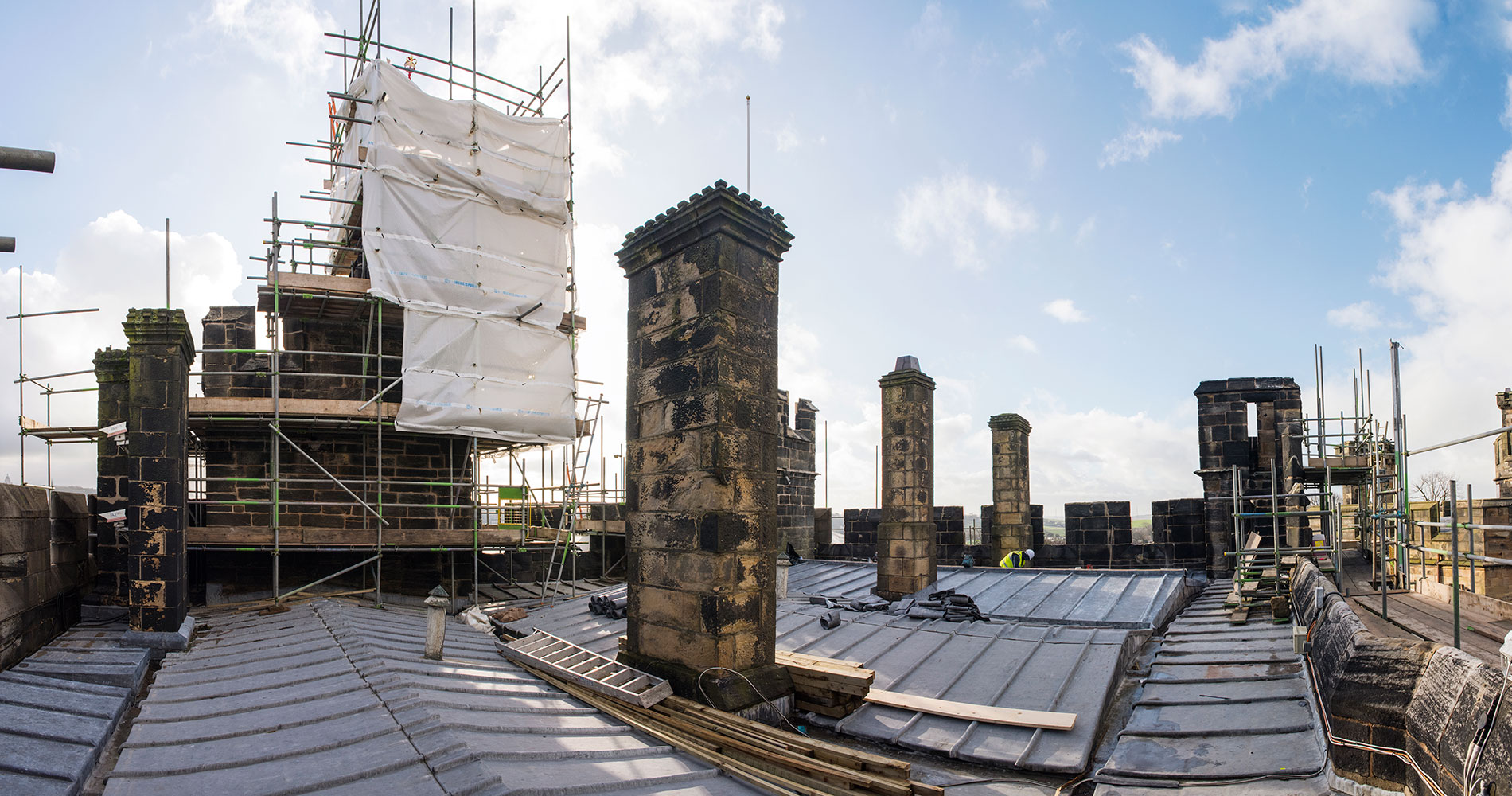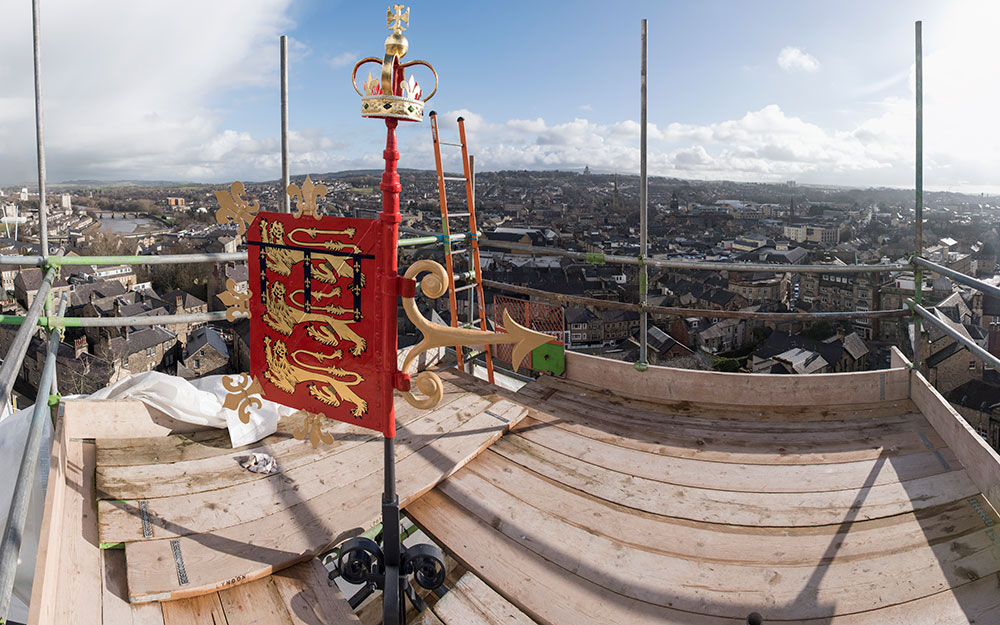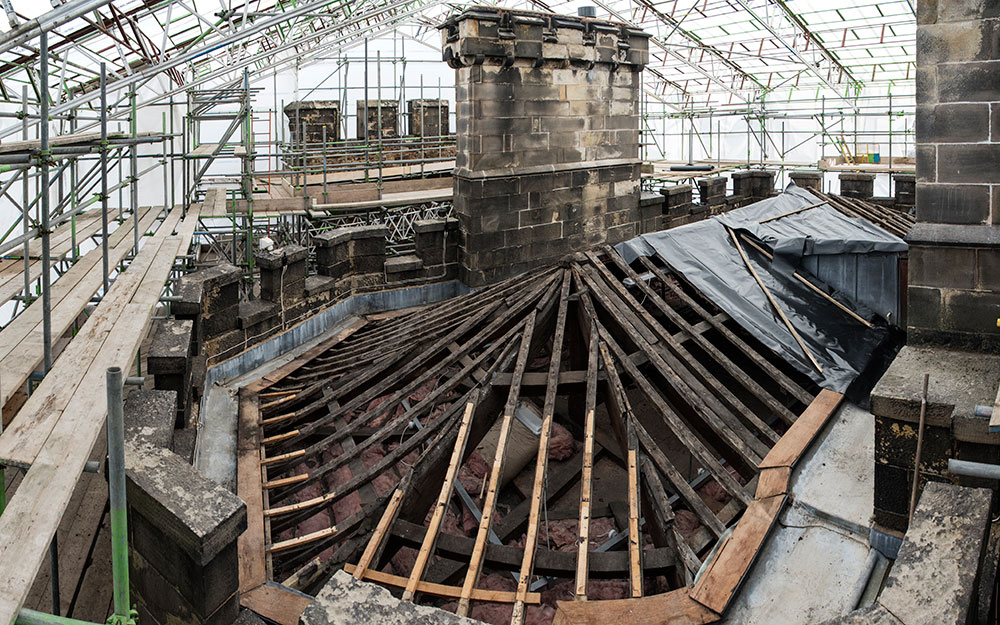 "I really have found you all a pleasure to work beside. I would stress that in my opinion the success of the archaeological results stem very largely from the excellent working relationship that I had with MCC. They made time for me to have regular 1-to-1 briefings so that we could discuss my most convenient and timely access to particular areas, and they forewarned me of activities which might affect my schedule; the white board timetable was extremely useful to me."
Nigel Neil, Archaeologist