Two employees who between them have clocked up nearly 70 years with MC Construction have been honoured for their outstanding service.
Stalwarts Paul Kelly and Jess Glynn received their awards at the company's second Family Day.
The duo each received a trophy and a £500 holiday voucher, and their photographs will be displayed on the 'Company Legends' wall in the boardroom.
Paul has worked at MC Construction for more than 38 years while Jess joined over 30 years ago. They are the company's longest-serving on-site employees.
Managing director Dave Lowe said:
'Paul and Jess have given exceptional service to the company over many years and it was a pleasure to honour them for their tremendous loyalty and high standards of workmanship.'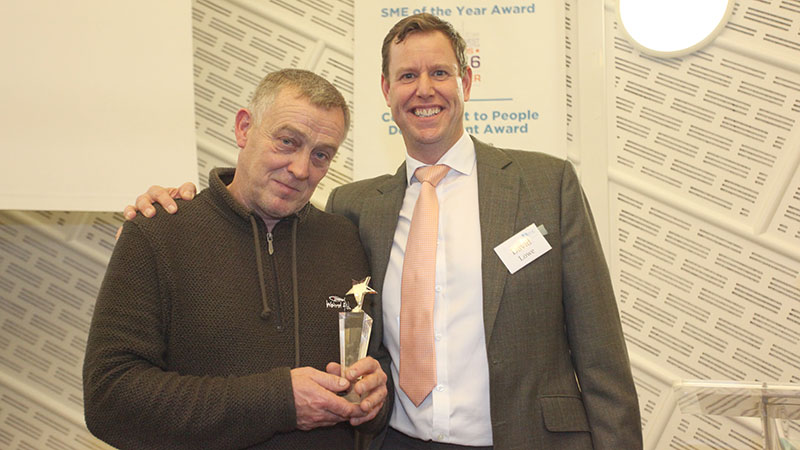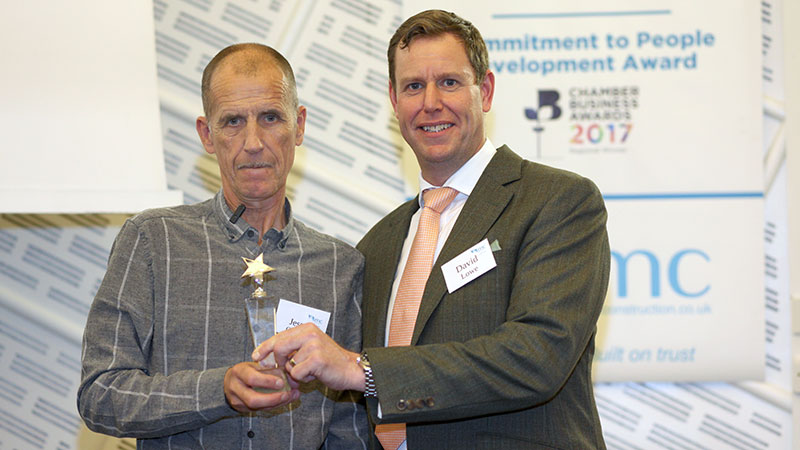 This year's Family Day took place at the University of Manchester's Chancellors Hotel, where MC Construction was the main contractor for a recent £4m facelift.
Staff were updated on the company's ongoing success, which include an eighth successive year of growth, two business awards, three safety accolades, the launch of MC Facilities Services and the acquisition of sites by the new development division.
The event also saw the launch of MC Construction's new company values, which are based on TRUST – which stands for teamwork, responsibility, understanding, standards and tenacity.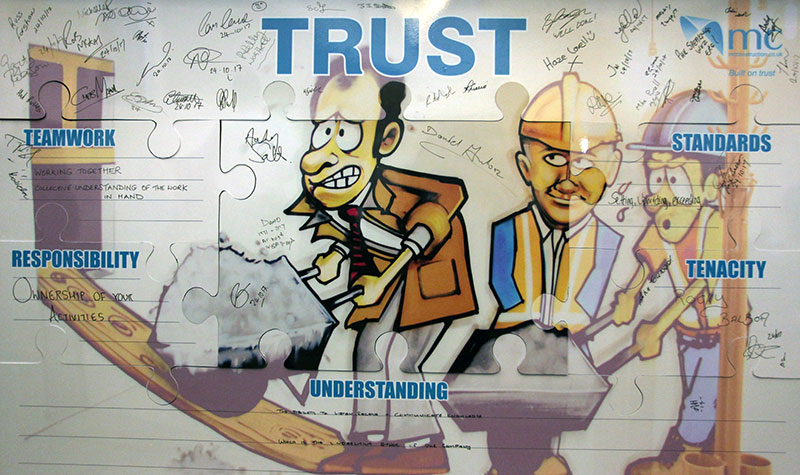 Alongside this there were team-building games and fun activities, as well as breakfast and lunch.
Speakers included Dave Lowe, business development director Chris Purcell, chairman Peter Collins and Jason McKnight, of Recom Solutions.
Company awards were also presented to staff members Emma Dolan, George Gilmour, Neil Hamlett, Damian Harding, Hazel Lovell, Peter Makin and Andy Sey.
Dave Lowe said:
'The family day was another great occasion for MC Construction. It was an opportunity to bring together the whole 70-strong team, to share our plans and thank everyone for their contribution towards the company's success as well as to have fun.'