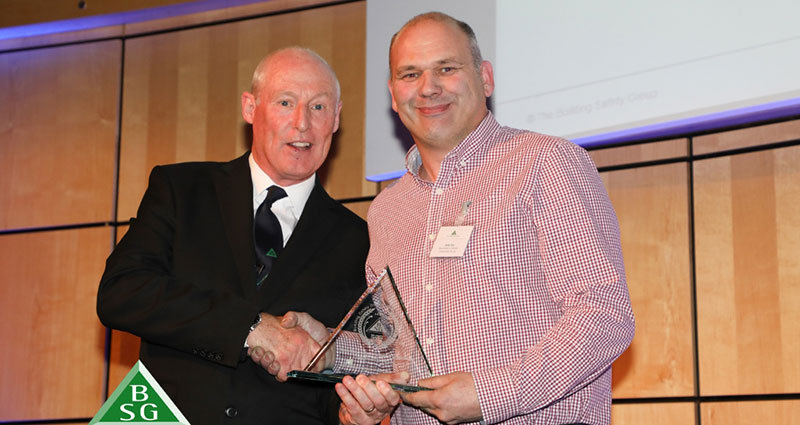 A site manager at MC Construction has won a top honour.
Andy Sey, 49, was crowned site manager of the year for the north at the Building Safety Group's third annual national health and safety awards.
He received the accolade at a ceremony held at the Williams Formula One Centre in Wantage, Oxfordshire.
The BSG, a not-for-profit organisation, is the UK's largest construction safety group with over 800 members. It provides health and safety and environmental advice and training to the construction industry.
The awards celebrate its members' commitment to health and safety in the workplace. Andy was nominated by the BSG's regional safety adviser.
Andy joined MC Construction as a joiner in 1994 and became a site manager in 2005.
Since then, he has delivered more than 30 projects across a range of sectors.
He is currently heading the team on a £3.9m restoration scheme at Lancaster Castle and before that delivered the refurbishment of the Samuel Alexander Building at the University of Manchester, MC Construction's largest contract to date.
MC Construction operations director Michelle Richardson said:
'We are thrilled for Andy at his achievement in winning this award. He excels in his role of site manager and he fully deserves this recognition.'
'Andy shines in his management of sub-contractors, has a keen eye for detail, excellent communication skills and a proven track record of bringing in projects on schedule and to the highest standards.'
MC Construction was highly commended in the environmental category for its recently-completed £500,000 office extension.
The offices were designed in accordance with the principles of biophilia, which seeks to improve employee well-being and concentration levels by bringing nature into the workplace.
Key features include living walls of plants, décor in natural colours and plenty of natural light.