Conservation repairs to the Imperial Chinese Arch, Manchester City Centre
Client: Manchester City Council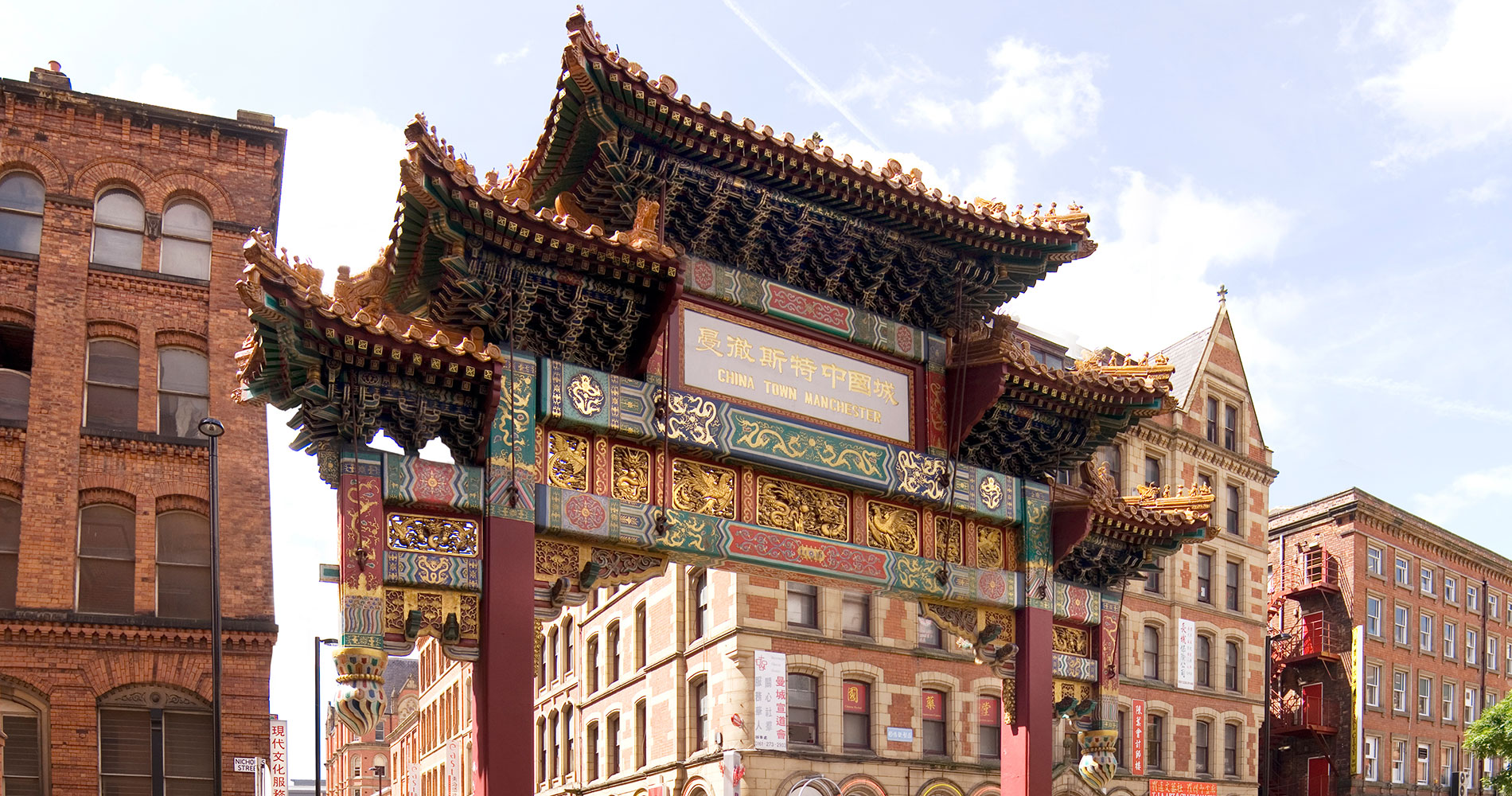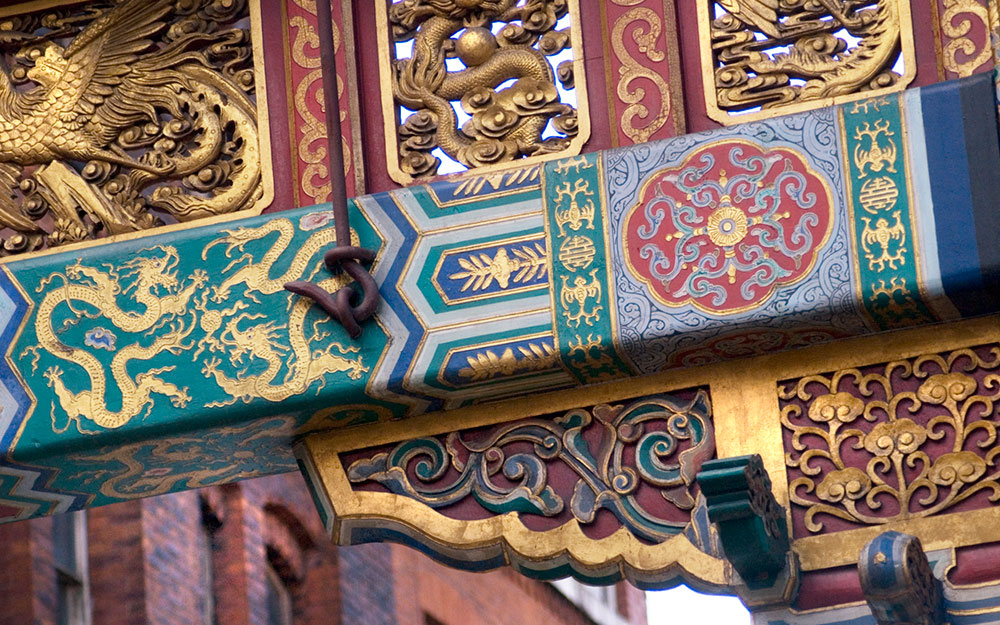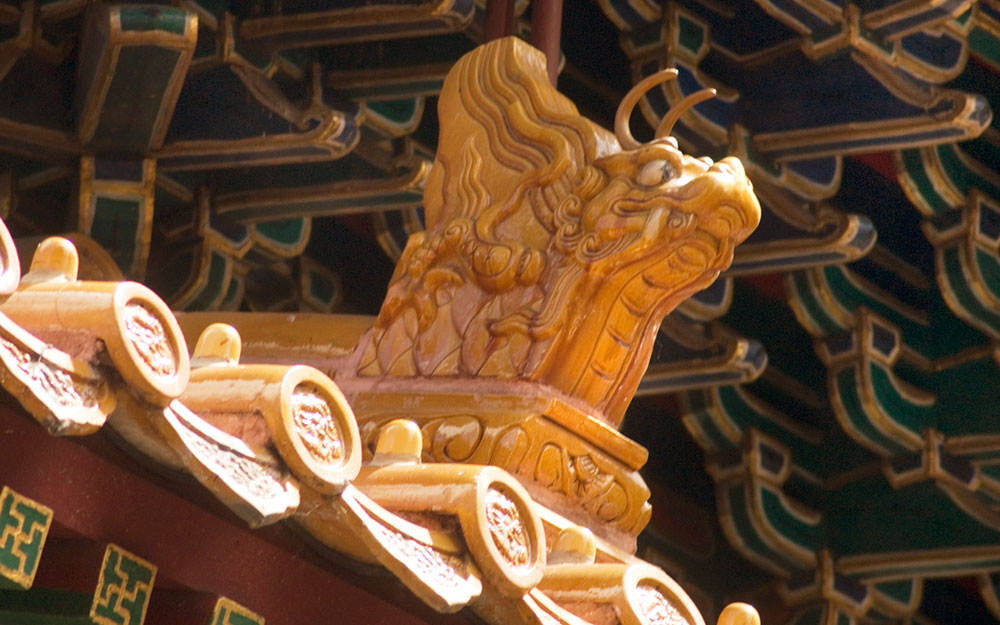 This great imperial archway, an official gift from Beijing, is the imposing gateway to Manchester's Chinatown and is the only one of its kind in Europe.
The traditional Chinese mortar mix originally used on the arch – said to include pigs' blood – did not take kindly to Manchester's damp climate. Over the years it expanded and caused cracking to the ornate roof tiles and part of our remit was to replace it with a more Manchester-friendly mix.
Other tasks included delicate repair, redecoration and gilding works. Although a full scaffold was required we maintained full access for vehicles and pedestrians in this bustling area of the city.
The Imperial Chinese Arch was specially built in China and shipped over to Manchester in three huge containers. It was then put together between Christmas 1986 and Easter the following year by a team of specialist craftsmen from Beijing. It was the first imperial arch to be built in Europe, painted in red and gold and adorned with dragons and phoenixes – traditional Chinese symbols of luck and prosperity – along with ceramics, lacquer and gold leaf.