Major internal refurbishment
Contract Sum: £1million
Contract Duration: 26 weeks
Client: The University of Manchester
Project Manager: AA Projects
Architect: Buttress
Quantity Surveyors: Appleyard and Trew
Key challenges: Delivering the project within a live environment; Managing the display case subcontractor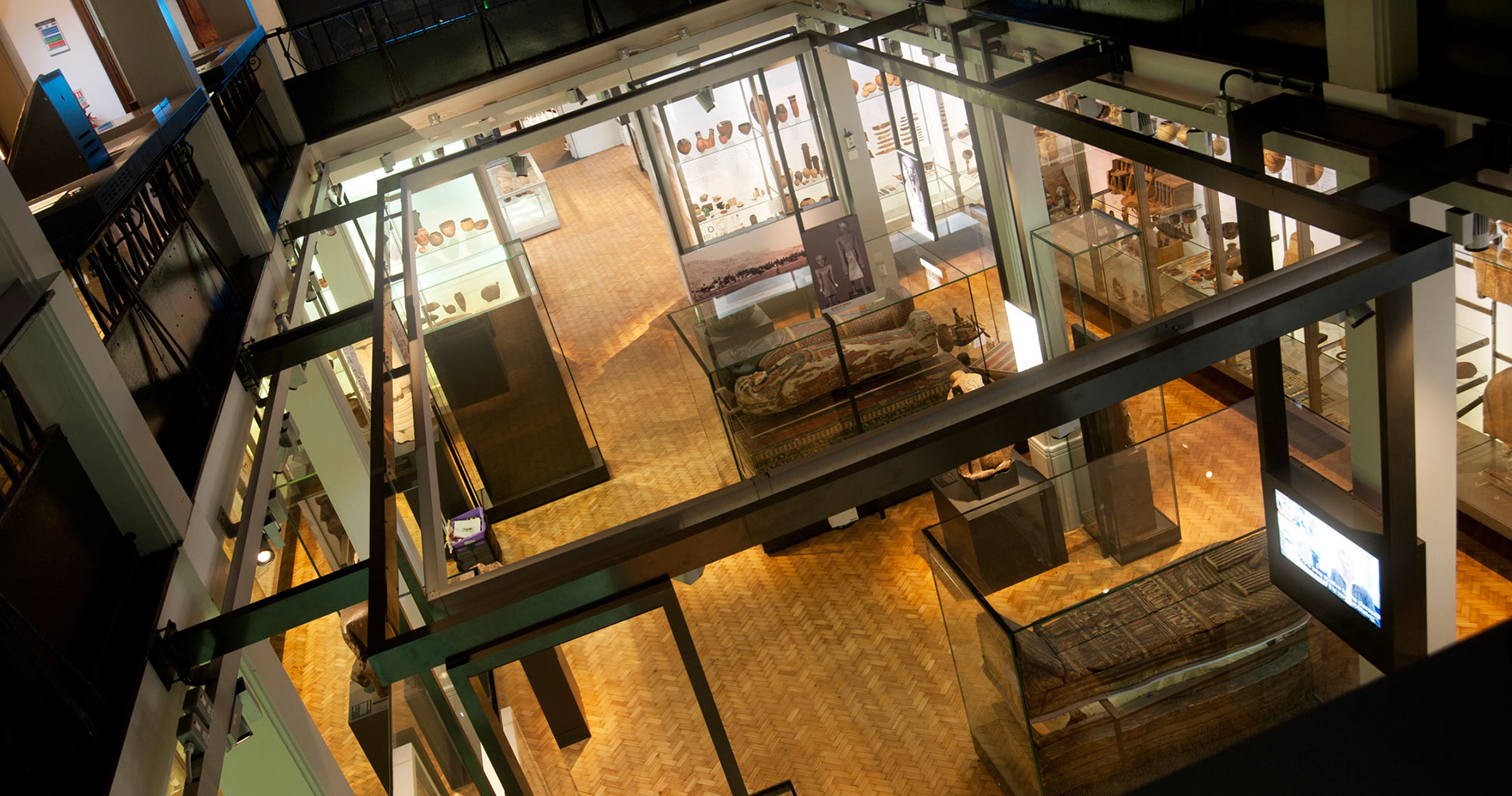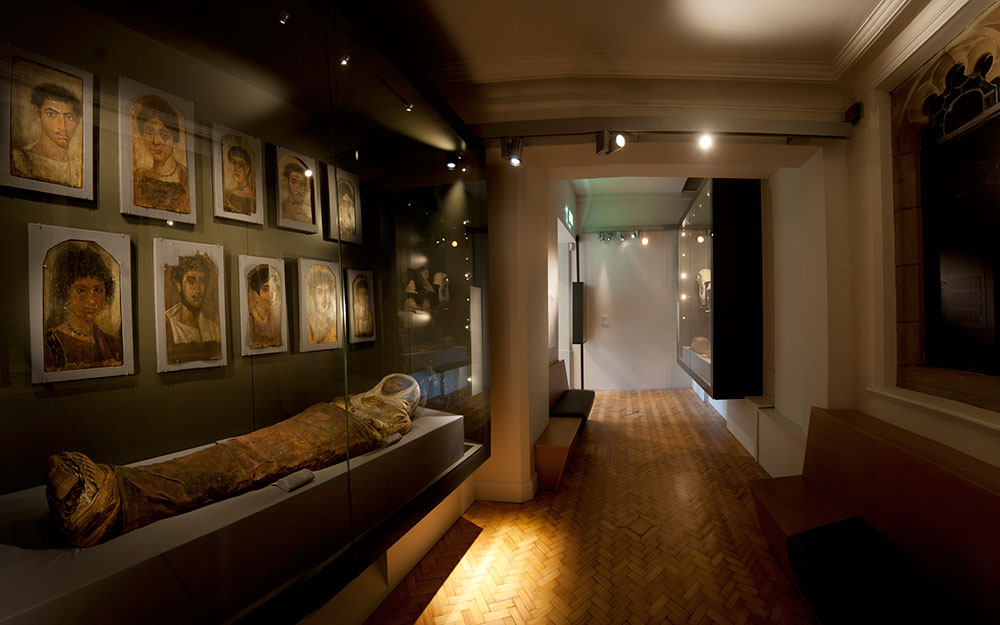 The Ancient Worlds Galleries highlight the Museum's outstanding archaeology collections from Manchester and the region, and from ancient civilizations such as Greece, Rome and Egypt. This major refurbishment project created three new galleries and their opening marked the centenary of the first Egypt gallery to be opened at the Museum. The bright and inviting galleries are in sharp contrast to the dark and oppressive feel of their predecessors.
The strip out works, including the dismantling and removal of large exhibition cases which had been in situ for decades, were carried out with great care by our directly employed workforce. They ensured dust and noise were kept to a minimum to avoid disturbing the Museum's visitors and other galleries including an adjacent vivarium.
The project included the installation of bespoke display cases and state-of-the-art audio/visual equipment. The effective management of the M&E and display case subcontractors was therefore key to the successful delivery of the project. Other works included;
Asbestos removal
Protection of an ancient Egyptian lintel
Stone restoration
Glazing repairs and installation
Display case cabinet restoration
Roof works
Decoration and ebonising
Parquet floor restoration
The Museum remained open 7 days a week throughout the duration of the project and as the Ancient Worlds Galleries link the two main parts of the Museum we had to provide a thoroughfare for the general public at all times. This meant delivering the project in phases and erecting a temporary hoarding to create a passage through our site. In conjunction with the Museum we organised a children's drawing competition and used the winning entries to decorate the temporary hoarding.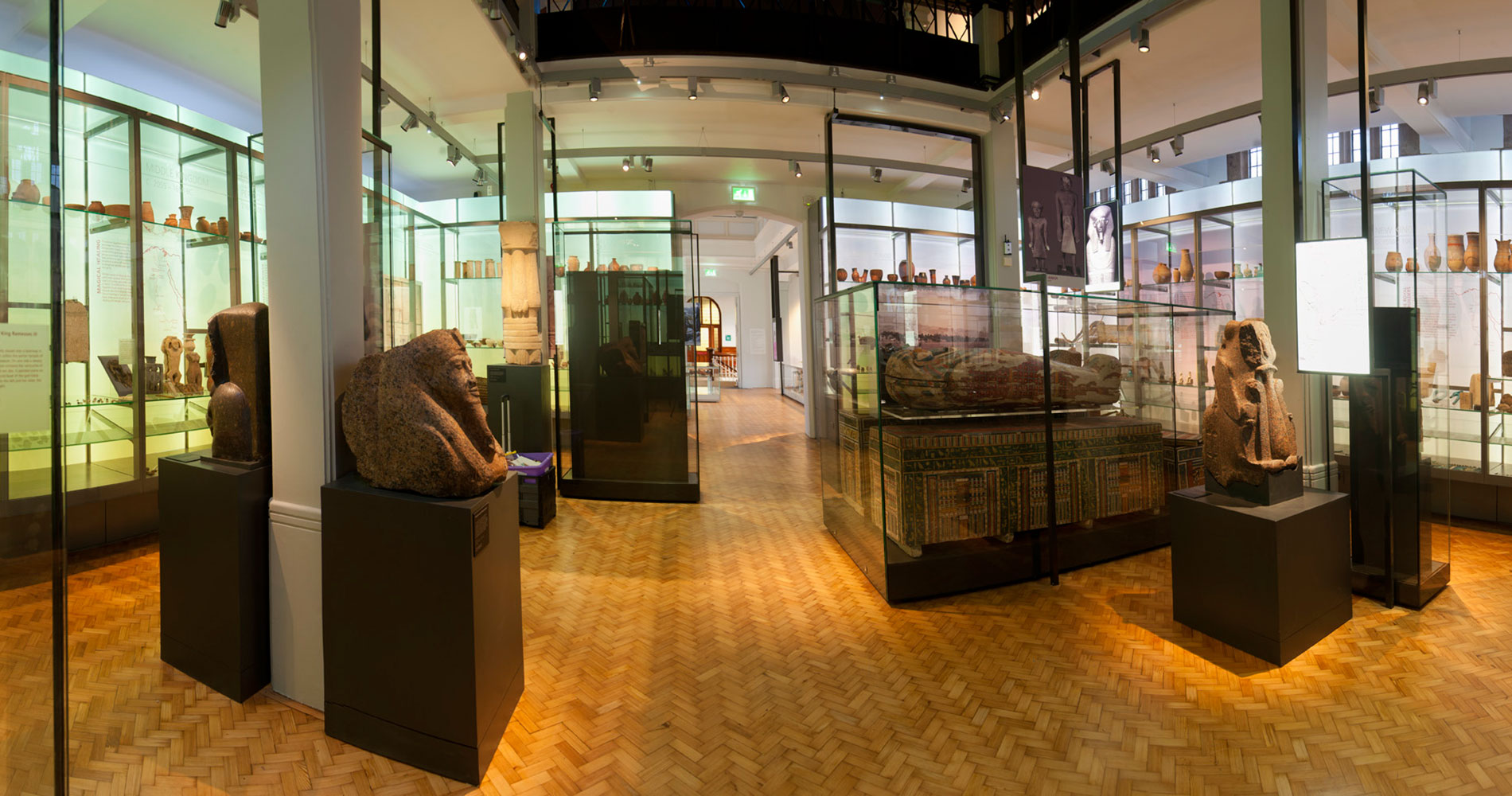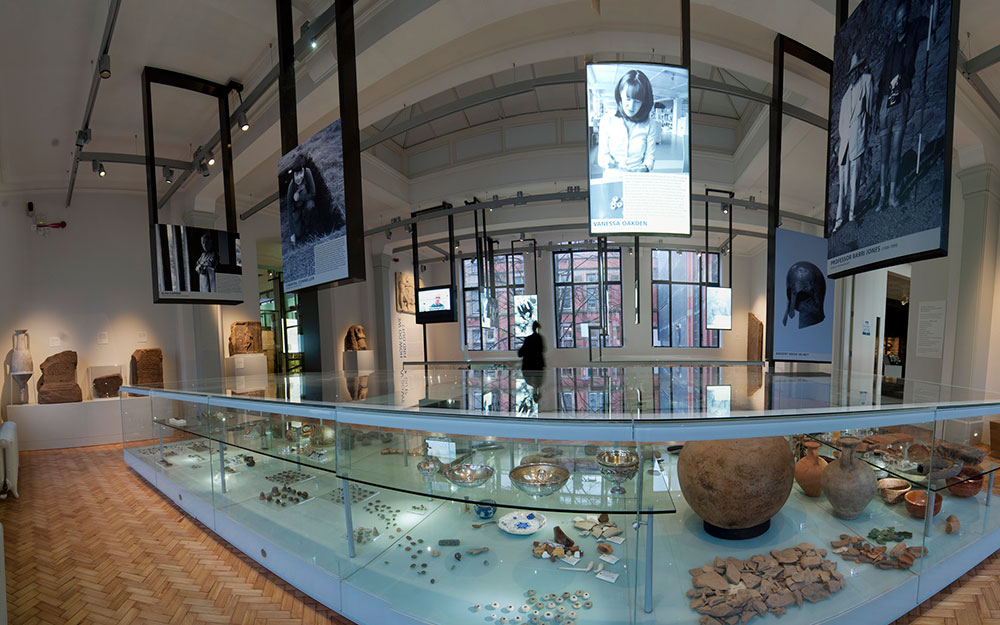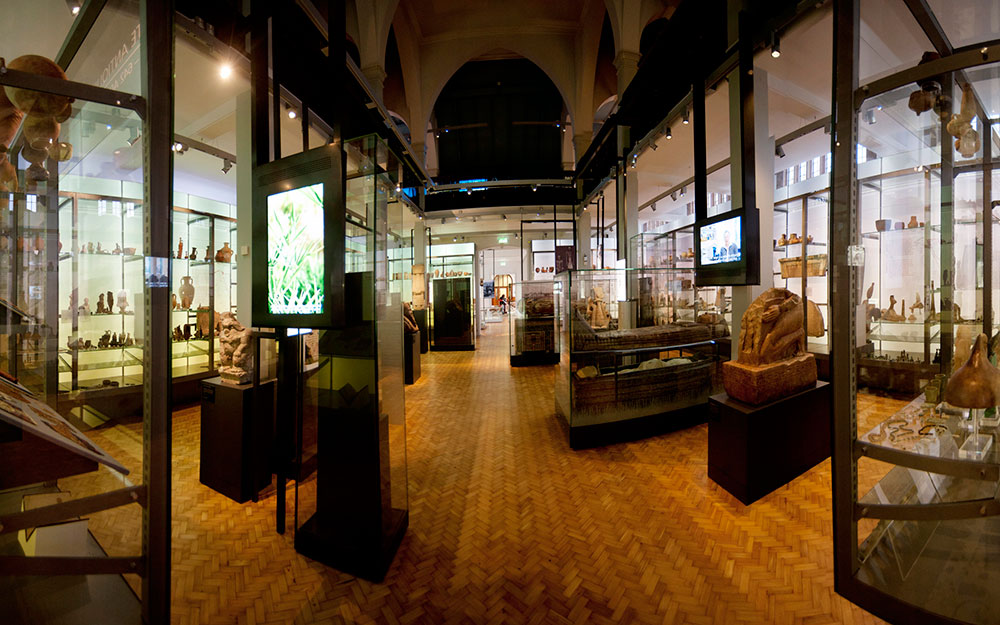 "Successfully delivering this major refurbishment in the busy environs of the Manchester Museum required a main contractor with a number of attributes - excellent communication skills due to the disparate parties involved in the scheme; a sensitive approach as the works were carried out in a Grade II listed building surrounded by valuable artefacts; and meticulous planning skills to negotiate the phased approach and a museum open 7 days a week. I'm delighted to say that Manchester and Cheshire Construction possessed all these attributes and more besides."
Mark Abbott, Project Manager, AA Projects